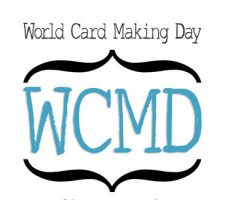 Live Crop with Klo: Join Klo in the classroom from 11am-4pm MDT for a live crop.  Click here to join the live class!
Free Files: Starting at 12 noon MDT we are sharing a new card idea and free cutting file with you each hour on the hour here on the blog. There will be a total of four free file posts. These files are free to everyone and will remain free after the party. Upload your projects to our Facebook page, or the Forum Gallery, or feel free to link to your blog projects in the comments on each blog post.
Prizes: We have prizes! Each blog post has a prize, so be sure and enter below.
Store Sale: There's a fabulous sale happening in the Pazzles Store. Check it out: 50% off CDs (digital and physical), 50% off Pazzles Cutting Collections (excludes Melissa Frances), 35% off a select hand tools-includes tweezers, spatula, chizzel, mat scrapper, tool kit, Chalk'n Easy Tool, WCMD  5 Card Collection Bundle, WCMD CD Bundle- 14 CD bundle (physical or digital) includes CDs 38-51. Sale runs now through Sunday Oct 2, 2016.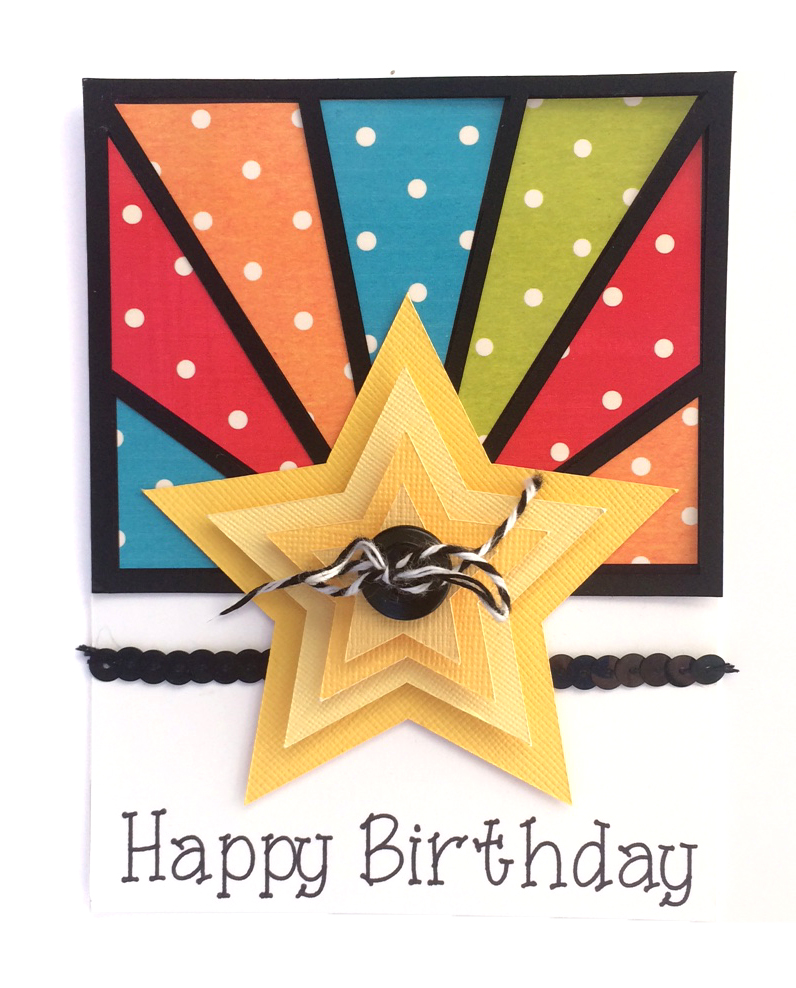 This next technique is a fun one, and I'll admit when I thought of it I kind of got a little giddy. I'm a true paper nerd I guess and I get excited about things like this! One of the latest trends is the look of a layered background overlay with different patterned papers cut and placed into the shapes made by the background cut outs. Have you seen this technique? This layout by Paige Evans is an extreme example of this technique. I realized while playing with the new Miss Kate Cuttables Digital Papers that I can use the Image Crop feature in the InVue software to create one print and cut piece that mimics the look of cut up papers placed into the cut outs.
So let me show you how to do this!
Open the card file. Next open the digital paper files and if necessary Extract the file. The sunburst background of this card is where this technique will come into play. I'm calling the black cut out outline the puzzle frame and the inside pieces the puzzle pieces just for clarity.
Inport 2-3 digital papers onto the cutting mat (File>Import>Image). These paper files are super high res and adding more than 2-3 at a time might possibly slow down your software. It's best to work in batches of 2-3.

Duplicate one inside puzzle piece shape onto one of the patterned papers. Use the Image Crop feature by clicking Object>Image Crop>Custom Path. This will create your puzzle piece shape with the paper as a fill. Place it back into place within the puzzle frame. Repeat for all shapes.
Now you are ready to print the background piece. You should have the black puzzle frame of the cut out and the patterned puzzle piece shapes inside. Move everything else off the page and do the print and cut process to get one solid background piece with all of your different papers.
Glue this to the card. Cut the background puzzle frame cut out piece from black cardstock and layer it over the print and cut piece. This is so much easier than cutting all the individual pieces to fit inside the puzzle!
So there you have it! I hope you give this new technique a try! Keep scrolling for a great giveaway from Miss Kate Cuttables.
~Michelle
Click here for the Sunburst Star Card cutting files in WPC
Click here for the Sunburst Star Card cutting files in AI and SVG
One lucky winner will get a $25 gift certificate to the Miss Kate store to purchase digital papers. Click here to enter! 
Comments
comments