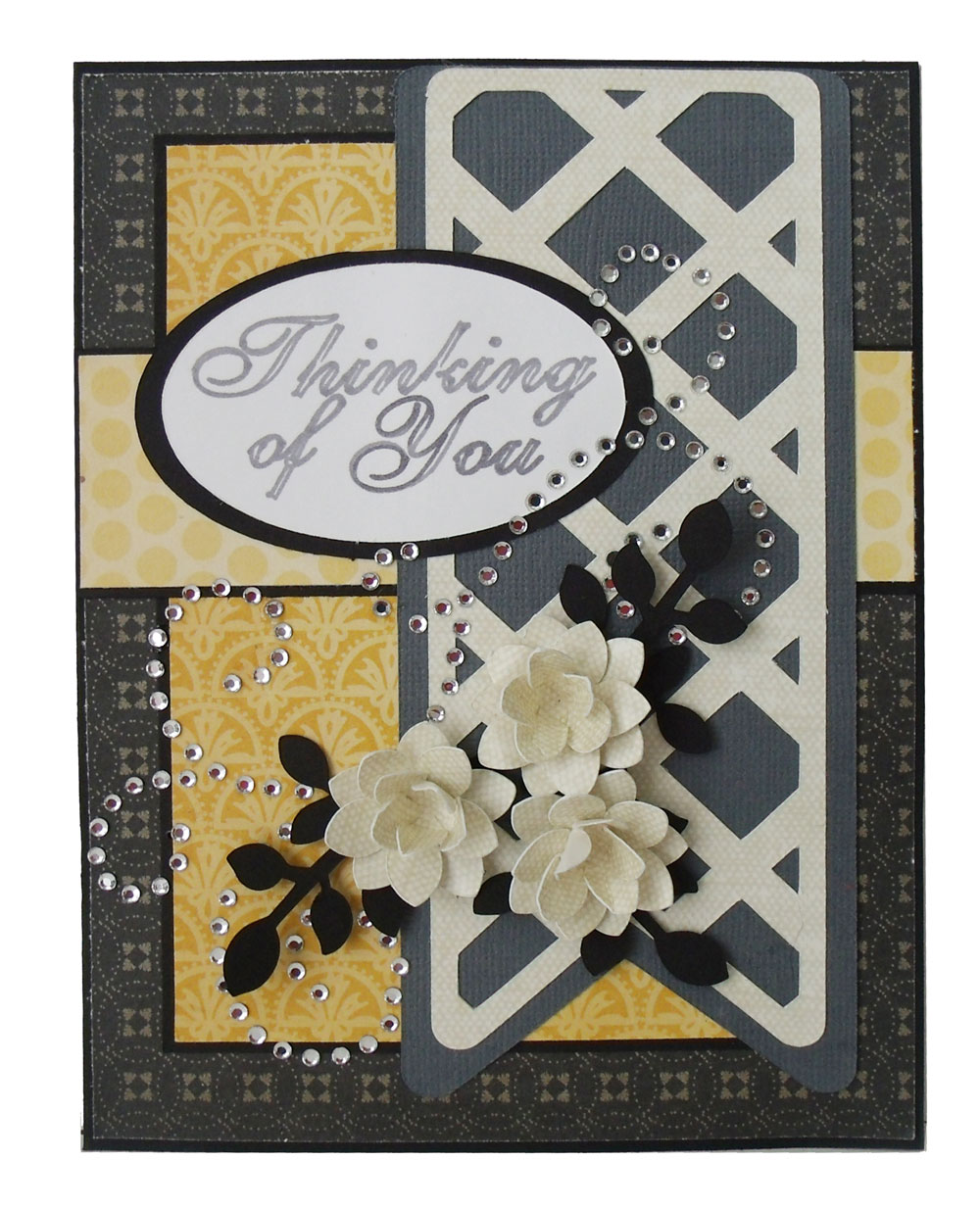 Hello Pazzles Craft Room Friends! I am so glad to be here with you today. This month I got a chance to play with the Pazzles Rhinestone Kit. What fun!
The Pazzles Rhinestone Kit comes with pretty much everything you need to get started. It includes a DVD with an instructional video. I started by watching the video. It was very thorough and informative.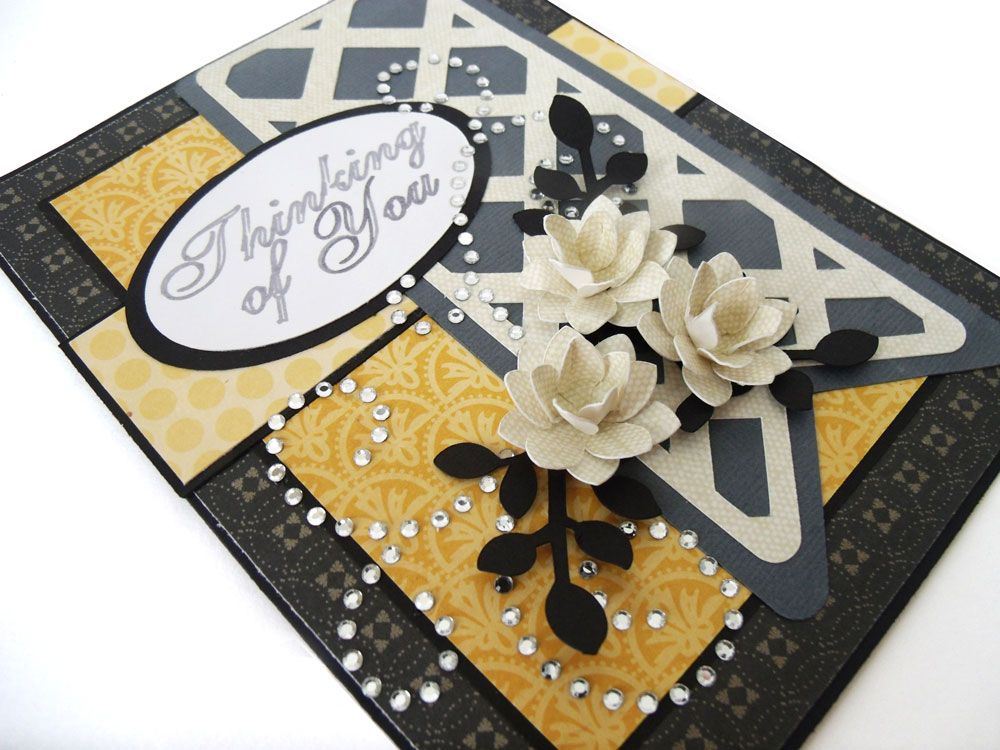 Even though the DVD has pre-designed files, I decided to create my own. The starter set comes with 10ss Rhinestones so I created a fun flourish. I created a card to put the flourish on, Rhinestone Flourish Card file.  I used some black cardstock along with patterned papers from the DCWV Le Crème Lemon Flower Stacks. I cut out all the elements and then glued them down.
I then turned to my Pazzles Pen Tool and used a dark gray Sharpie fine tip marker to write my sentiment. Remember you can change this sentiment to whatever you need!
I then switched back to my black and cut it out. After designing the flourish, I followed the steps on the video and adhered the flourish to the face of my card. Once it was adhered, I finished up the card by adding the little flowers and leaves. Once I understood how to use the Rhinestone kit, it was smooth sailing! I can't wait to design something else with this kit.
~Melin
Supplies:
Pazzles Rhinestone Kit
Pazzles Pen Tool
Rhinestone Flourish Card File
DCWV Le Crème Stack
DCWV Lemon Flower Stack
Black Cardstock
Dark Gray Ultra Fine Sharpie Marker
McGill Flower Shaping Tool Set
Comments
comments