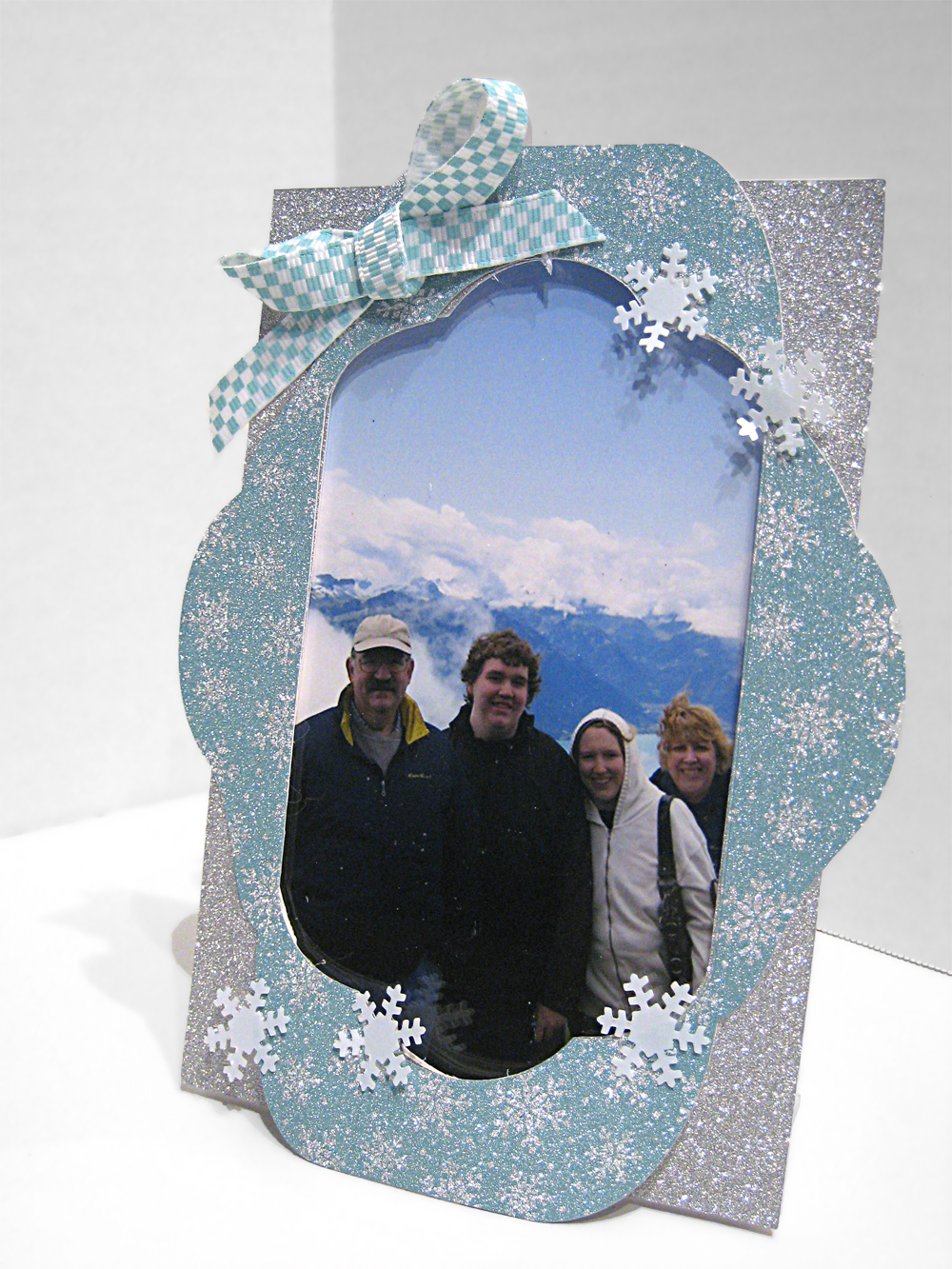 The holiday gift giving season is nearly upon us and 'tis the season to make lovely holiday gifts!
The Pazzles Inspiration Vue cutter paired with cutting files from the Pazzles Craft Room is a great tool for creating quick, easy and useful holiday gifts. The frame 1 from the Fancy Frames and Tags is a great design for a quick holiday gift. Acrylic frames from the local craft store were inexpensive and plentiful in a variety of sizes and shapes. Adapting the Pazzles collection frame to fit was easy using the InVue software. For this project, two frames were used, a 4" x 6" and 6" x 4" that would fit a standard print of a vertical or horizontal oriented photo.
First, the frame opening and outer frame of the file were re-sized to fit the size of the acrylic frame. Make sure if you are using an acrylic standing frame that the patterned paper frame does not interfere with this function. On the frame used, there was about ¼" of allowance between the edge of the frame and surface. A base rectangle, ½" larger than the acrylic frame was designed so the outer edges would extend slightly off the acrylic frame. The frame opening was centered on the rectangular base and was cut twice, from a heavier cardstock for support and a layer of patterned paper. The shaped frame overlay was cut from a coordinating paper.
The snowflake themed frame displays a photo of my family from a favorite vacation. Glitter paper was used for both upper layers of the frame and a heavier cardstock underneath for support. For a simple yet elegant style, minimal embellishments were used. Snowflake sequins from my stash and a ribbon were added. The paper frames were adhered to the outside edge of the acrylic frames with removable adhesive, so the recipient can remove it at a later date.
For the Grinch themed frame, I made a print and cut Grinch quote poem, using the fonts Grinched , Christmas star and Kunstler Script. From the Pazzles Craft Room the chimney sock and Bethlehem star were used as embellishments for the poem. The ornament titled "The Grinch" was created by welding the Grinched font letters to a circle. A couple of the ornaments from the printed paper were fussy cut and layered with "The Grinch" ornament. The poem can be removed by the recipient and a photo added. I added some ribbon from my stash for a finished effect.
Do not fret about the fast approaching gift giving holiday, with your Pazzles Inspiration cutter, some holiday themed papers and a little imagination; you can create awesome photo frames for co-workers, neighbors, teachers or holiday gift exchanges in just a few minutes!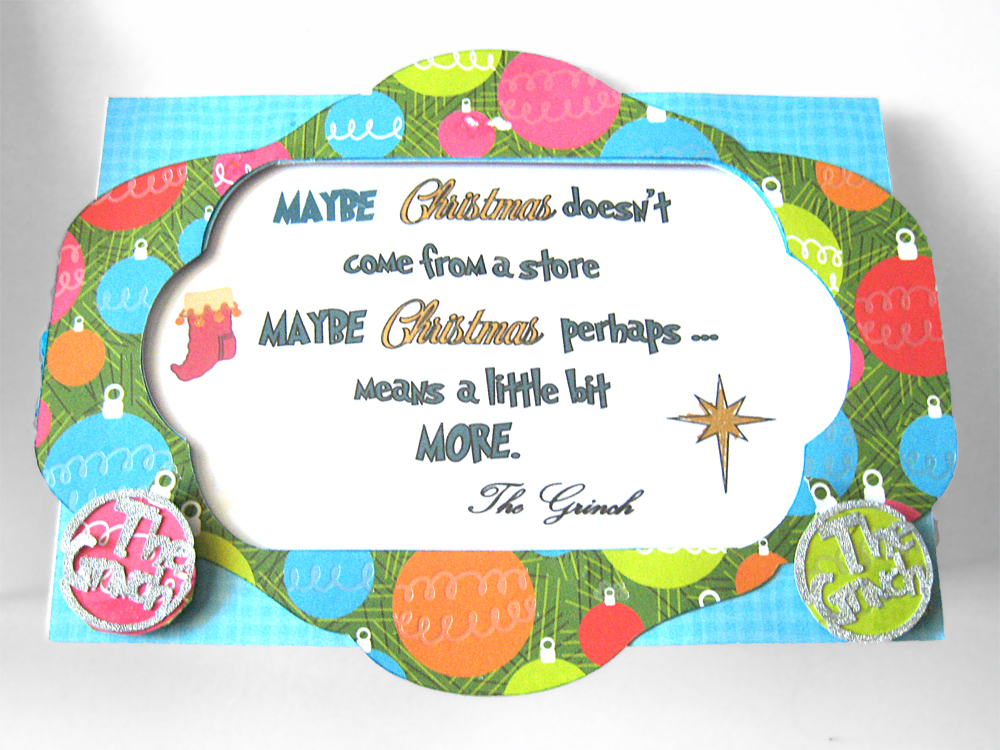 Supplies used:
Acrylic frames from craft store
Patterned papers SEI "Holiday Cheer" and DCWV Holiday Glitzy Glitter
American Crafts ribbon and Michael's ribbon
Adhesive-removable and permanent
3D foam squares to adhere ornaments
Snowflake sequins
Fonts used:
Grinched, Kunstler script, Christmas star (modified)
Comments
comments