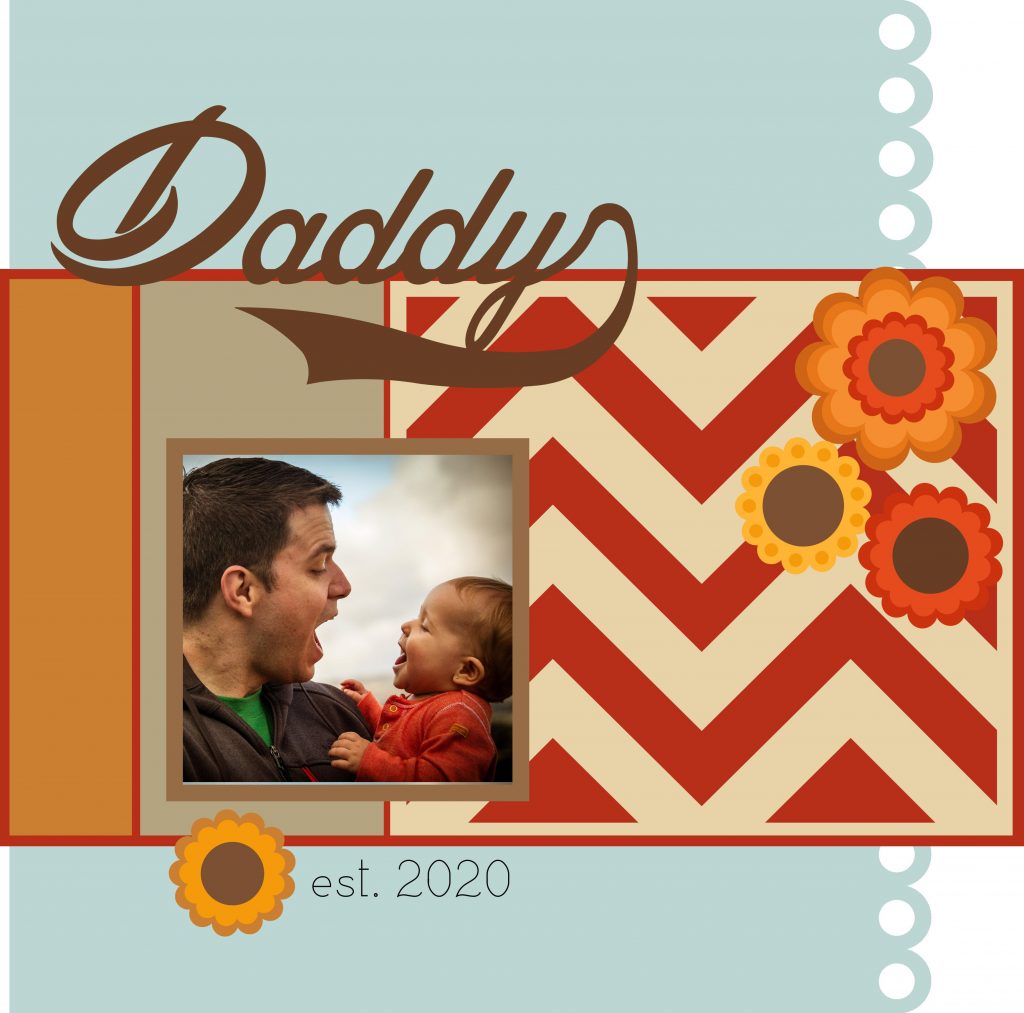 Chevron Scrapbook Layout Template
This template is for a 1-page layout, giving you room for 1 square photo, a title, and journaling. There is also plenty of space to add some fun embellishments.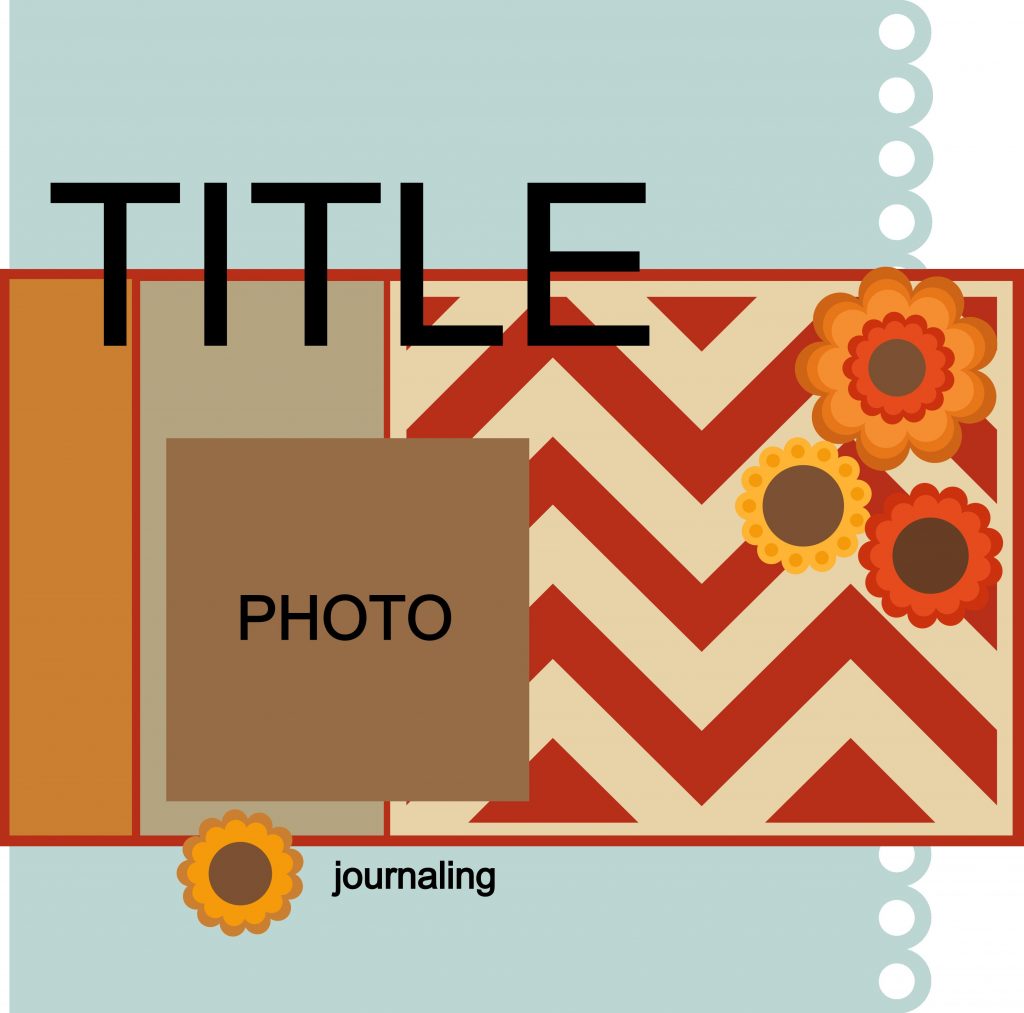 Two Options for Daddy or Any Occassion
I made this as a Father's Day or new dad layout but that was just to give you an idea of one way you can use this. The file is included both with the Daddy title and without so you can use it as you wish!
Here are the instructions to put the Document Template file into your InVue software:
Download the Document Template and save to your computer.  Unzip the folder to access the files. There are two files, one is named 1-photo-chevron-layout.pvgt and the other is named daddy-chevron-layout.pvgt)
Open the location of the downloaded file.
Open a second window and go to Documents> Pazzles> Templates
Go to Layouts folder, or make a Layouts folder if there is not one already.
Click on the 1-page layouts file folder, or make a 1-page layouts folder if there is not one already.
Click on the 1-photos file folder, or make a 1-photos file folder if there is not one already.
Now go to the file folder where your downloaded file is and click and drag it into the 1-photos folder or copy and paste it there.
You will now be able to use this template in your software.  Be sure and watch for more templates each month as a part of your Pazzles Craft Room Membership.