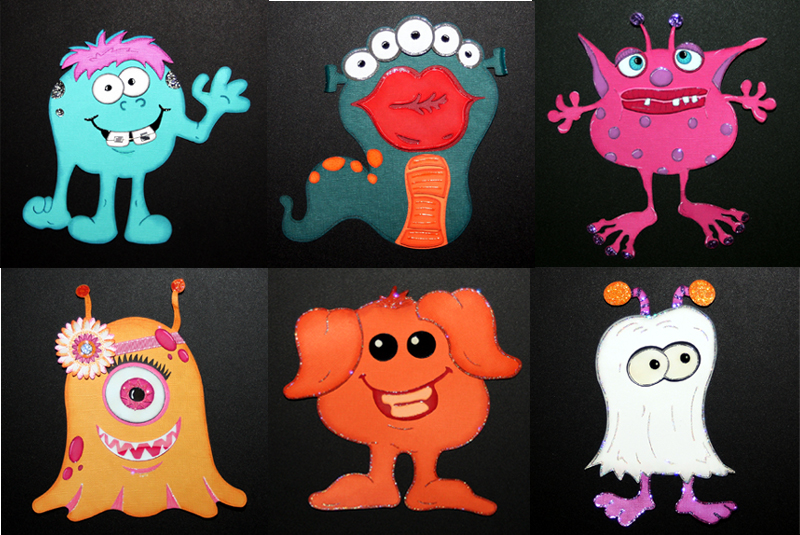 Be careful everyone, the Pazzles Craft Room has been invaded by terrifying MONSTERS!!!!! Well…ok, maybe they are not so terrifying, but they sure are cute! There are six little creatures prowling the craft room right now and you will really want to take a closer look. If you are a craft room member, you can get the cutting files for these guys in the library under the "Halloween" folder in "Holidays", and you can also see them as completed, cut out projects in the gallery.  These monsters were all created by craft room member, simplysteph. I guess you could say that Stephanie and Klo are two peas in a pod. When Klo isn't traversing the country at scrapping conventions for Pazzles, she's often found crafting with Stephanie. Not that long ago I can remember Stephanie just getting started using the Pazzles Inspiration, now she is making amazing projects like these little guys. Stephanie has a wonderful talent. Of course, Stephanie did have a good teacher with Klo around, but now you get to have the same teacher with our online classes! Klo puts on some amazing FREE FOR EVERYONE online classes. If you haven't already checked them out, you are missing out! Click here to learn more about them.
13 Responses to "Monster Mash"
Leave a Reply
You must be logged in to post a comment.