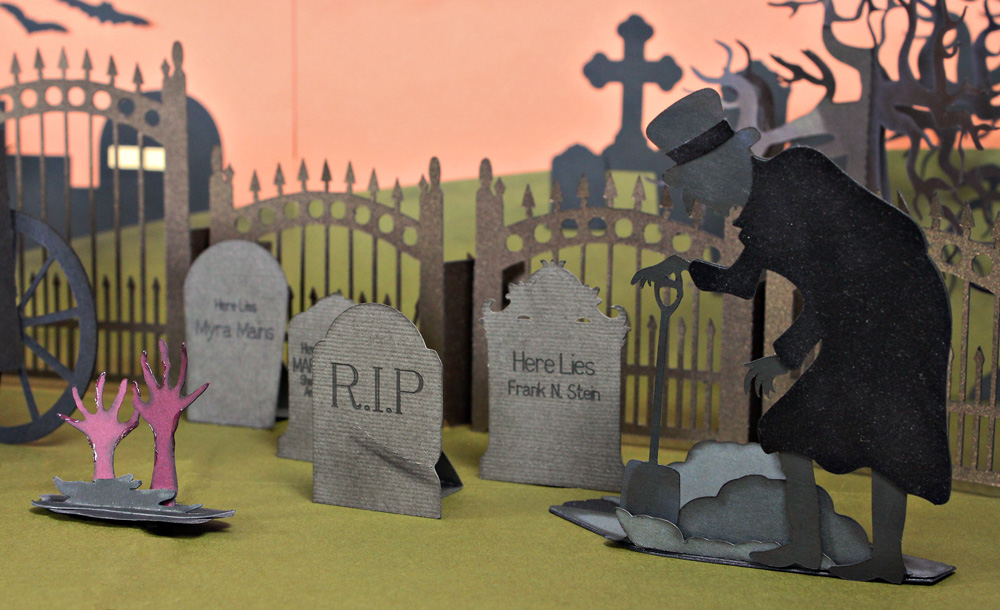 It has been an exciting process putting together our Haunted Village—I can't wait to see what pieces we come up with next.
The creepy undertaker and the spooky hands were my creations. The rest of the cast of characters were imagined and created by Chris. Each monster has its own stand specifically suited to its size and shape, so take care to match the stands and character up correctly.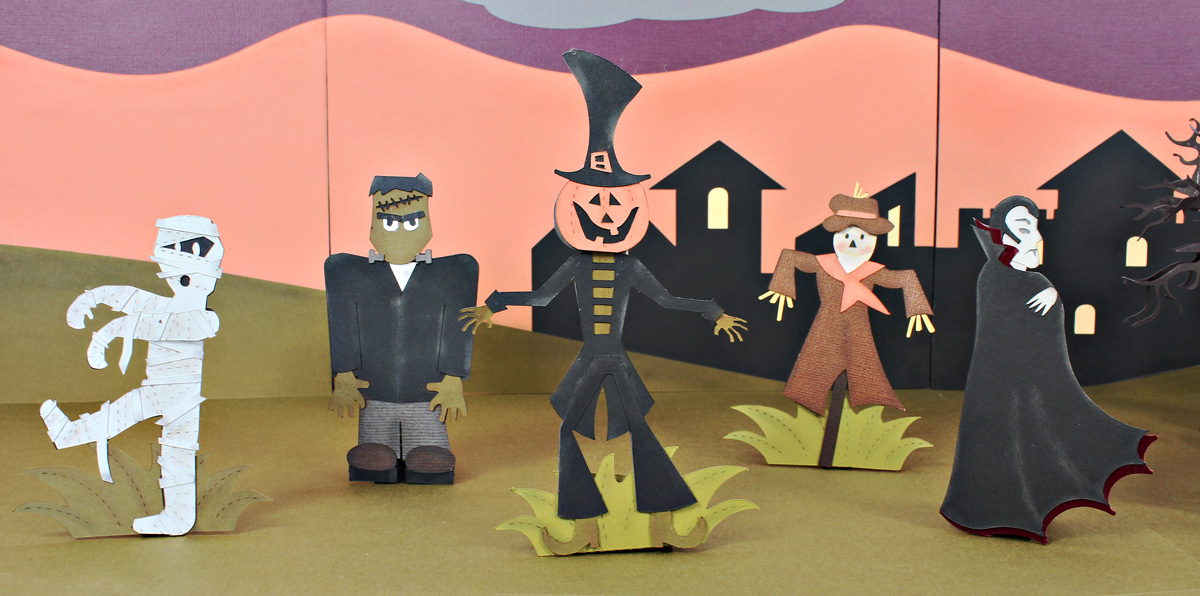 We've had fun creating these monsters for you. Chris was making each of the monster noises as she glued them together. The rest of the Pazzles staff has enjoyed playing with our village as well. I know this, because each time I go in to take a quick peek at everything, it's been rearranged! It got me thinking, if adults are enjoying playing with the Haunted Village I can't imagine how much fun all the kids are going to have. After all, with projects this cool it kind of turns us all into kids… our office staff is proof!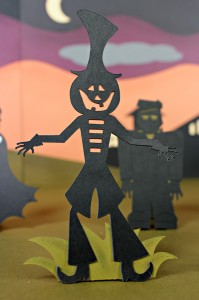 Note: Each of the Creatures also has a 'silhouette' version. Your choice! Hint: Weigh down the creatures with a flat marble for stability.

Show us what you're doing with your Haunted Village in the Pazzles Albums.

A Craft Room Membership is required to access additional content. Please Join Now or Login!
Comments
comments