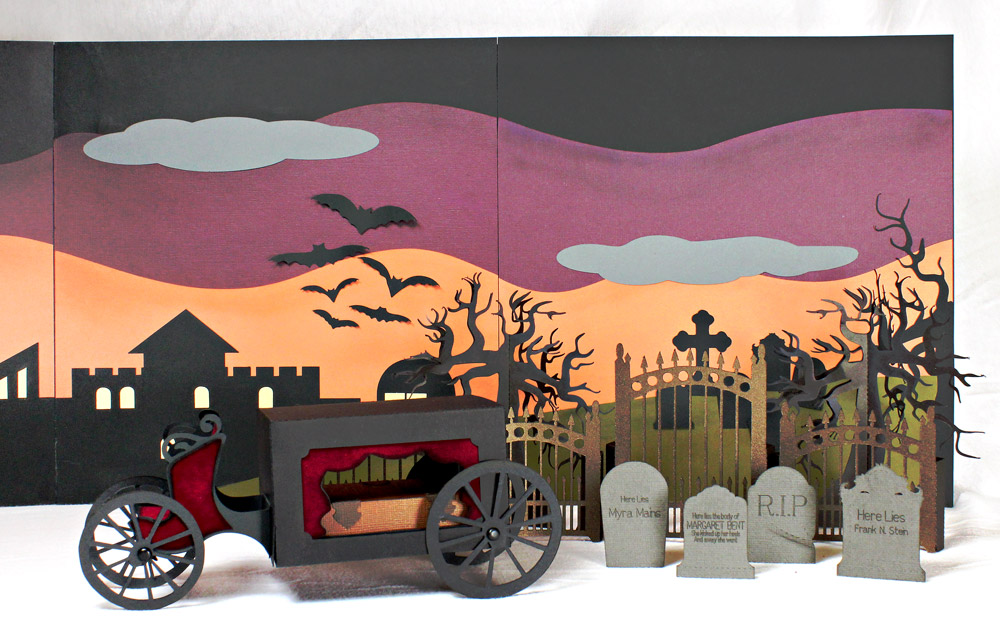 I must admit that when we were talking about the Haunted Village, that I put in 'dibs' on the graveyard.
I have a special liking for graveyards because of an experience I had while doing family research. I had come across one of my husband's great grandfathers and kept finding two birth dates for him about one year apart. Everything else fit except those darn dates. As I sat talking to a relative, she asked, "have you ever gone out to that old cemetery by the river?" I, of course, did not know what she was talking about. I got instructions to where it was located and headed out.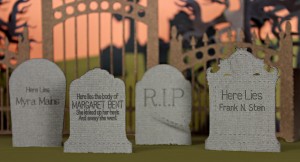 This cemetery was out in the middle of a cow pasture with a broken down fence around it. It was very much a 'traditional' Halloween cemetery. I started looking at dates and names until I found the one I was looking for. Lo and behold, right next to it was another one, same name, dates, etc. for a baby. This family had lost an infant and had another child less than a year later and gave them the same name. My mystery was solved and my love of cemeteries had been born, especially old cemeteries and headstones. I have seen some rather humorous epitaphs and some rather sad ones. Often you see an entire family dying within a short time. I have even joined an online community called Find a Grave where people request photos of specific headstones. I go out and take pictures and post them for their records.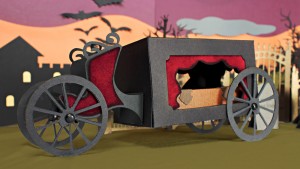 I hope you enjoy putting together the graveyard, trees, and fence to add fun to your Haunted Village. I have given you some different epitaphs and names to put on the headstones. Don't forget, you can create your own epitaphs, so be sure to have fun and personalize your project.

Note from Chris: We loved what Klo had done so much that we added another optional cemetary panel for the backdrop and Tatum made a Horseless Hearse. We just couldn't help ourselves! We are having too much fun! Download the entire 4-piece backdrop below—if you've already made the first three panels, the fourth is labeled so you can easily cut it and add it on.

Supplies: 

A Craft Room Membership is required to access additional content. Please Join Now or Login!
Comments
comments