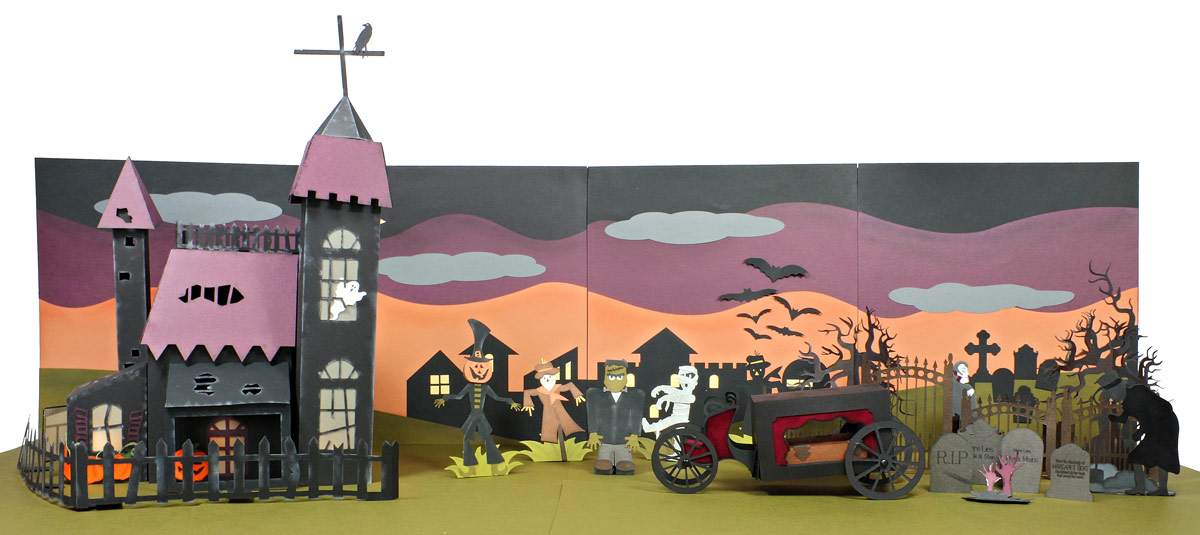 I have to admit that I am a little sad that this Haunted Village project has come to an end. It has been a lot of fun to work on. The team effort has been worth it and we all want to do group projects more often. It has also made me grow in my dimensional engineering skills!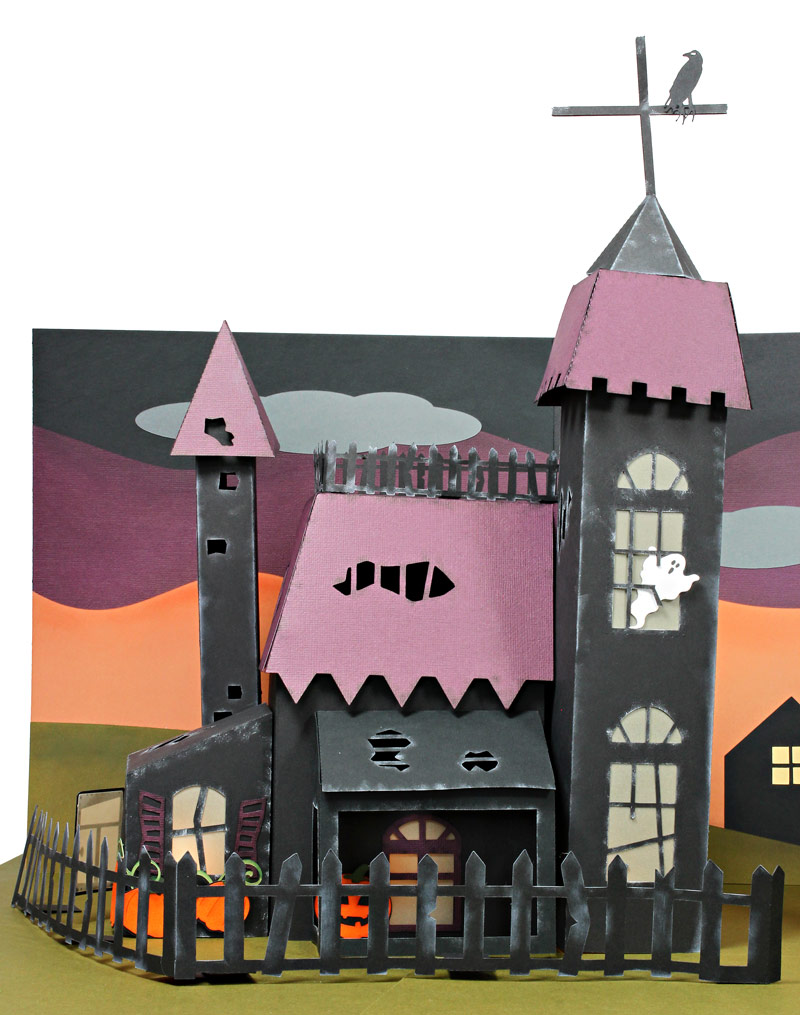 I confess that I had hoped to make this Haunted Mansion completely collapsible with slot and tab closures. However, the original house we had begun to create did not live up to the standard that had been set by the other pieces of the diorama. Klo's Cemetery and Tatum's Horseless Hearse deserved nothing less than a multi-dimensional mansion rather than a one piece house. I hope you will forgive me for not being able to make it as originally promised.

We added battery-operated candles under the tower, in the lean-to, and under the main house. It looks very spooky with the lights turned out! I hope you enjoy this project and add your own little touches. I think that we could have gone on and on and on… I just have to say: what an amazing machine our Pazzles Inspiration is!

Happy Haunting!!

~ Chris, Klo, Tatum, Amanda, and Michelle

A Craft Room Membership is required to access additional content. Please Join Now or Login!
Comments
comments