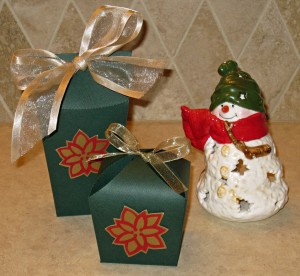 Every Christmas for the last several years, my daughters and I make Stroopwafels as presents for friends and family. These tasty Dutch goodies are usually packaged up in little plastic gift bags. This year I thought it would be fun to make special little boxes to put them in. I have often wished that I was a better "paper engineer" but alas, I am not. I am, however, a person obsessed. I cannot look at anything without wondering if it can be cut on my cutter or translated into a new design.
Christmas is the perfect time of year to find all kinds of fun shaped packages. A walk through any store will usually result in finding at least one or two gift box ideas. Often the boxes hold candy. After you finish eating the contents you can dismantle the box and use it for a pattern.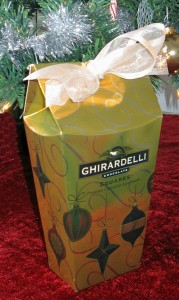 Be sure to make note of how the box is assembled before you take it apart. I scan the dismantled and flattened box directly into the Inspiration software. (There is a Scan option under the File menu that will open up your scanner software.) Usually the boxes are too big for my scanner so I cut them in half along a fold line. Once both halves are scanned into the Inspiration studio software, move them together so they create the whole box template.
Hand tracing (vectorizing) the box will result in a cleaner, crisper conversion. I recommend you first do the outer edges of the box and then trace the inside fold lines. Be sure that the horizontal fold lines meet evenly where they intersect the vertical fold lines. Once you have traced the fold lines don't forget to change them into dashed lines. If the box is too big to be cut on a 12" x 12" paper you can reduce the size to fit. You can also create the box to be cut in 2 parts and glued together. Don't forget that you will need to make sure to add a tab on both halves for the box to be joined together.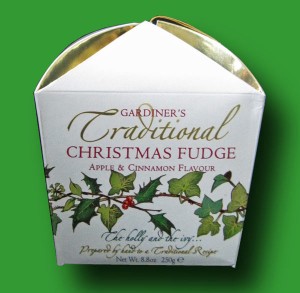 I have included the cutting files for both of the boxes shown here. I wish I had time to make more. Last Valentine's day I found a heart shaped box and recently I found a cute purse-shaped box at the Jelly Belly factory. So many projects, so little time! I am looking forward to seeing what you can find while doing your Christmas shopping. Go on! Have some fun!

A Craft Room Membership is required to access additional content. Please Join Now or Login!
Comments
comments