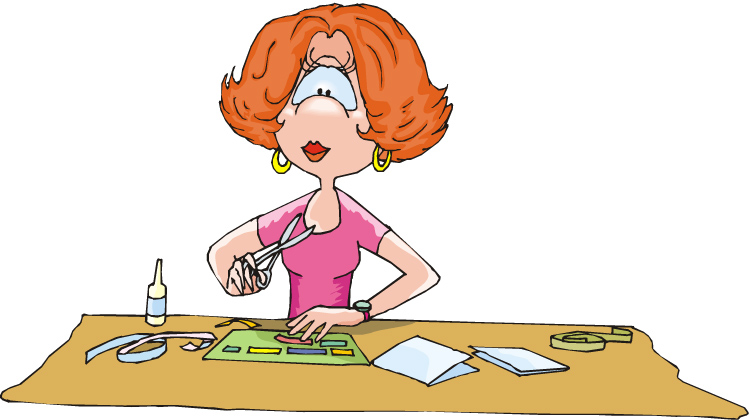 The weekend is finally here! We hope you have had an enjoyable (or at least productive!) week and hope even more that your weekend is wonderful! If you are setting aside some time to feed your crafting addiction this weekend, make sure you take some time to learn and be inspired here at the Craft Room. We have so many wonderful things going on here, you don't want to miss out!
Blog
On Monday we announced that we are retiring our Breakfast Topic blog. Fear not though! New blogs are in the works and we are very excited about some of the upcoming features at the Craft Room! On Tuesday, Chris gave us a wonderful lesson on understanding what paths, points, and segments are. On Wednesday, Tatum cleared up some confusion on losing the fill in circles. Last but of course never least, Lisa shared a wonderful pop up book with us created by Catherine!
Albums
Our members have been breaking records the last few weeks in our albums and this week there are no signs of things slowing down! We had a new record of 97 new photographs and cutting files uploaded this week! Wow! Among them were some beautiful scrapbook pages by melin, a elegant wine glass and matching card by angie, some great winter pages by toni, a beautiful baby girl book by pamjsg99, and a frosted glass by cindibasson. Beautiful work guys! If you haven't seen these projects yet, go check them out right away!
Library
We have added 20 new images to our library including some nesting dolls, adorable chicks, a boat, an apron, a bike, swirls, spring images and more! Make sure to swing by and grab your favorites!
Videos
We have a brand new video tutorial called "Points, Segments, and Paths" under the Building on the Basics video section. This video is on understanding what paths, segments, and points are. This is a great tutorial to watch if you have ever been unsure what a terms like "Segment from Path" or "Convert to Path" mean. An absolute must video to watch for beginners to intermediate users!
Projects
There is a brand new project up that is a pop up window card! This is a perfect card for any occasion and has a lot of "wow" factor to it. We really enjoyed this project and know you will too. Don't miss out on the pictures, cutting files, supply lists, and instructions for each card!
Comments
comments