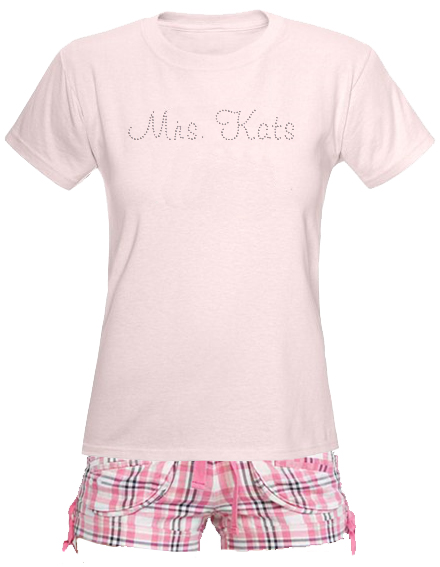 Some more parts of our rhinestone products came in today and I really am getting more and more excited about the whole rhinestone system. Perhaps I simply have a weakness for sparkle, I do find myself frequently distracted by shiny objects after all! I just see so much potential for cards, pages, gifts, and clothing. I've never really gotten in to rhinestones before but when I think about all the completely custom things I could do now that I can make rhinestone designs with my Inspiration my head starts spinning!
A few months back when I was invited to a bridal shower, I went to the store not really knowing what I was going  get. I had rhinestones on the brain because I had been spending weeks finding the best way to create rhinestones with the Inspiration. So when I saw an adorable t-shirt and short set on sale a light bulb went on. I went home and with the Rhinestone Starter Kit system I made the text "Mrs. Kats" (her future last name) and put it on the t-shirt. The gift was a huge hit and it cost me next nothing to make. I think I will probably use this idea again for my next bridal shower!
I made this video showing you how to create your own custom rhinestone text using the Inspiration Studio Pro software. For the most part it is exactly the same way you would create any rhinestone design. There is however a very quick and very cool trick you can use to make "single row" rhinestone text out of absolutely any font. I think you are going to love this video. Enjoy!
creating-rhinestone-fonts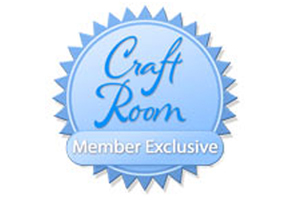 You can create rhinestone fonts using any font on your computer. Journaling fonts will give you a single row of rhinestones, while regular fonts will give you two rows of rhinestones that outline your letters. But did you know that you can create single row rhinestone fonts using any font with just one extra step?
Comments
comments