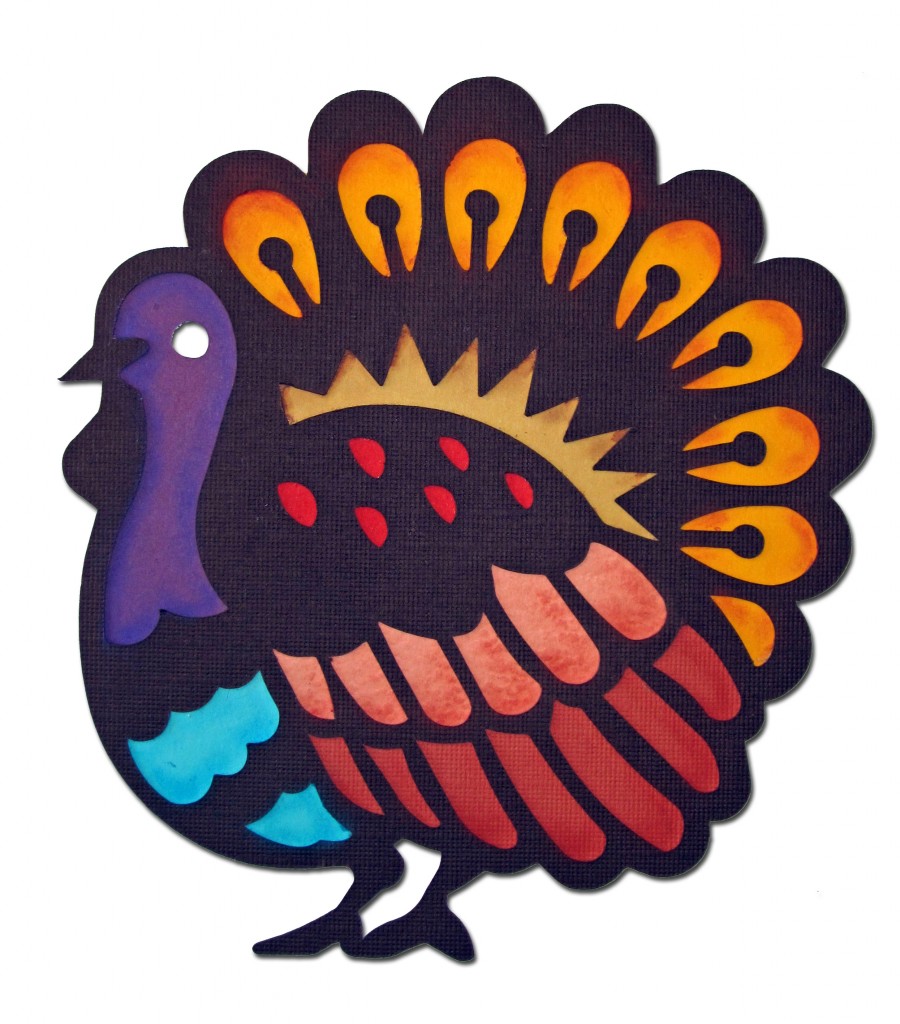 I love Paper Piecing. It adds such wonderful dimension and character to a design. In fact, Pazzles began as a company that sold Paper Piecing patterns. I designed Paper Piecing characters and themes and sold the printed pattern. You then traced the pattern onto paper and cut the pieces out by hand. Goodness, that seems like ages ago, so slow and primative! The Inspiration electronic cutter has made the process so much easier by eliminating the tedious hand cutting. Still, there are times I would like to speed the process up even more. That is when I like to use a trick I call Faux Paper Piecing.
It isn't practical for all paper piecing designs but for a design like the turkey shown here it is fabulous. This turkey has a lot of small pieces. Many of you would look at it and say, "Forget it, I don't want to glue down all of those tiny pieces!" Thankfully, using Faux Paper Piecing, I reduced the number of pieces to glue together from 33 down to 8.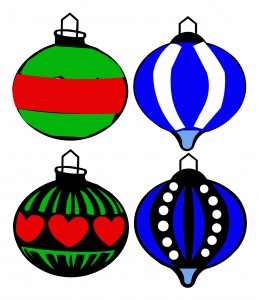 Not all paper piecing designs will work for the Faux Paper Piecing method. Look for ones like the turkey and ornaments shown here.
They should have a good thick outline to use as a base for gluing and a definite separation of the pieces. The pieces of one color should be grouped together in a section. Then use the Draw Segment from Path tool to trace a color block around a section of the same color. You don't need to be fancy, so even those of you just learning to use the draw tools can do this. Just make sure the color block does not interfere with the pieces for another color. Use the Move Point tool to make minor adjustments to the lines so that the edge of your color block cannot be seen in an opening.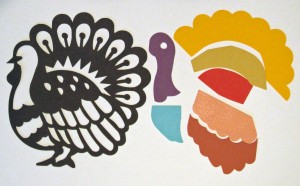 Cut out the pieces in the colors desired. Then turn the main piece over and glue the color pieces to the back side. Apply glue in small dots to the main piece NOT the colored pieces. Use as small amount of glue as possible so you don't have glue oozing around the edges. Make sure you cannot see any edges of color peeking through an opening of another color. When your project is assembled you can chalk and outline the colored pieces for more depth if desired.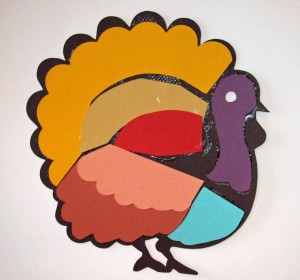 Using the Faux Paper Piecing method, I can make a whole flock of turkeys in no time! I have included the cutting file for the turkey so you can make your own flock. Have fun!
Chris
To download the turkey cutting file click here.
Comments
comments