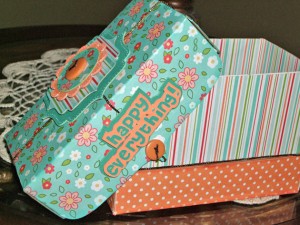 I am just so excited about this weekend with the projects and teaching that are planned. We will begin on FRIDAY, DECEMBER 3, 2010 at 1pm Central USA Time (same as Chicago).
There will be sessions that will run every 2-4 hours throughout the ENTIRE weekend, so that EVERYONE can attend some of them a long the way, whether you live in the USA, England, South Africa, Australia or the North Pole. Just stop in to the classroom anytime you want. If the session is not running at that moment, it will have the next time posted. Remember, the time you see posted will be Chicago time, so plan accordingly.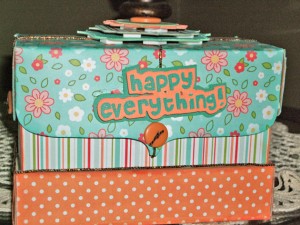 One of the projects that you will be learning to create will be this stationary gift box.
We will make cards throughout the entire weekend while learning how to do MANY different things with your Pazzles Inspiration. Even though we will be creating cards, the things that will be learned can be used on scrapbook pages and other crafts that you choose. And at the end of the weekend, you will have another gift ready to give a way, or if you prefer, to keep for yourself. We will also be creating a mini album/address/perpetual calendar that can go along with the stationary box.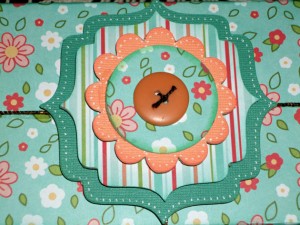 To get to the classroom, simply click on COMMUNITY and go down to Klo's Classroom. I'm SO EXCITED to spend the weekend with you.
Comments
comments