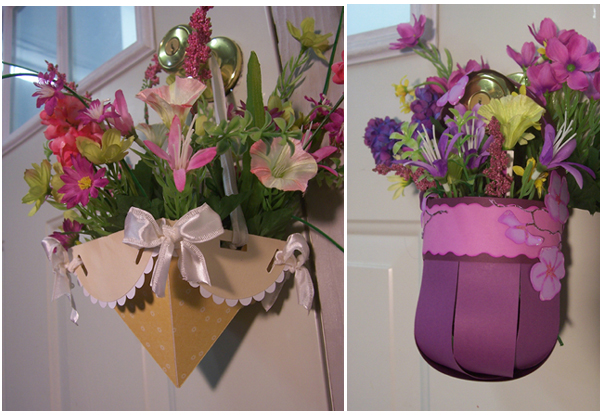 Traditionally these beautiful May Day baskets are hung on friends door knobs on the first of May. Often they are filled with flowers and treats as a way to celebrate the arrival of spring. What a fun way to get in to the spirit of spring!
Even if you aren't in to the idea of May Day baskets, these hanging baskets are perfect for Easter! I even think that some of these baskets would be wonderful for wedding decorations. Can't you just see them hanging off of the ends of pews filled with flowers? I really am completely in love with these baskets and all the ways they can be used, I hope you enjoy them too! You can see more photographs of these beautiful baskets in the albums by clicking here.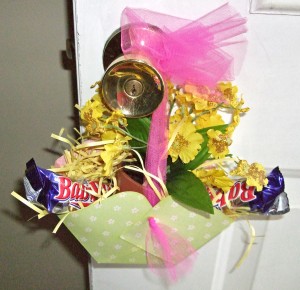 P.S. Did you know we completely love reading all of the comments you leave on our blogs? Not only do we just love hearing from you but it also helps us know what you like so that we can do more projects that you will love. So leave us a comment and tell us what you think, don't be shy!

Here are the cutting files, supply list, and assembly instructions for each basket!

A Craft Room Membership is required to access additional content. Please Join Now or Login!
Comments
comments