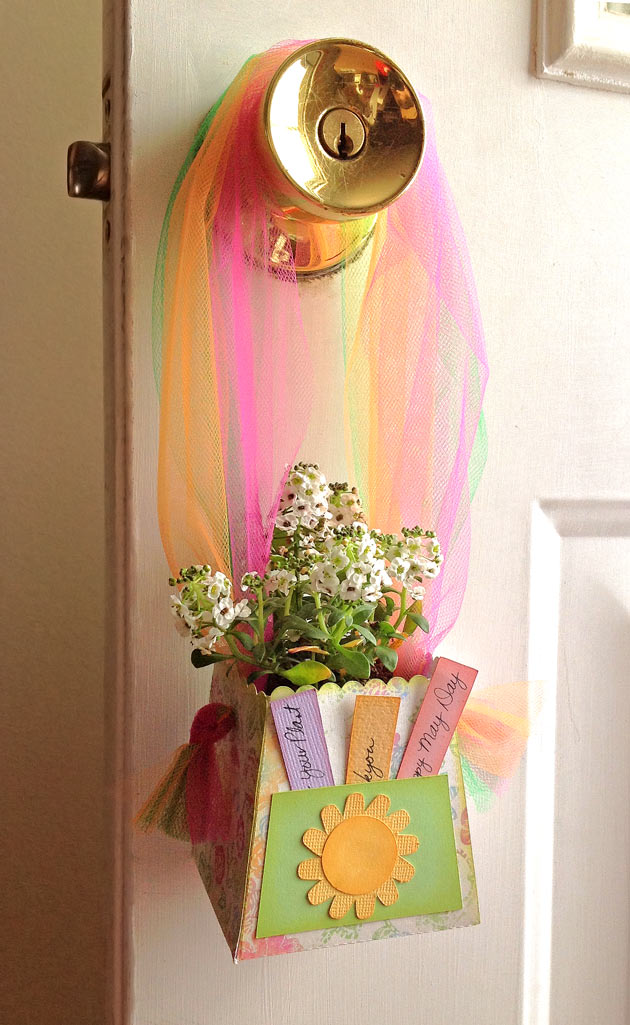 When I think about May 1st growing up, I have to smile. It was my Grandma's birthday and I always thought it was so great that everyone celebrated it by giving each other little baskets of flowers and treats. In my mind, this is why we made the baskets and gave them to others.
As I got older, I found out that there was a tradition of putting baskets on a person's door, knocking and running. This is such a fun thing to do, especially if you have children or grandchildren to do the knocking and running. It is especially fun if you have elderly people in your neighborhood, because it is wonderful for the children and delights the elderly. I hope if this is not already a tradition, that you will make it one this year.
On the examples, I actually used real flowers. I bought a flat of flowers and after putting an extra piece in the bottom of the basket, took a flower section out and put it directly into the basket, dirt and all. This will allow them to plant their flowers directly into the ground or a pot without having to remove them from the basket. If you use just basic paperfor your basket, it will be likely to compost itself.
If it isn't practical to use real flowers, you have plenty of other options. You can use treats, silk flowers or anything you want in your baskets.
I am giving you the same basket with two options for a handle.  You can either do a paper handle and just glue it on or choose the box with little holes on the side and use ribbon. There are also paper picks to put in the pocket in front so you can add a special message if you want.
~Klo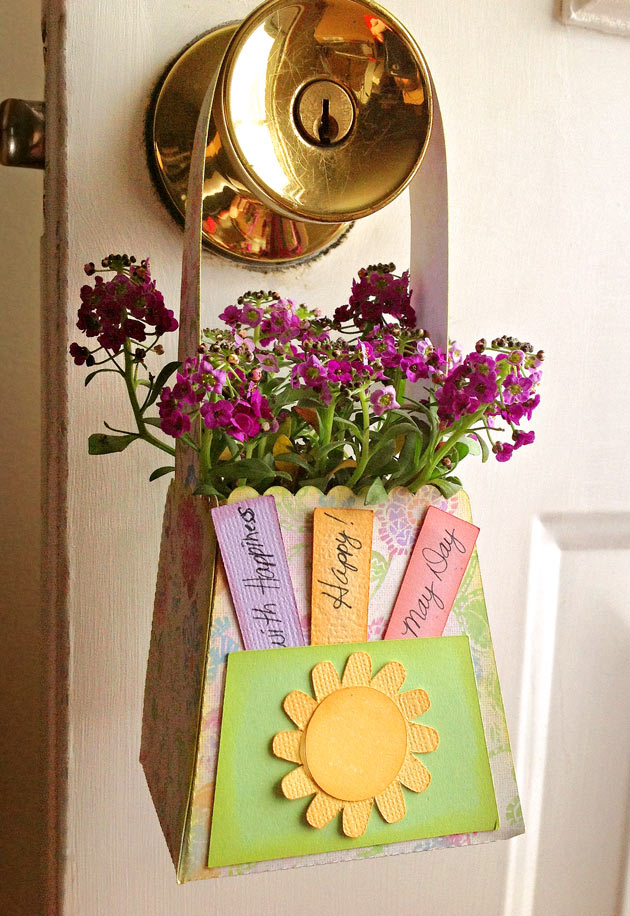 Supplies:
Melissa Frances patterned cardstock (French Twist: Charlotte)

Scraps of Cardstock

Cereal Box or Chipboard

Tulle (optional)
A Craft Room Membership is required to access additional content. Please Join Now or Login!
Comments
comments