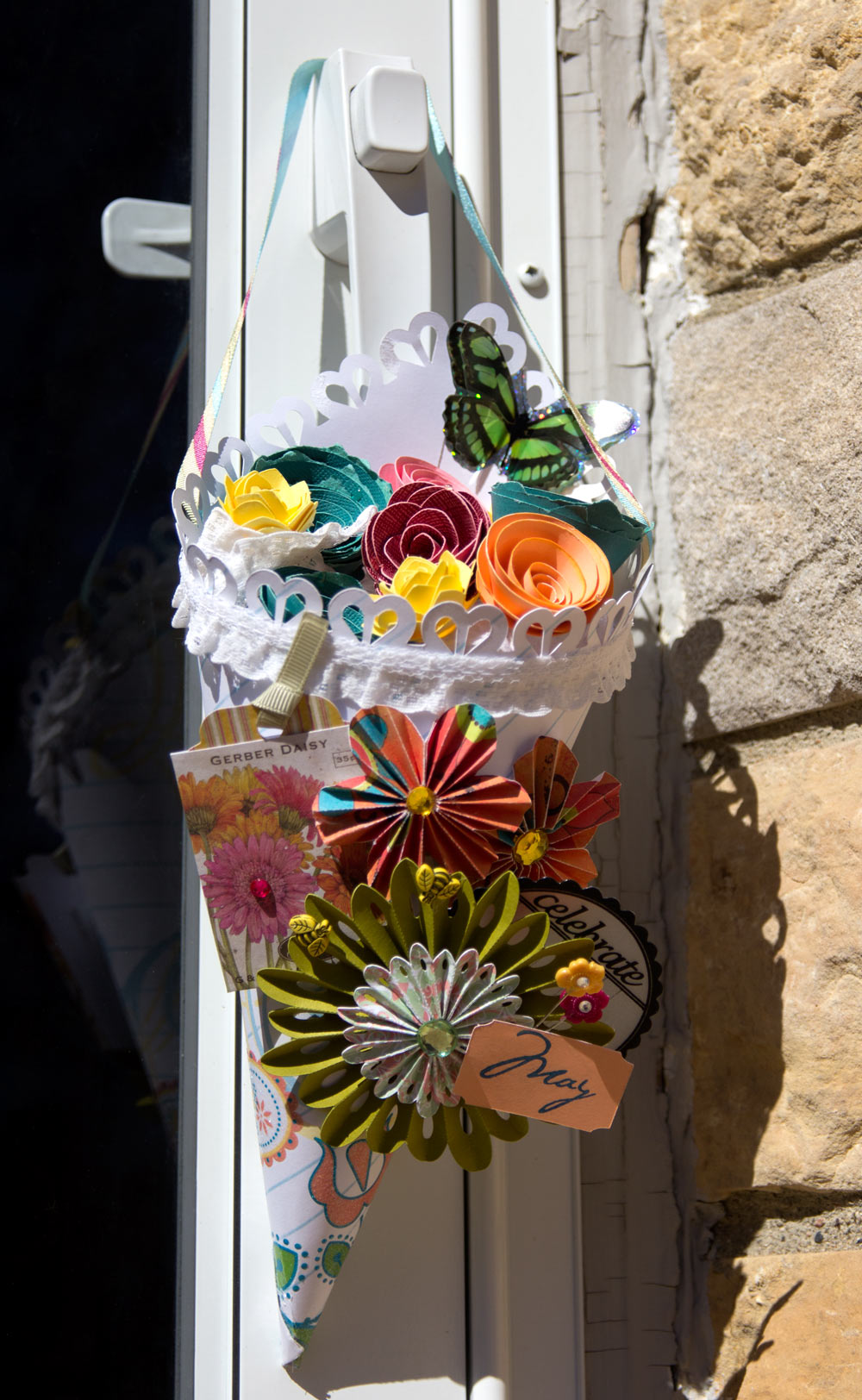 Each year for May Day (May 1), my kids and I make and leave baskets on neighbors and friend's doors. Our basket takes a different form every year. This year I have made a tussie mussie to stand in as a May Day Basket.
A tussie mussie is traditionally a very small bouquet that is usually worn on the breast. Sometimes it is larger and held in the hands. Wikipedia says "The term tussie-mussie comes from the reign of Queen Victoria (1837–1901), when the small bouquets became a popular fashion accessory."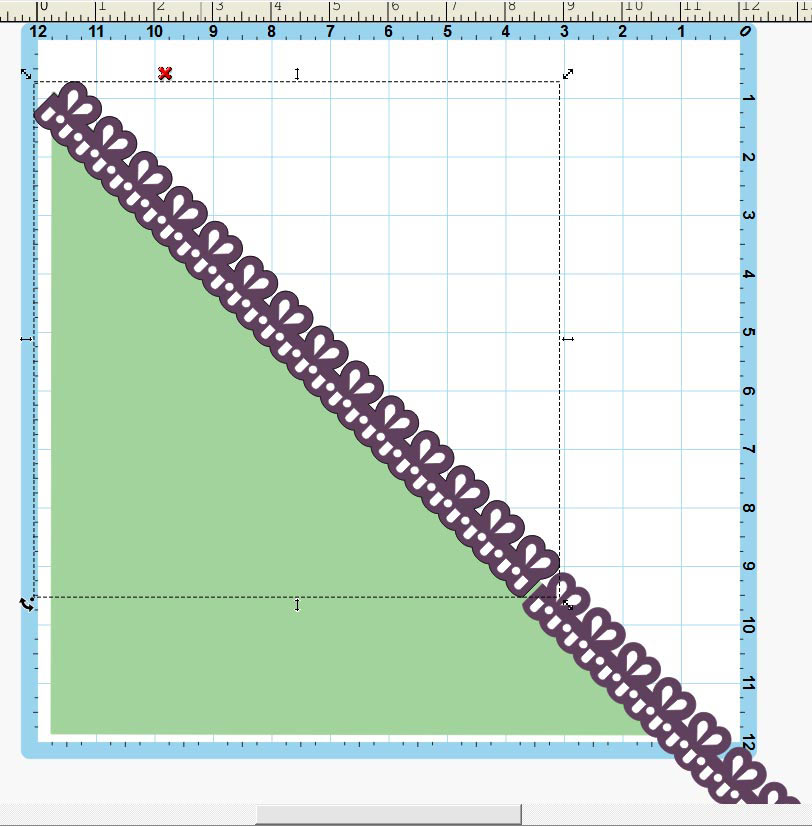 My tussie mussie is 12″ inches tall. In the Pazzles Craft Room Library you will find many files to help you dress up your "basket." I started with an isosceles right triangle with each leg 12″ inches long. (You didn't know this was going to involve math, did you?!) I pulled in the Cut Out Lace Border from the Craft Room. I cut it in half lengthwise to get the end result that I wanted. I welded the triangle and border. This piece is then "rolled" into a cone for holding your bouquet of flowers.
Now, the fun part. Filling and embellishing your tussie mussie basket. Again, the choices are endless. I used several twirled flowers and rosettes from the Pazzles Craft Room.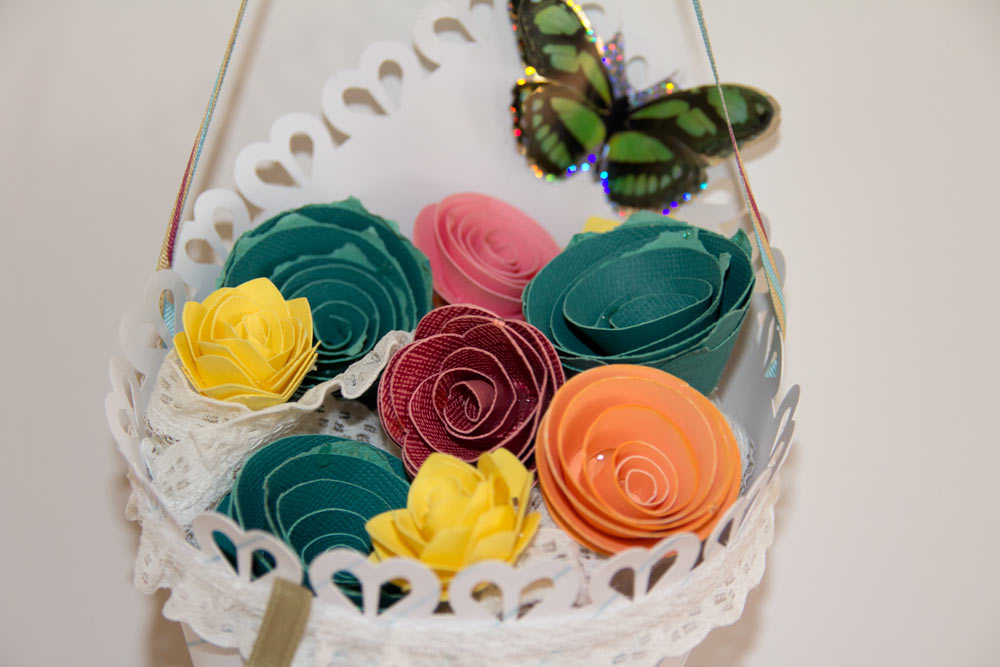 Join with me to bring May Day back. I challenge you to make at least one basket and secretly leave it on a friend or neighbor's door.
~Krista
Comments
comments