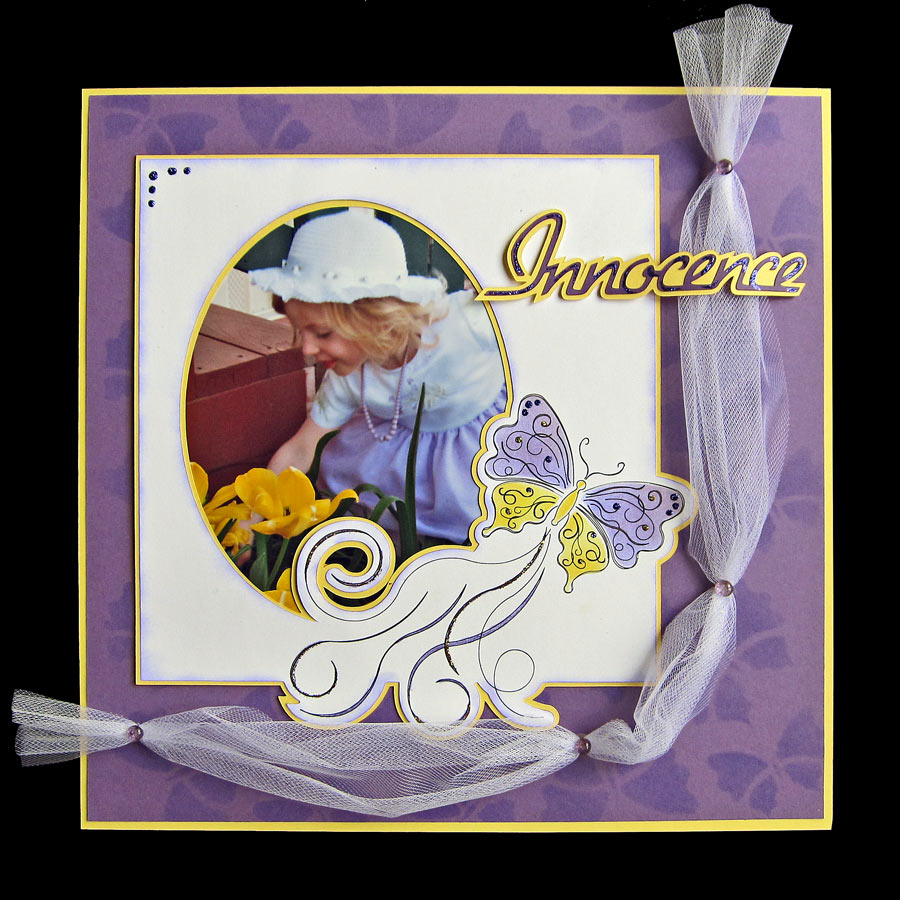 I have always loved the look of stenciled wood and walls. It has long been a standard in home décor. Did you know that you can stencil almost any surface? I have seen beautiful projects using stenciling on walls, windows, furniture, plaques, fabric and even plastic. I have also used stenciling in my card making and scrapbook pages. I used a stencil to create the background for this scrapbook page and also used it to stencil fill the wings on the main butterfly. (It is a digi-stamp drawn with the Pen Tool.)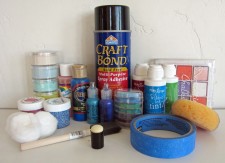 A quick walk through my local craft store gave me ideas for all kinds of stenciling projects. I found so many types of media to 'paint' my stencils with that it was hard to know what I wanted to try first. Here's a list of just a few you might want to try: Inks, Chalks, Embossing ink with Embossing Powder, Crystal Lacquer, Paint, Watercolor Pencils, Spritz Inks and Shimmers, Pastes, Glitter Glue, Stained Glass Paints, Fabric Paint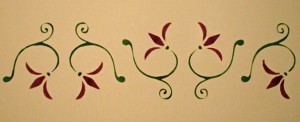 The Pazzles Stencil Plastic is really easy to cut and you can save it to use over and over again. This makes it very versatile. Use the stencil as a background paper or a single item on a card. Try stenciling the entire background and then embossing only one or two of the images. Stencil a pillow with fabric paint and make a matching gift card. Imagine stenciling a border in a little girl's room and stenciling a matching rocking chair. The possibilities are endless! Watch the video to see how easy it is to cut and use the Pazzles Stencil Plastic. Then see what ideas pop into your mind!
using-pazzles-stencil-plastic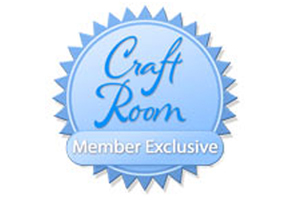 With Pazzles Stencil Plastic you can create custom stencils for any project. In this lesson you will learn what cutting files work best for stencils. You will also learn how to cut the plastic and how to prepare it for stenciling.
Comments
comments