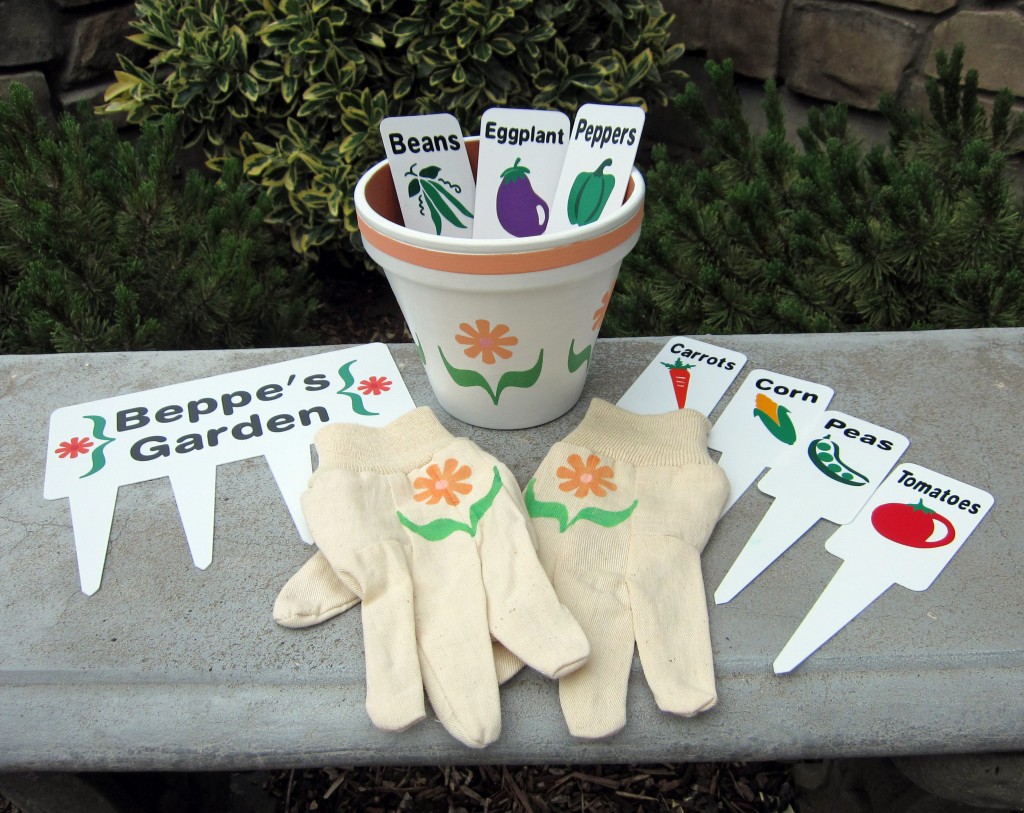 Being 'Green' can mean a lot of things. In my grandparents day you had a green thumb if you could grow plants well. The 'reduce, reuse and recycle' movement has been gaining momentum but really started in the 70's about the same time as the advent of Earth Day. More recently it means to be aware of the impact your everyday life has on the environment. My grandma would probably say that reusing and recycling was just a way of life for her generation and they would have called it being thrifty. However, it seems that having a thrifty mindset is something that the rest of us have to work at. Today's project is a great way to use some "found" objects that you might have thrown away in the past. You can also use up those small bits of vinyl you have after cutting a larger project. It makes a great gift for someone who loves to garden or just something fun for your own green thumb!
 The garden stakes are made from the white plastic that holds the transfer tape that comes with the Pazzles vinyl kits. It cuts very nicely, just be sure to secure it to your mat with tape so it doesn't move during cutting. I used a pressure setting of 25 with a blade length of 2 1/2 for my first pass and then a pressure of 30 and blade length of 3 for the second pass. It was cut almost completely through and just needed a gentle press here and there. (Be sure to test before you try cutting the project- you may a third pass.) I then created the vegetable name and picture from scraps of left over vinyl. Each garden stake takes very little vinyl to complete.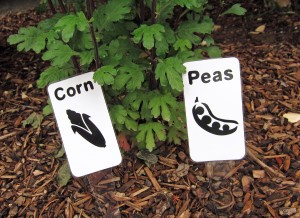 The black and white plant stakes shown here were made with recycled plastic clamshell type packaging. I was recently reorganizing my craft studio and realized that these were great for acrylic plastic projects. Now I am cutting them into flat, useable pieces before I throw out the packaging.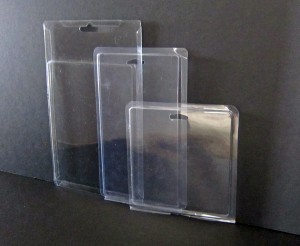 The flower pot was painted and then stenciled using stencils cut from vinyl. It fits around curves better than paper or plastic and I could easily position it using the transfer tape. You could also use sticky backed shelf liner for your stencil.

I used the same technique on the canvas gloves. I also put a piece of cardboard inside the glove to make it stay flat and protect against any paint that might bleed through. I have included the project cutting files so be sure to download them below. I included both the color version and a black and white version. Enjoy!

A Craft Room Membership is required to access additional content. Please Join Now or Login!
Comments
comments