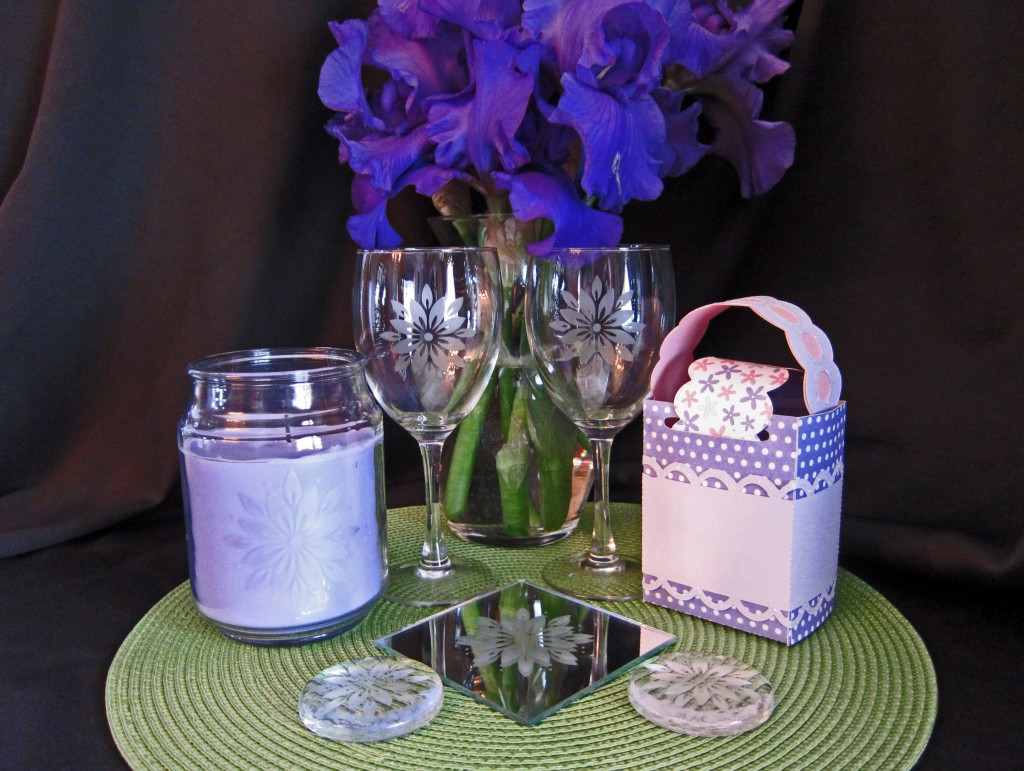 Elegance does not need to be expensive. Your Inspiration can help you make beautiful etched glass accents for any summer occasion. These etched wine goblets, mirror, flat glass marbles and candle make elegant pieces for an outdoor wedding, wine tasting or birthday party. You can custom create any design you envision and convert plain, inexpensive glass into a look that any hostess can be proud of.
Simply create your design or choose from the hundreds available in the Pazzles Craft Room library. Cut it out of vinyl, transfer it to your glass piece and use etching cream to make a frosted design on the surface. The process is not hard at all and once you have tried it, you will be looking for other ways to etch surfaces in your home. I am going to etch glass containers for my craft room and use a word for what the jar contains like BUTTONS or LACE.
You can find lots of inexpensive glass goblets and jars at most dollar stores. Just be careful what kind of glass you choose. Originally, I had visions of a garden partly centered around three glass lanterns I had found. I chose 3 lovely colors of pink, green and blue for my lanterns and had visions of hosting a Martha Stewart style party. Alas, when I began to rinse off the etching cream, the color started to peel off of my glass lantern and no etching had happened. The color was only a coating on the glass – not a color in the glass. Now the lanterns are holding ribbons scraps in my craft room with their peeled side turned to the wall.
Watch the video to see how easy glass etching is. I also have included a PDF of basic steps for etching and the cutting file for the flower I used in my projects. ~Chris
glass-etching-using-pazzles-vinyl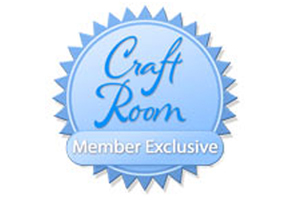 You can make beautiful etched glass projects using etching cream and stencils created on your Pazzles Inspiration. Cut etching stencils and masks from Pazzles Vinyl, transfer to a glass suface and coat with the cream. This tutorial will show you step by step how to etch on flat and curved glass objects to make elegant etched designs.
Comments
comments