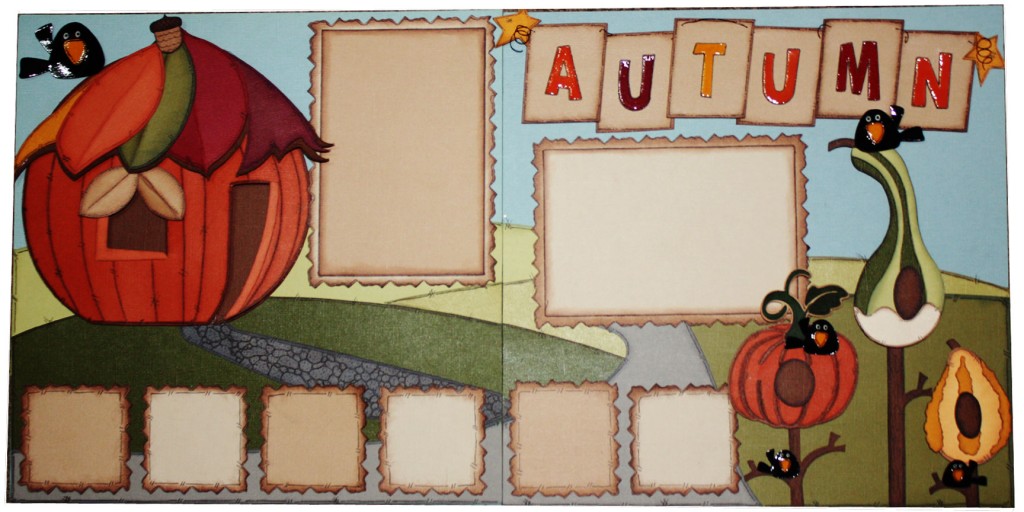 I absolutely LOVE Autumn. I love the colors, I love that it is getting cooler, I love that it means Winter is just around the corner for me and that I will be able to 'hole' up and do some crafting.
I can take NO CREDIT for this layout, it was completely done by my best friend, Stephanie aka Simply Steph (whom many of you have met at different conventions around the country). When I saw it, I knew it had to be a project, because it is so beautiful. So I asked Stephanie if I could use it for my project this month, and to my joy, she said YES. I hope you enjoy and love it as much as I do.
Christine did a fabulous tutorial this week on separating layers for large projects like this one. However, I went ahead and separated everything for you ahead of time, to save you time so you can get right to work on it.
I taught a class on cutting out and assembling the smaller pumpkin birdhouse, so be sure and check it out also. If you don't want to use all of the pieces on your layout, you don't have to or maybe you just want to use one piece and do a card. Whatever you choose to do, have fun!
Here is the recipe and cutting file for this project!
Download the recipe for Autumn Layout
Download the cutting file for Autumn Layout
OR
Download the AI and SVG for Autumn Layout
Comments
comments