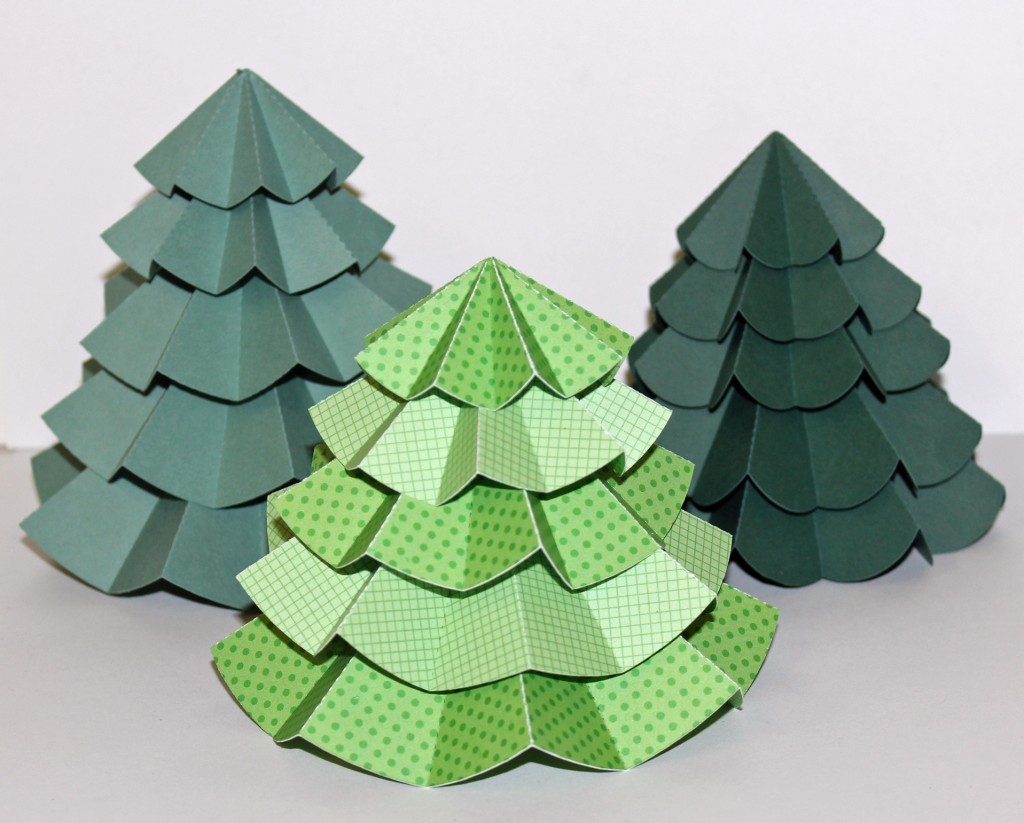 Christmas is less than a week away. The kids are out of school and if you are a mom, you are trying to find ways to contain their enthusiasm! I used to love to make Christmas crafts with my children. Few of them have survived the years but the memories live on. This week's Tricky Tuesday is a fun ruffled Christmas tree that the kids can help make.

The supplies are simple and you likely have them already: a sheet of cardstock, a bamboo skewer or even a coffee stir straw and glue. The ones pictured here look great even if they are not fancied up. If you don't mind the mess, let the kids add glitter and pom pom ornaments or beads. You could also let them color on white cardstock before you cut the tree out! The resulting tree would be different every time. Put on Christmas music, light a fragrant candle, put some goodies on the table and have fun! It will occupy an afternoon and make memories that will last into their adult lives.

A Craft Room Membership is required to access additional content. Please Join Now or Login!
Comments
comments