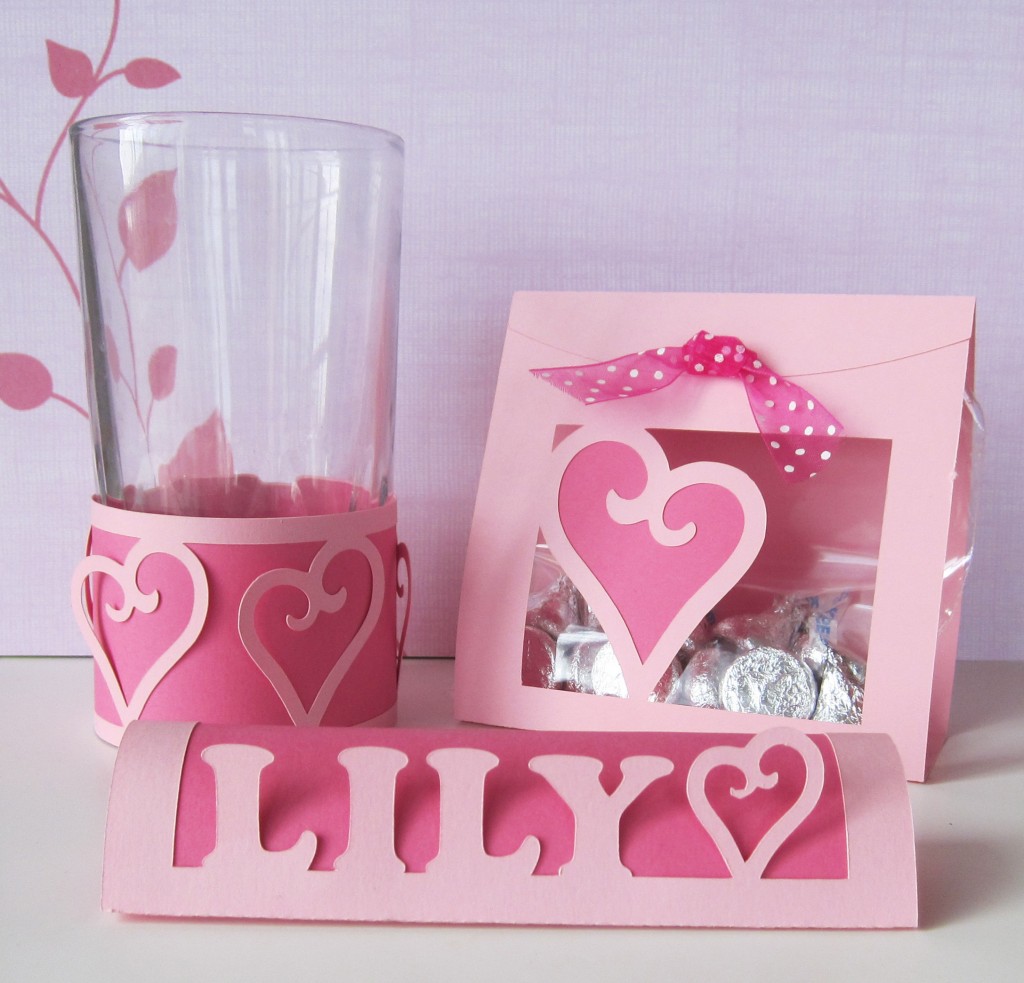 Wow! The actual DAY, Valentine's  Day, really snuck up on me! I have been making valentine themed projects for Pazzles for a month now but totally missed the fact that I needed to get things done for my Grandkids for today. As I was working on redoing the video tutorial for Subtract Weld, it occurred to me that it was the perfect technique to use to create a quick and easy table setting for Valentine's day. In fact, you still have time to do this one too! It looks nice even though I don't have time for all the inking and glitter I would like and I am sure the kids will love it. (Come on! There has to be someone else who needs a fast fix for the table tonight as well!)
The set consists of a drink or cup wrapper, a goodie bag and a place card. The cup wrapper can be used as a topper to a scrapbook page too. Hint: Weigh the place card down by slipping a roll of candy inside!
Subtract weld is absolutely one of the skills you really need to learn. Regular welding ADDS two designs together. Subtract weld TAKES AWAY one design from the other. If you don't know how to use it, or you need a refresher course, be sure to watch the video. Then download the cutting file for the set above. All you need to do is add the names to the placecards. This same idea can be used for birthdays and balloons, baby showers and pacifiers, Fourth of July and stars…..you get the idea. 🙂
For those of you who are using the Pro software, all the steps have been rolled into one click of the mouse. You can find your

Subtract Weld button on the left toolbar.  Select both items and click the button.
Happy Valentine's day and have fun practicing Subtract Weld!
subtract-weld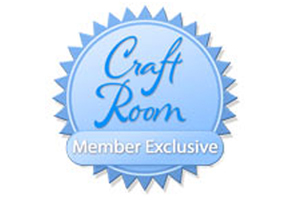 Thought you knew everything there is to know about welding? Think again! This tutorial will introduce you to subtract welding, a new spin on welding that will open up a whole new realm of possibilities. This is an especially useful tool if you like to create window cards and overlays.
Subtract Weld Practice File
Comments
comments