I am often asked how I know what to do to make a project stand out. Since I am not content to create a page or card and leave it flat; I have an arsenal of ways to add depth and realism to my designs. I always add inking or chalking, layers and other dimensional elements to my project. I am constantly on the look out  for new products that can add a fun element to my project. Check out the rest of this blog to see my latest find. Be sure to read to the end to find out about our Crafty Special for Craft Room members.
As I was thinking about ways to help people think dimensionally, I realized there are some things that I do without even thinking. It was good to stop and consider how I could explain my thought process.


The number ONE thing I do to add dimension is to create layers. This starts when I am designing my card or page. My second favorite way to add depth is to ink or chalk the edges of the cut pieces. This hints at shadow and curve which fools the eye into thinking there is depth.
Then there are all of the Dimensional add ons. This list keeps growing but here are just a few ideas:
Glitter and glitter glue
Embossing powders
Lacquers and crackle mediums
Rhinestones and dew drops
Color mists
Pop Dots  and foam tape
and now my latest find: 

WOBBLE SPRINGS

™!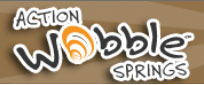 Wobble Springs™ make your design wiggle and wobble. I love, love, love these little springs! I keep coming up with more ways to use them. You can make an elephant's  head sway, a basketball jiggle in the basket, a butterfly flutter and so much more. For my video tutorial, I made a bunny wriggling under a fence and a baby swinging in a blanket bundle. (Luann's new granddaughter was my inspiration.) The cutting files for both cards are below so be sure to download them.  (The Bunny Card is included with the videos.)
PLEASE NOTE!!!! This offer has expired
The Wobble Springs™ are a Crafty Shopper Special with FREE SHIPPING (USA only).  I am sure they will go fast because they are priced at an unbelievable deal for Craft Room members. Watch my video and then click the link to find out how to order your own Wobble Springs™.
PLEASE NOTE!! This special is for Craft Room members only. If you cannot see the specials look for the sign-in link at the top of the page. You will have to sign in before you can see the specials.

 Click here to find out more about the Crafty Shopper Special.

A Craft Room Membership is required to access additional content. Please Join Now or Login!

adding-dimension-to-your-projects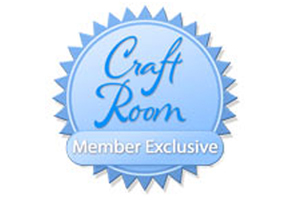 This video lesson will show you how to create depth and dimension to your projects using a variety of dimensional techniques and devices. Learn how to plan for dimension before making your first cut.You will also learn how to use dimensional devices and add ons to gain greater interest and depth. The cutting file included with the tutorial will make the Bunny card featured in the video.
Comments
comments