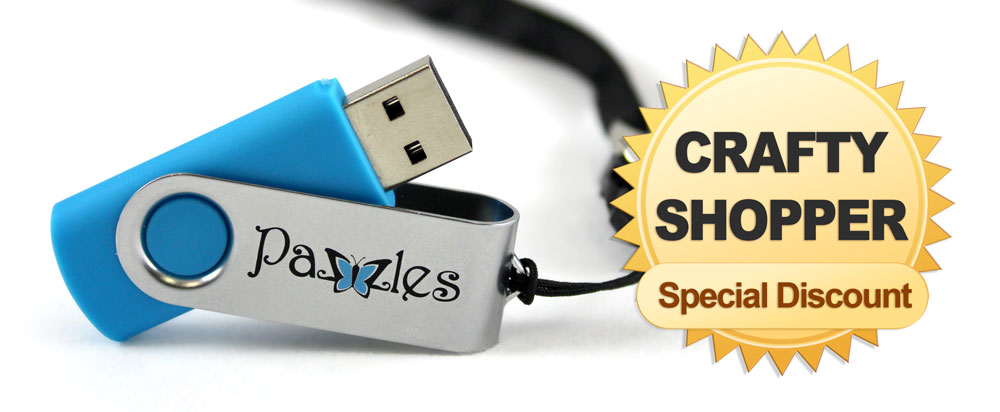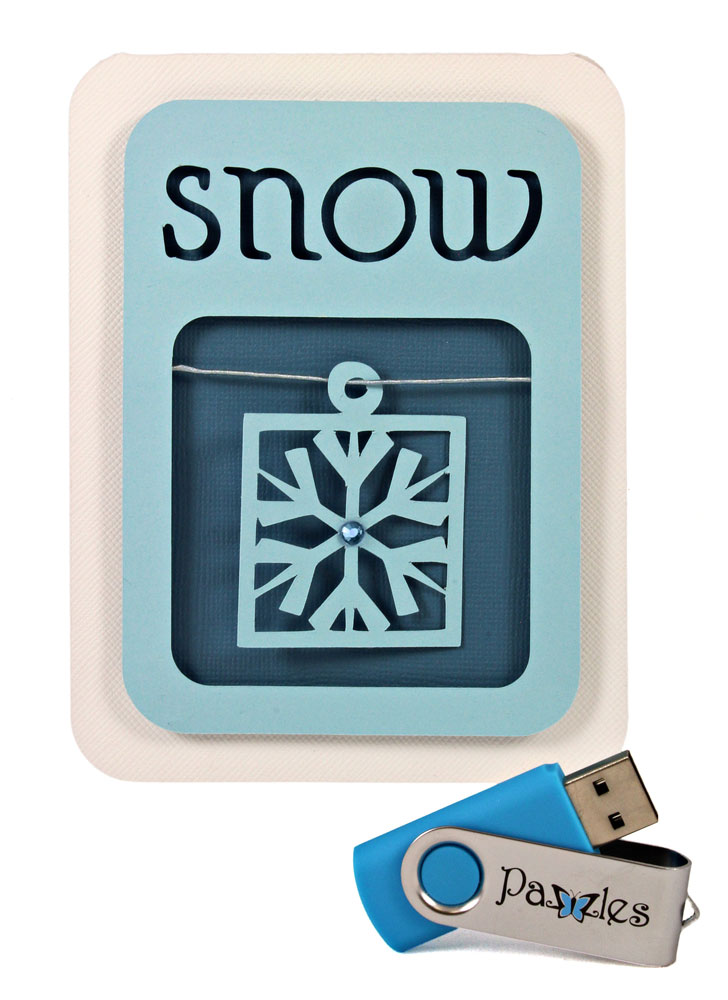 Our new members-only Crafty Shopper Special packs a double-whammy! Not only will you get a Pazzles 2GB USB Thumb Drive with a black ribbon lanyard, but you'll get the entire 'Charmers' cutting file set.
The Charmers images were created especially for the Pazzles Inspiration debut on HSN and were never released anywhere else. This is your first and only chance to get these files! Charmers includes 77 dangling charm files, including an entire alphabet, and two gable boxes. There are so many creative possibilities for using charms in holiday projects, on tags, and more!
Normally, a Pazzles Image CD would cost over $20, and, of course, CDs aren't reusable like a thumb drive! Which makes this Crafty Shopper Special a great deal at only $7.95 including free shipping in the US. Buy it now because this Special ends on December 7th, or when supplies run out!
To purchase this special offer enter the store, log in with your paid membership account, and then click on Crafty Shopper Specials in the menu. Here's a PDF tutorial on logging in to the store and accessing the members-only Crafty Shopper Specials.
Note: Crafty Shopper Specials are savings deals we provide as part of Craft Room Membership. To access the deal, you must be logged in to the Pazzles Store. We can only offer free shipping within the US. For international orders, please call Pazzles at 1-208-922-3558.
Comments
comments