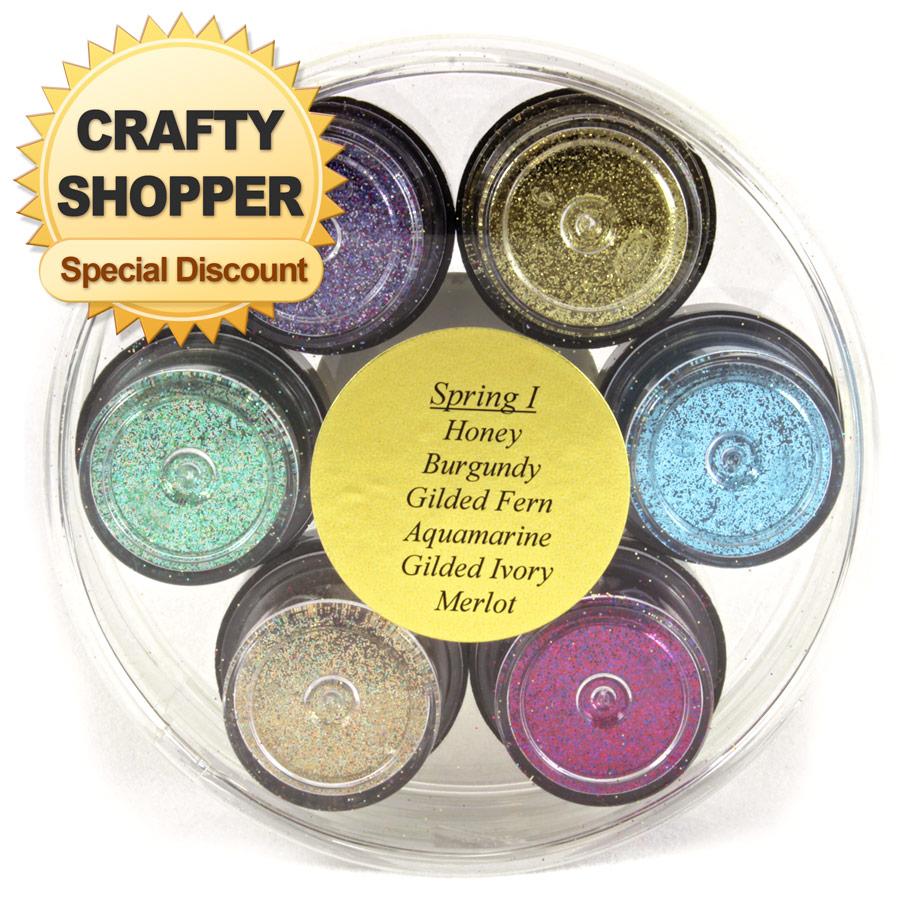 Our latest Crafty Shopper Special is a such a wonderful deal, it sparkles! We're offering a very limited supply of P K Glitz Color Wheels in 'Spring 1' and two 8″ x 10″ sheets of WonderFilm, their double-sided adhesive sheets that die cut wonderfully with your Pazzles Creative Cutter. P K Glitz glitters are top-notch: not only are they 100% made in the USA, but each color is hand-blended for gorgeous color and shine. The Glitters are milled to .008 fineness and are acid-free, perfect for all your artistic works.
The Spring 1 Color Wheel is a trendy selection of six bright and jewel-toned glitters—personally, I think these great colors will work all year long, never mind that they're called 'Spring'! Included in the Wheel is Gilded Fern, Merlot, Honey, Aquamarine, Burgundy, and Gilded Ivory, which Chris and Michelle used in the Snowflake Rosettes project.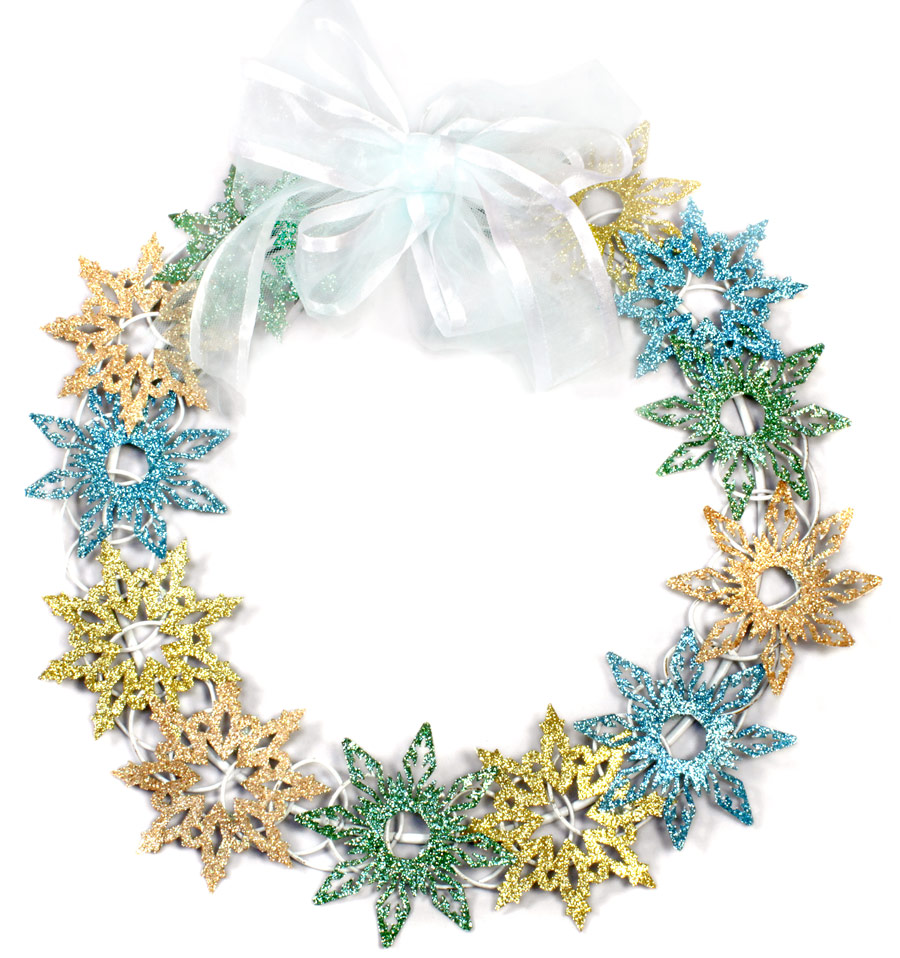 Speaking of snowflakes, we might be a little obsessed here in the office—the single-digit temps may have gone to our heads—because we've made this Snowflake Wreath to show off the sticking power and cutting ability of the WonderFilm double-sided adhesive. Along with the Gilded Ivory Glitter Glitz, we've used Aquamarine, Gilded Fern, and Honey. See, I told you these colors would be great for all seasons! (I'm picturing the Burgundy on my Valentine's cards now…)
This Crafty Shopper Special is such a sweet deal. Glitter Glitz Color Wheels and two sheets of WonderFilm has a regular retail price of $23.50. We're offering this set for only $15.95! That's over 30% savings, plus, it includes free shipping inside the US. You may even find a special coupon inside the box. We have a very small supply, so get your Glitter Glitz and Wonder Film now before they're gone!
Note: Crafty Shopper Specials are extreme savings deals we provide as part of your Craft Room Membership. To access the deal, you must be a paid Craft Room Member and logged in to the Pazzles Store. Having trouble logging in to the Pazzles Store? Here's a PDF tutorial. We can only offer free shipping within the US. For international orders, please call Pazzles at 1-208-922-3558
Comments
comments