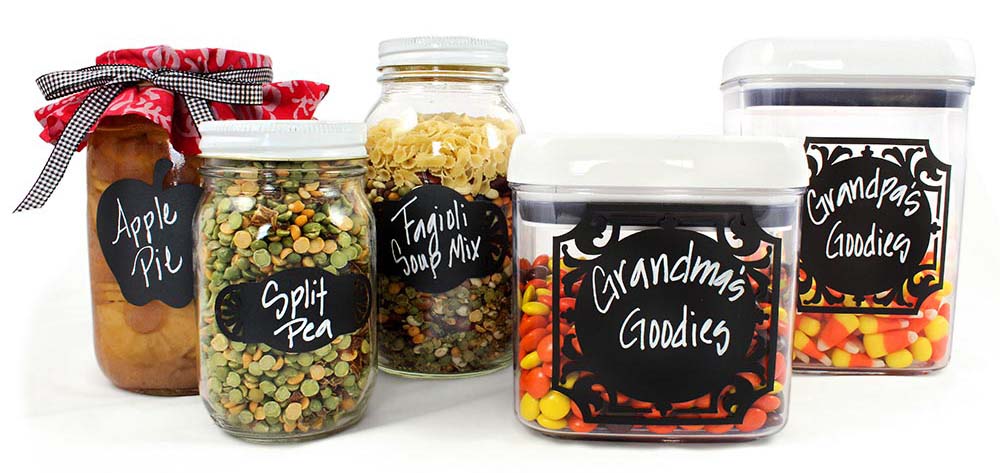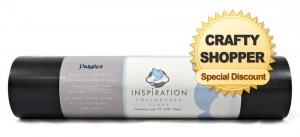 It's the latest craze in vinyl: chalkboard vinyl! There are so many possibilities. You can cut labels for jars and organize your pantry. Cut shapes to fit in frames and create to-do lists or shopping lists. Put chalkboard vinyl in the kitchen on the wall or on your refrigerator and write up what's for dinner. Make a spot in the playroom where the kids can actually draw on the wall. Create reusable homework boards, or keep track of the chores on a wall chart. What will you make with it?
Craft Room Members can purchase a special deal from Pazzles on our new Chalkboard Vinyl. Get a 12″ x 48″ roll of Chalkboard Vinyl for $7.95 including free First Class shipping in the US! It's a savings of $7 off the regular price. Craft Room Members need to be logged in to the Pazzles Store to purchase any of our Crafty Shopper Specials. Hurry! This special deal ends on Monday, November 12th. At that time it will be added to the store at regular price.
Note: we can only offer free shipping within the US. For international orders, please call Pazzles at 1-208-922-3558.
Comments
comments