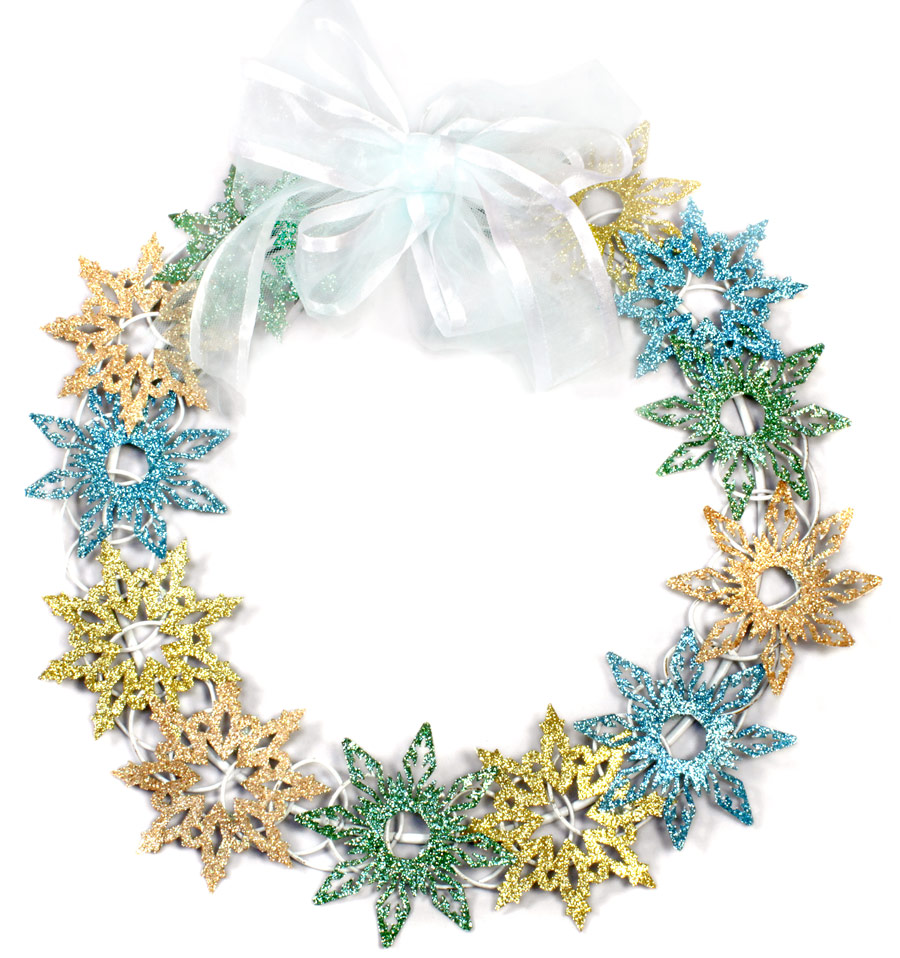 Last Friday we gave you a sneak peak of this gorgeous Glitter Snowflake Wreath when we debuted our newest Crafty Shopper Special, the PK Glitz Color Wheel and WonderFilm. We thought this beauty deserved it's own moment in the spotlight, so we are highlighting it today.
The project started with a basic wire wreath form and our latest Snowflake Rosettes Cutting Collection. The PK Glitz WonderFilm is a double-sided adhesive sheet. We peeled the backing off one side and applied it directly to the cardstock, then ran the cardstock and WonderFilm through the Pazzles Creative Cutter all at once. This gave us nice sturdy snowflakes for our wreath.
After the snowflakes had been cut, we peeled the second backing piece away from the snowflake and applied the glitter. If you have a Rhinestone Kit, the Rhinestone Tray is the perfect accesory to catch all the extra glitter as you are sprinkling it on your snowflakes. You can then use the small funnel end to put the excess glitter back into the jar. The snowflakes were then adhered to the wreath and we finished it off with a ribbon bow.
While these sparkly, glittered snowflakes are not quite as beautiful as a real snowflake, we think they may come close.
~Chris & Michelle
Supplies:
Comments
comments