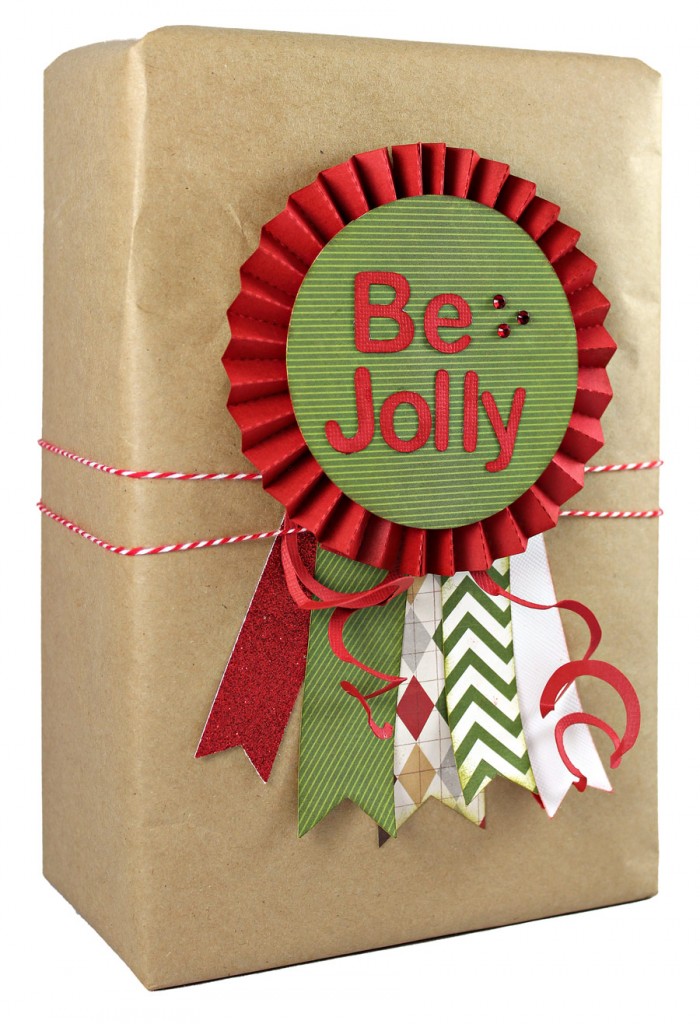 On the first day of Christmas the Pazzles Elves gave to me…

Welcome to the first day of our 12 Days of Christmas 2012. This year we are giving you 12 different gift wrapping ideas. Make your gifts outstanding by giving them the Pazzles treatment with extra special bows, tags, and more. We hope you will love this series and cut out all the files to use for your holiday gifts.

Today's package idea features a giant rosette with paper ribbons and curls. The giant rosette is made by attaching two long strips together. If you need instructions on assembling a rosette, please visit the Rosette Tutorial in our archives. The various paper ribbons are adhered behind the rosette, along with the paper curls. To make the paper curls, simply unwind the spiral circle in the cutting file and stretch them a bit to get loose curls. Glue one end behind the rosette and leave the other end free. I love the fun look of these spirals, but I must confess I copied the idea from Chris. You will see her use this technique in a future video.

Come back Monday for Day 2 of our 12 Gifts of Christmas!

~Michelle

Supplies:

Echo Park Paper (Verry Merry Christmas)

Doodlebug Twine (Christmas Assortment)

Adhesive

A Craft Room Membership is required to access additional content. Please Join Now or Login!
Comments
comments