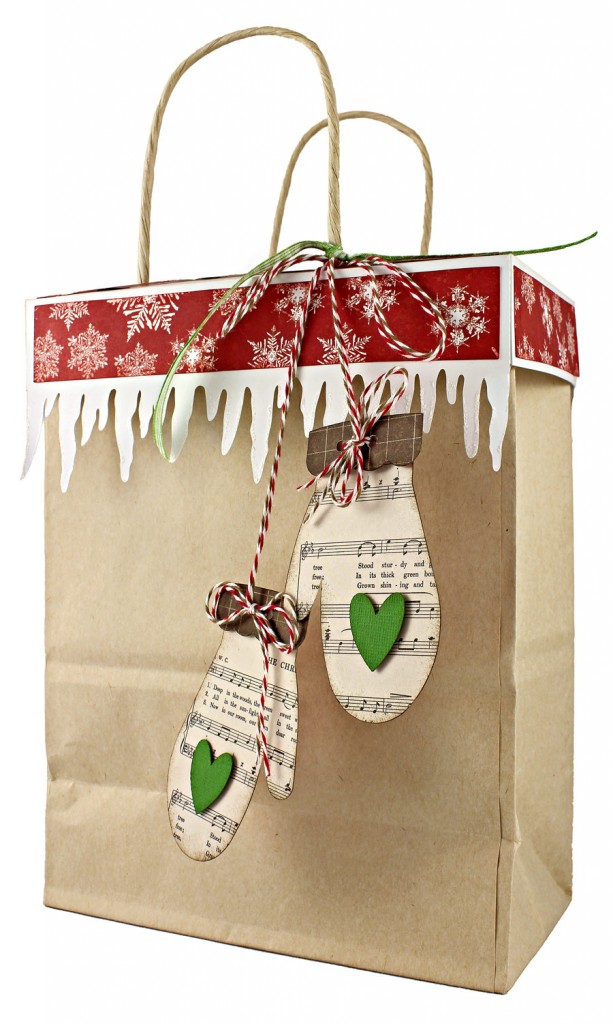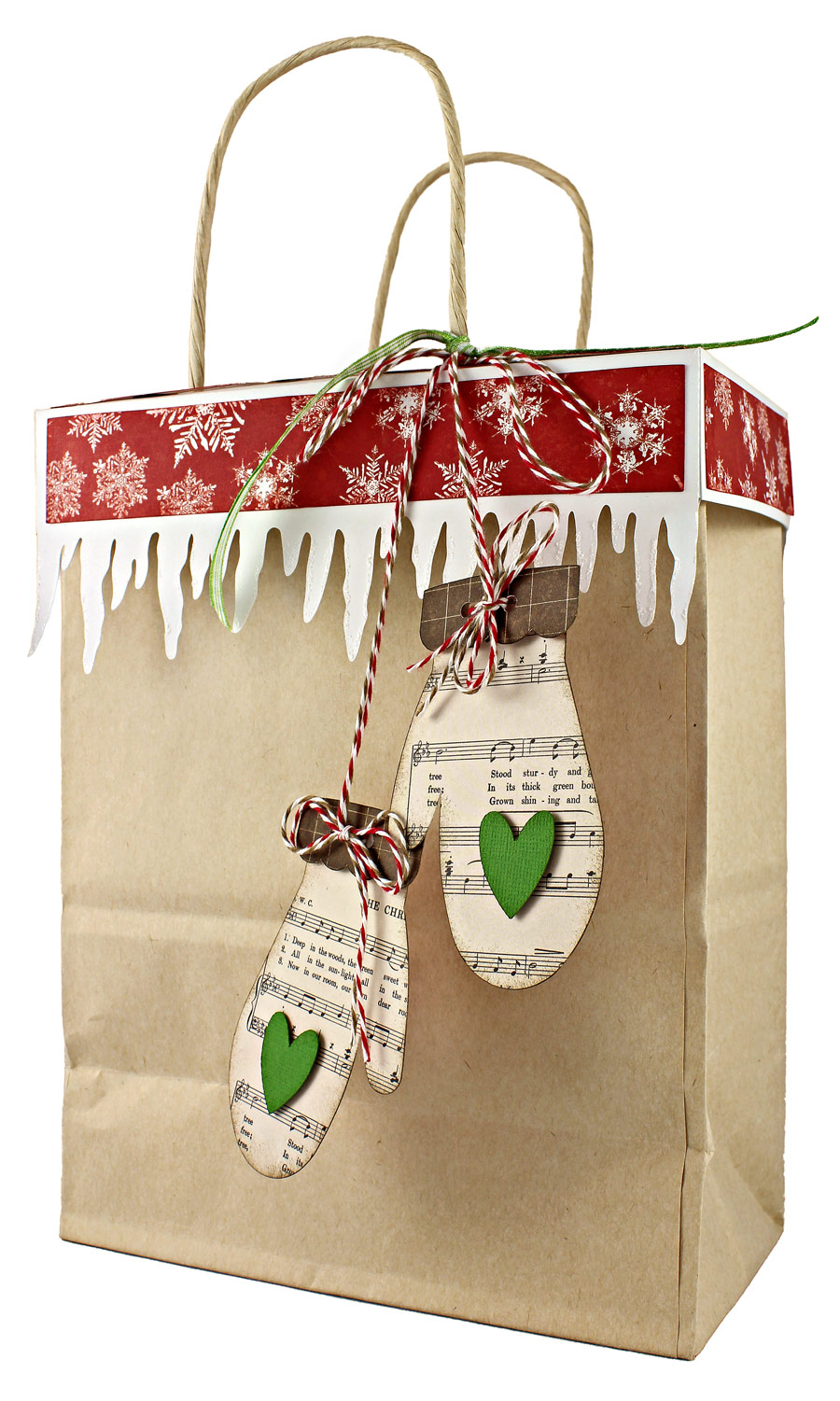 On the third day of Christmas the Pazzles Elves gave to me…

This gift bag topper turns a plain kraft bag into a wow gift in just a few easy steps. As an added bonus, the top can be glued on to prevent pre-Christmas peeking. The topper is made to fit a standard 8″ x 10¼″ kraft bag which you can find at most craft stores.

The gift bag topper is easy to construct, but here are a few tips to review before you get started. First, if you wish to embellish your icicles with glitter, do so before you assemble the topper. It is much easier to apply the glitter onto a flat surface rather than after the bag is constructed. Don't ask me how I know this—just trust me. Second, the mitten cutting file has two small holes in the cuff piece to thread twine through. Thread your twine through the mitten cuffs and tie into a bow before adhering the cuffs to the main mitten piece. Do this on both ends of the twine and then tie the entire piece of twine to the main bag. A one yard length of twine is the perfect size for this. I also added a small piece of green gingham ribbon above the twine bow on the handle.

Enjoy this fun file and be sure to share your creations in the Craft Room Albums.

~Michelle

Supplies:

A Craft Room Membership is required to access additional content. Please Join Now or Login!
Comments
comments