Introducing the new WPC & SVG Cutting Files from Pazzles, CD #51: Party available on disk or as a digital download! To celebrate, we're having a party here on the blog every day for seven days. Enter to win a Party CD each day! That's seven chances to win and seven winners. One of the seven will be randomly selected as the 'Grand Prize Winner' and will receive every single Pazzles Cutting File CD—that's over 50 CDs!*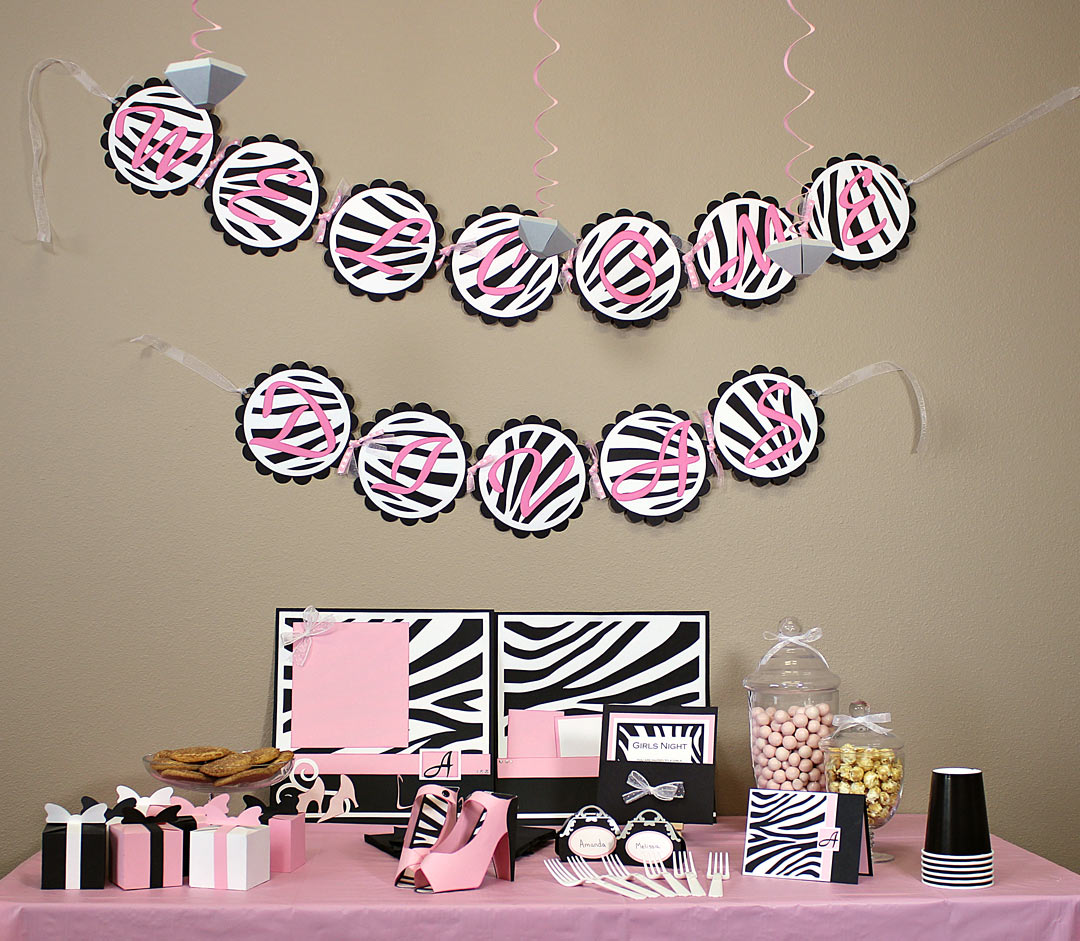 Invite your girlfriends over for a fun night in with the Girl's Night cutting files from the new Party CD and digital download from Pazzles! Play one of the included games, like 'Musical Nail Polish'. Snack on tasty treats from present-shaped favor boxes. Or sit back and watch a chick flick under the 'Welcome Divas' banner with paper diamonds hanging down from the ceiling.
Treat your girls like the divas they are by giving them a party they'll never forget! These cutting files are so versatile, you could use them for a little girl's birthday party and sleepover, a spa makeover night, a Mary Kay or Avon party… there's so many possibilities!
Thanks for checking out today's party, Girl's Night / Diva Party, which is one of six fun pre-planned parties on Pazzles' new Party WPC and SVG Cutting Files, available on disk or as a digital download. We're celebrating the CD launch with seven days of parties… But if there are six parties on the Party CD, what will happen on the seventh day??? Stay tuned for the rest of Pazzles Seven Days of Parties to find out!
Comments
comments