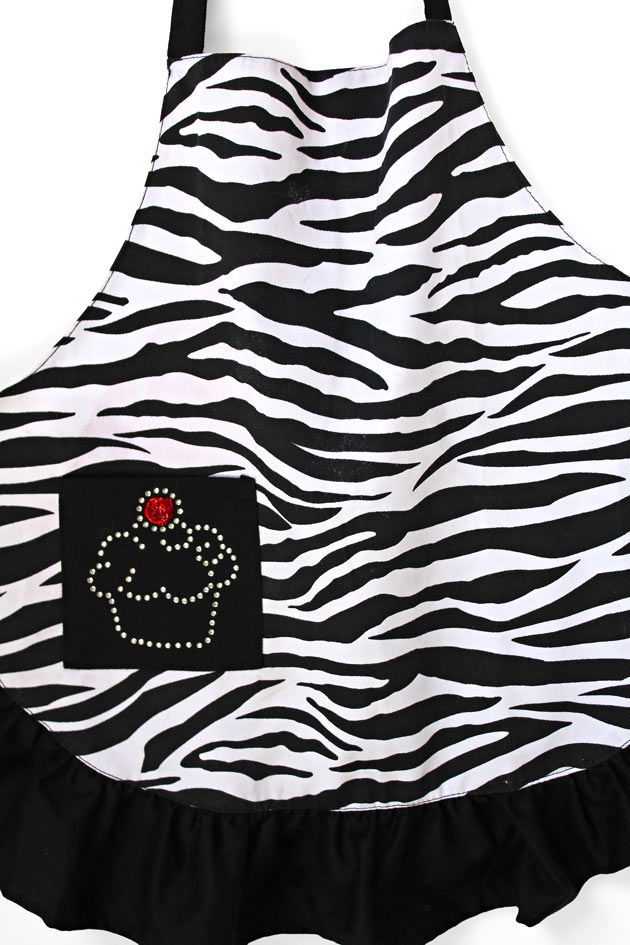 I love to give personalized or handmade gifts, but the time factor is always my downfall. I usually have good intentions but end up running around the store in a panic the night before an event looking for something I can give as a gift. A few weeks ago Tatum made an adorable customized gift for a bridal shower. She bought a robe from the store and added the Wifey Est. 2013 rhinestone file from the Craft Room Library to the back of the robe using the Rhinestone Kit. It was adorable, and such a unique gift.
I love finding new ways to use my Pazzles Creative Cutter and my mind started swimming with all of the ways I could embellish store bought items using rhinestones. I already knew I loved my Inspiration, but it makes me love it even more knowing it can make my life easier. I spotted this sweet little apron gift created by Design Team Member Angie Contreras and it made me start dreaming up even more ideas.
"I came across this cute zebra apron at Hobby Lobby. I thought it would be perfect for my daughter, but I wanted to make it extra special.  I thought, 'what better embellishment than a bling image using the Pazzles Rhinestones Kit?' I decided to use the Cupcake file found on the Pazzles Rhinestones Kit CD.  I used the 10ss rhinestones and finished it off with some red Stickles for the cherry.  My little cupcake was very happy to see the finished apron." ~Angie
The idea of using rhinestones to embellish pre-made items is obviously not a new one. We've showcased it before when we highlighted Angie's Tote Bag and when Amanda taught how to add custom rhinestone text to a T-shirt, but it's one I often forget about. A browse through Pinterest has me excited about all of the possibilities of making my own boutique-style gifts for half the price. So, share with me the projects you've made using rhinestones! What ideas you are dreaming up in your head as you read this? Let's give rhinestones their due and start making some dazzling gifts!
~Michelle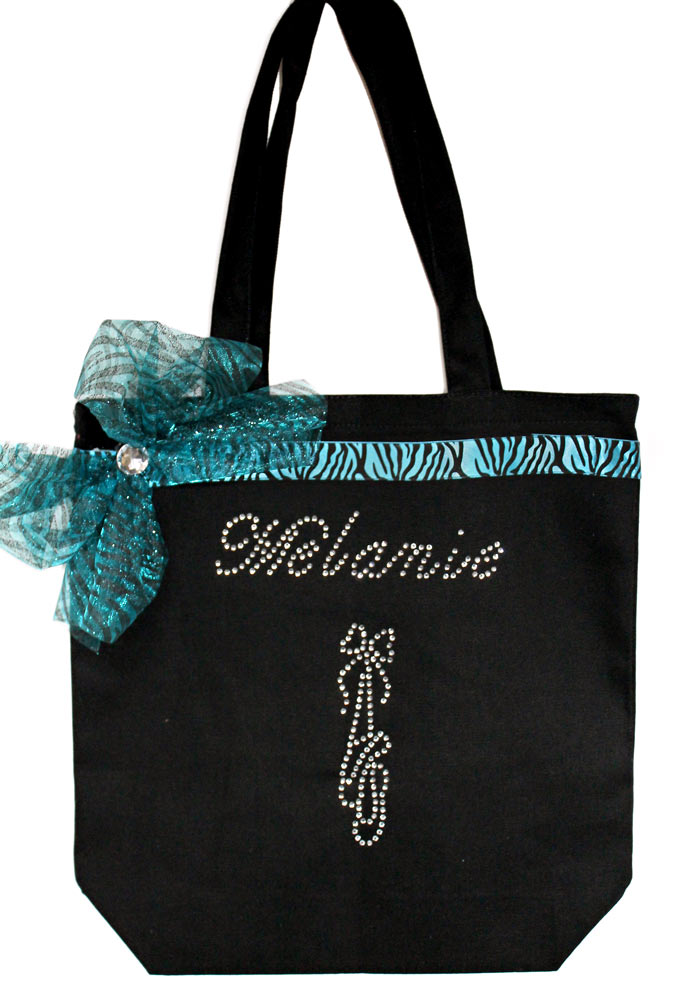 Comments
comments