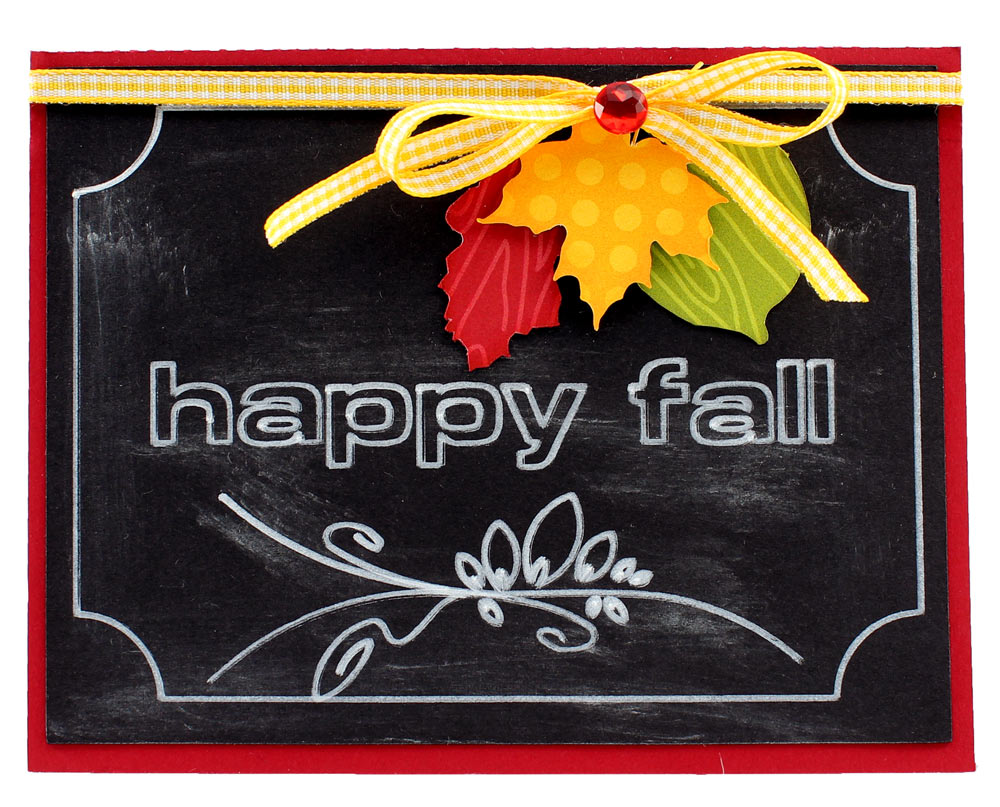 I'll admit I tend to jump on the bandwagon pretty easily when it comes to trends. I've had a shaped photos phase, and an eyelet phase, and a chevron phase and now I've moved on to the chalkboard art trend. It began making an appearance in advertisements and on websites and has now made it's way into the scrapbooking world and home décor. Many of the latest released scrapbook collections have elements of this trend. My Mind's Eye Chalk Studio and Simple Stories December Documented come to mind. Die Cuts With A View has a Chalkboard Paper Stack and Canvas Corp sells sheets of Chalkstock.
This chalk board trend is wildly popular on Pinterest as well and you can get lost for hours exploring chalkboard ideas and pinning them for inspiration. For a treasure trove of chalkboard art ideas check out this Chalkboard Art Pin Board by Cottage In the Oaks.
With your Inspiration Creative Cutter you can easily create this fun look in a variety of ways and on a variety of mediums.

Apply Pazzles Chalkboard Vinyl to your wall and draw your own sentiment on it. For a fun idea, add a painted frame around it.
Cut your sentiment out of white vinyl and apply it onto black vinyl to fake the chalkboard look.
Design your chalkboard art in the Inspiration Studio Software using a variety of fonts and images and then print it out on your home printer.
Use the Pazzles Pen Tool and a white marker to draw onto black cardstock, chalkboard paper or even onto chalkboard vinyl. We used this technique on our Pen Tool Promo Photos and on our Chalkboard Art Mini Card Set.
I've put together a little tutorial today to show you how to fake the look using the Pazzles Pen Tool, black cardstock and white ink.
Open up your software and design your border.
Add your text. Remember that if you use a single stroke font you will get a normal pen line. If you choose a font with a fill, only the outline will be drawn (just like when you cut).
Add any decorative elements. We have an entire album in the Craft Room Library dedicated to Single Stroke Images.
Remove your rollers and use your Pen Tool and a white pen to draw your design. Experiment with different sizes of pens to get different pen strokes. Let the pen ink dry.
To create the chalkboard effect use a paper towel or sponge and gently tap it into an ink pad. Lightly swipe it around your design to mimic the look of an erased chalkboard. Place ink around the edges and above and below the sentiment or designs.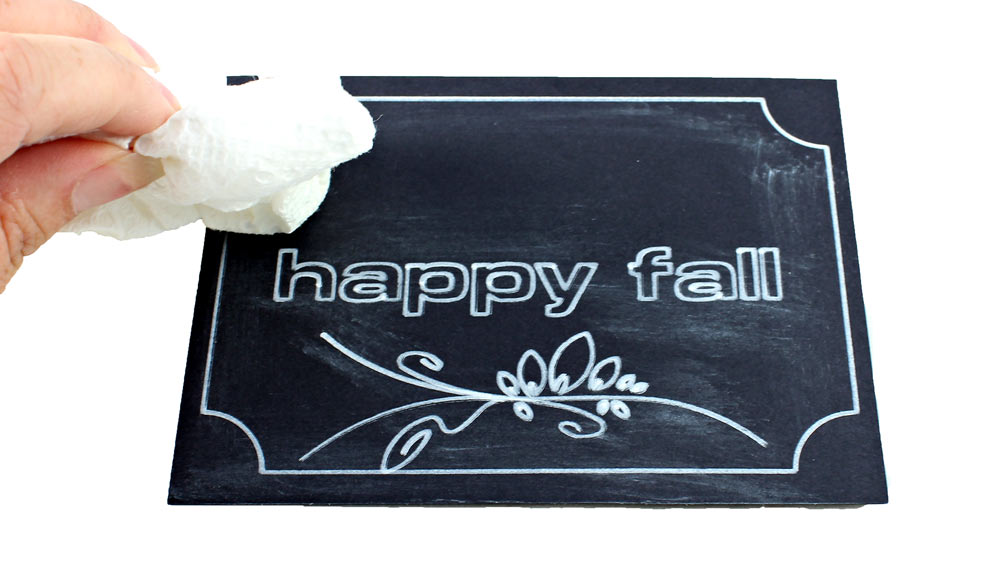 I used all Craft Room Library files to create this card, but I am including the finished card file below in case you would like to make this exact card. Share with us what you make if you try this fun trendy technique.

~Michelle

Supplies:

American Crafts Galaxy Marker (medium point)

Doodlebug Designs Happy Harvest Collection

A Craft Room Membership is required to access additional content. Please Join Now or Login!
Comments
comments