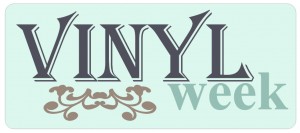 We're sharing all things vinyl this week on the Pazzles Blog! Join us as we give you some unique ideas on incorporating vinyl into your projects. Check out our Pazzles Vinyl Pinterest Board for even more ideas.
Today DT member Heidi Edwards continues vinyl week with a cool bleach resist T-Shirt. She has included instructions for this fun project so you can make your own.
1. First I found an image that I liked in the Pazzles Craft Room. Then I cut it out using Pazzles Permanent Vinyl. I used Vinyl Transfer Tape to transfer the cut out image to my shirt. I pressed it down really hard, to be sure it was stuck to the shirt, being sure I pressed all the edges down well. I peeled the transfer tape off and ran my finger firmly over the more detailed parts of the design, just to be sure.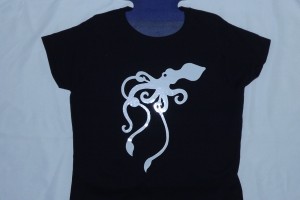 2. I put the shirt on a platen so the bleach would not soak through to the back. A big piece of cardboard will work just as well. Then I just sprayed it with a bleach cleaner. I know you can use a mixture of water and bleach but the bleach cleaner was handy and worked great. I used a misting bottle. You can get one at Walmart in the travel section.
3. Don't get to close to the shirt when you are spraying the bleach. You don't want to soak it or the bleach will get under the vinyl. Also it takes a few minutes for the bleach to take effect. At first it looks like nothing is happening then right before your very eyes you start seeing it work. I recommend that you spray several light coats and use a blow dryer between each coat. It worked great this way and I got some incredible details.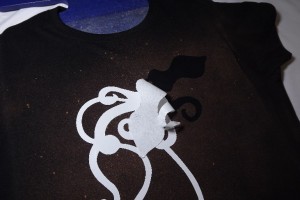 4. Once your shirt is completely dry just peel off the vinyl and viola you have a new customized shirt!
~Heidi
Comments
comments