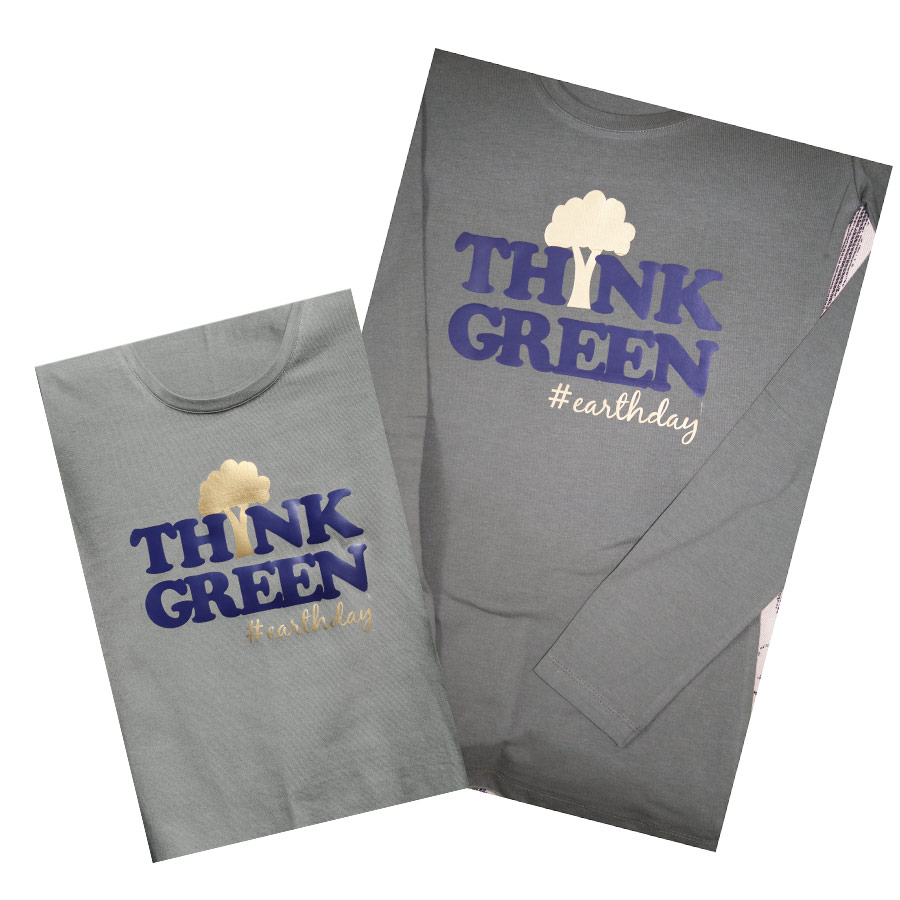 Earth Day is Friday and there are many ways you can celebrate this day. I have chosen a custom tee shirt project using the Pazzles Iron on Vinyl.
Using only one Craft Room file, Think Green, I ungrouped everything so I could weld the trunk of the tree with the leafy part. This means it will cut out as one piece, and you get a better idea for how it looks as a silhouette. The text is already welded. Click on Wire Frame to double check if in doubt with any file. Next, I added the hashtag #earthday in Blackjack font and also welded that together so it cut in one piece.
Don't forget to mirror your text before cutting out so when you lay it onto your surface it's the right way up! Another note is that the plastic side of the iron on vinyl is a little tricky to identify at first. Peel one tiny corner away if you're unsure about which is the backing. The plastic backing goes down onto your mat.
I've used two colours here, so ironing onto the tee shirt is a two step process. Placing the gold pieces down first, allows for easy placement since the tree is pretty much centre of the design. Once the gold pieces are fastened you can move onto the navy. Cut away any of the plastic backing that will overlap with another colour. Before you do this project make sure you watch the videos in the Craft Room for Iron on vinyl. This way you will ensure success with your project.
Happy Earth Day Everyone!
~Belle
Comments
comments