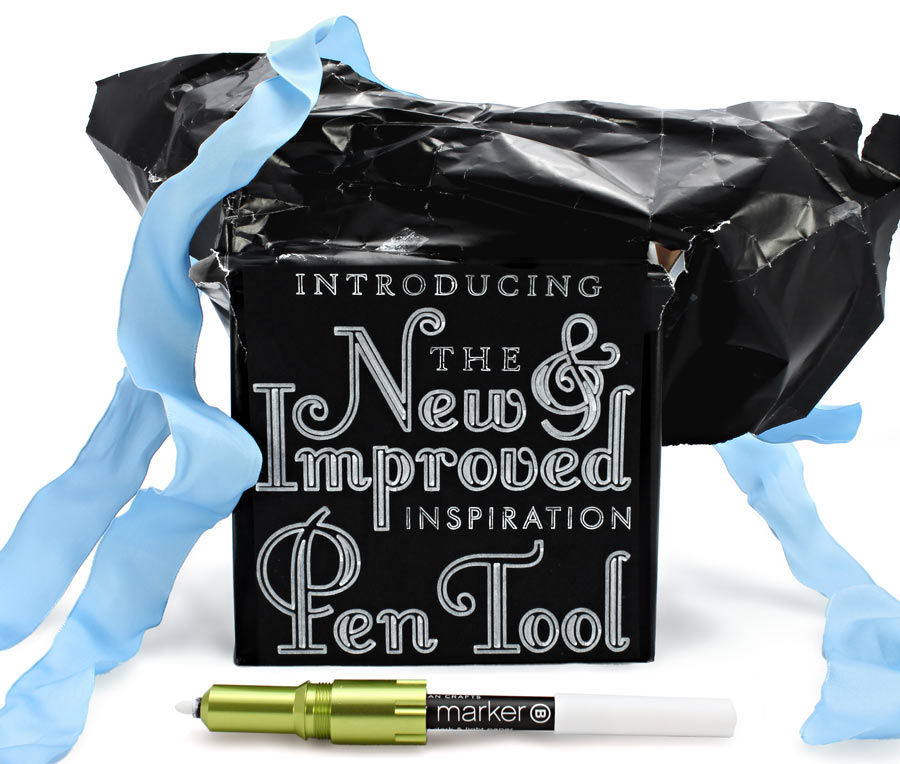 It's Finally Here!
The much-anticipated new Pen Tool has arrived! Straight from the innovative minds at Pazzles, the Inspiration Pen Tool's patent-pending new design boasts lots of great features:
• Thumbscrew-free design allows for perfect centering with detailed cutting.
• Wide barrel fits many popular pens and markers, including Fine Point Sharpies!®
• Solid aluminum barrel with easy-turn center screw.

One Size Fits All
There's no limit to color and style when you can have all the options! Just look at some of the brands that fit in the new Pen Tool:

Be one of the first people to get the new and improved Inspiration Pen Tool! Pre-order now and your new Pen Tool will be one of the first to ship. NOTE: Estimated ship date 6/28/13. This date is subject to change. Orders including the Pen Tool will be held until Pen Tool's ship date.
Projects to Come!
Every day this coming week we'll be featuring projects using the new Pen Tool. We'll show you some of the fun designs and capabilities so you can make the most of your new toy!
Comments
comments