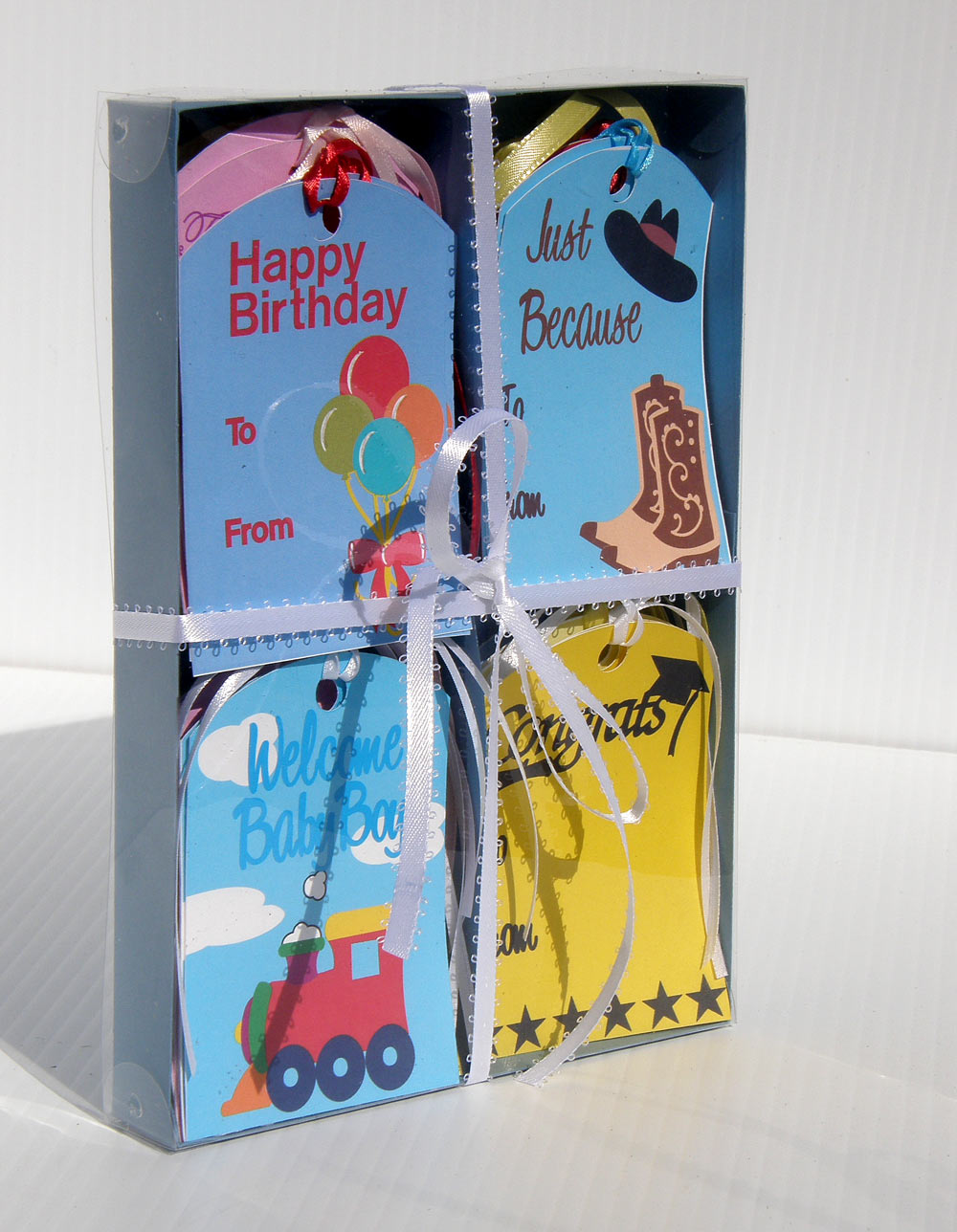 I was so inspired by the new Inspiration Vue Print and Cut that I knew I had to do a project for you using it.
On your way to a party? Running out the door and stopping at a store to get a gift? This happens to me way too many times to count, and being a crafter people expect a little more from your gift wrapping. Most of the time there is just no time to do all that extra stuff. So how about we fancy up our store bought gift bags with a ready made tag? They are so easy to make in the software. I used the 2010 Inspiration Studio Pro software to design them, then imported them into the InVue software to do a print and cut. I started with a basic rectangle and curved the top for my tag base. There are 24 tags in this cute little box, 2 each of 12 different designs. I used about 30 different files from the Craft Room and lots of text fonts. The box started with the 3.5″ Box With Lid file from the Craft Room Library, resized to fit my tags.   The box was cut out of American Crafts card stock and the top of the box was cut out of 3M Write On Transparency Film from Staples. I did add some dividers in the box.
Tip: packaged like this it would make a great gift for a busy mom you know.
~Marjorie
Supplies:
White 110lb. Wausau paper from staples (for Print & cut)
Misc. ribbon
Comments
comments