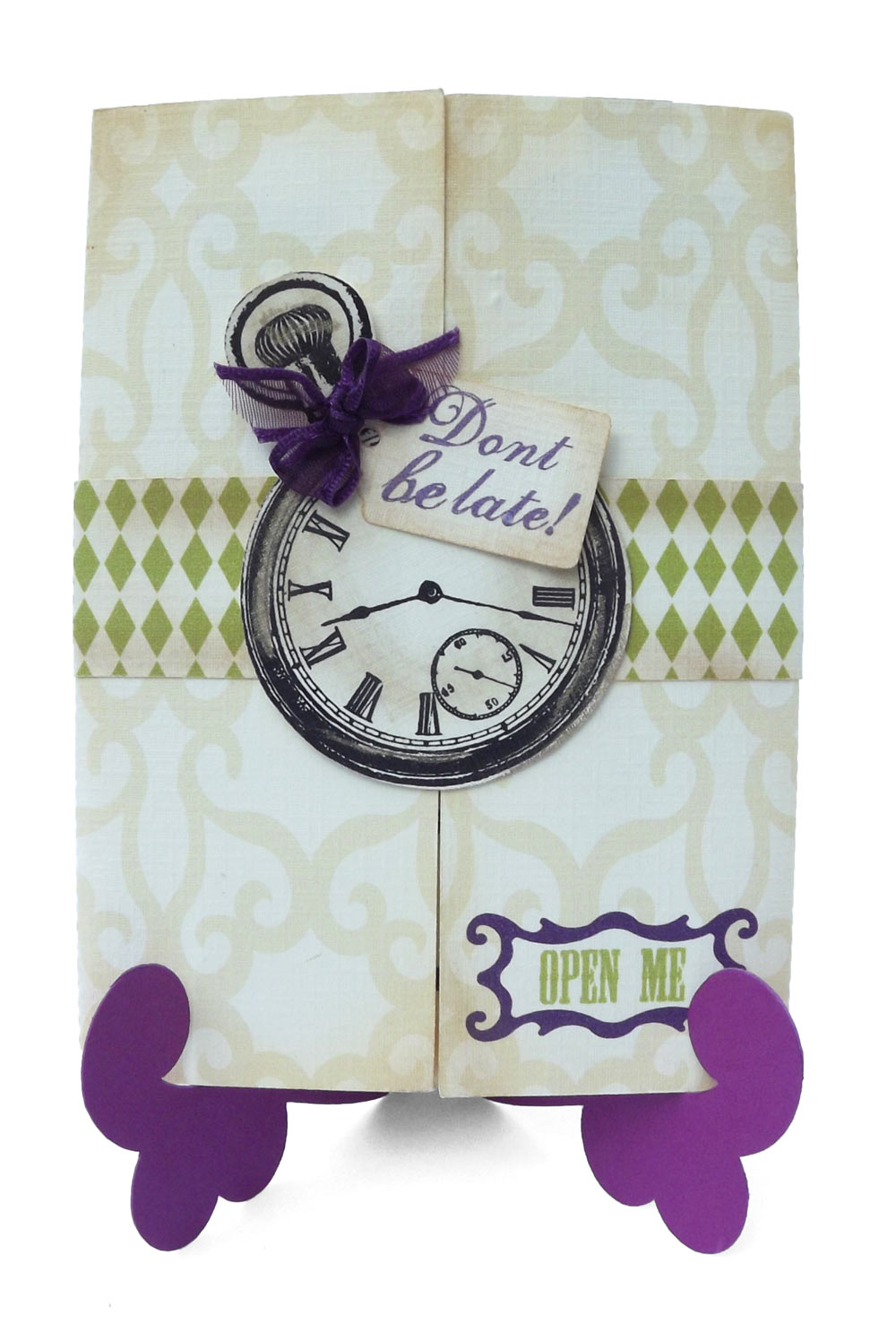 My niece just had her wedding shower this month and asked me to create an invitation for her. The shower was Mad Hatter Tea Party themed. Of course I said yes, and this is what I created for her.
I used the Panel Gate Fun Folds Card Base for the base of the card. I printed the Hearts Overlay and the Elegant Layered Frame with the words "Open Me" and "Pull Me" inside the frames onto an 8 1/2 x 11 piece of cream colored cardstock, then used the print and cut feature to cut the gate fold card out.
Then I used the Diamond Card Overlay to print the design onto the sleeve of the card. I cut it out using the print and cut feature. I found a clipart of the clock I wanted to use and print and cut it out, adding a tag and ribbon to the top of it to add dimension. I glued the clock to sleeve where the ends of the sleeve met so they would be hidden when I slid the sleeve onto my card. I really love the idea of making my own custom printed paper for my projects. It's really fun and with the new print and cut feature it's even easier!
For the left panel I used the Elixir Bottle file to recreate the bottle Alice drank out of. I cut it out of blue vellum and used real cork for the bottle stopper. I used the print and cut feature for the bottle label and the Drink Me tag.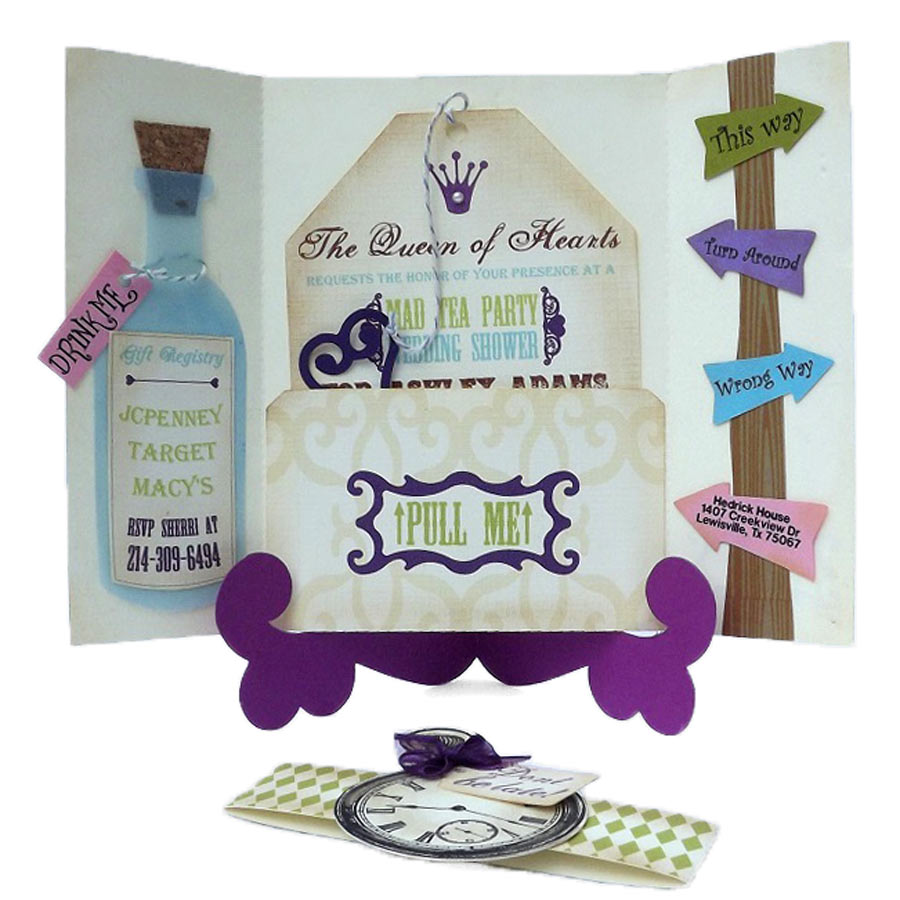 The actual invite was made by using one of the tags from the Tags Banners and Backgrounds file. I added the crown from the Poker King Title, and the Swirl Heart file as elements of interest, and of course the invitation information. Then again using the print and cut feature, I printed it all out and then cut the invite. I also attached the Vintage Heart Key to the invite with a piece of baker's twine for added dimension.
I used the Wood Grain Overlay to print the paper I need for the wooden post for the right panel of the gate fold card. I used the trunk of the Forest Tree file for the actual post. The arrows are from the Arrows file and again I used the print and cut feature to print the words onto them and then to cut them out.
My niece and all her guests loved them! I was so glad to be a part of her shower as I was unable to attend. I really gave my Pazzles a workout that week as I made 60 of these. It just hummed along and did a perfect job! There is no way I could have created this invitation without this incredible machine!
~Heidi
Supplies:
Cream Colored Cardstock
Recollections Adhesive Faux Pearls – I added one to the center of the crown.
Green/White Baker's Twine
Shear purple ribbon
Craft-T Decorating Chalks
Comments
comments