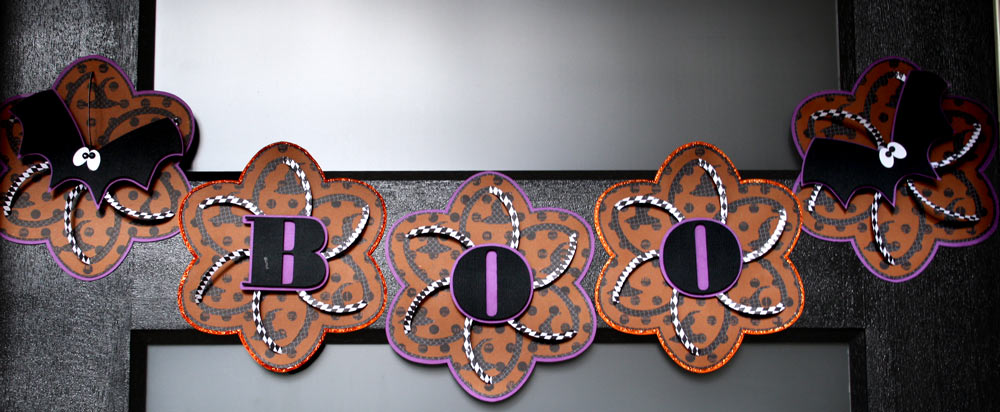 Boo!
Halloween isn't so big here in Australia, so creating a Halloween project came with both excitement and nerves!
My banner project uses the Cut and Fold Flower Medallion from the Cut and Fold Medallions Collection in the Craft Room. They look great whenever used, and I hadn't thought about using them for a banner before, but they're perfect. The file I chose had flower cut-outs, so I changed them out for witch hats to match the Halloween theme.
When using the Cut and Fold Medallions I prefer to use double sided paper so that when you fold back your cut outs, you have a contrasting paper showing. I used two sheets from Kaisercraft's 13th Hour Collection – Evening and Dusk. 'Evening' has the orange background with the black spots (top layer). The 'Dusk' sheet I used for underneath instead of plain black cardstock with the black pattern showing.
The lettering for the word BOO uses the font Bodoni Mt Black and I used the outline/contour tool in the software for the purple background for each letter. This lettering was glued to small sections of the fold back part so they stood up on the banner. I used that same technique to glue the bats onto the folds so they were three dimensional as well. The Goofy Bat file included two layers, of which I used purple for the bottom layer. I used foam dots to raise the bat off the purple background for extra dimension and used black rhinestones for their eyes.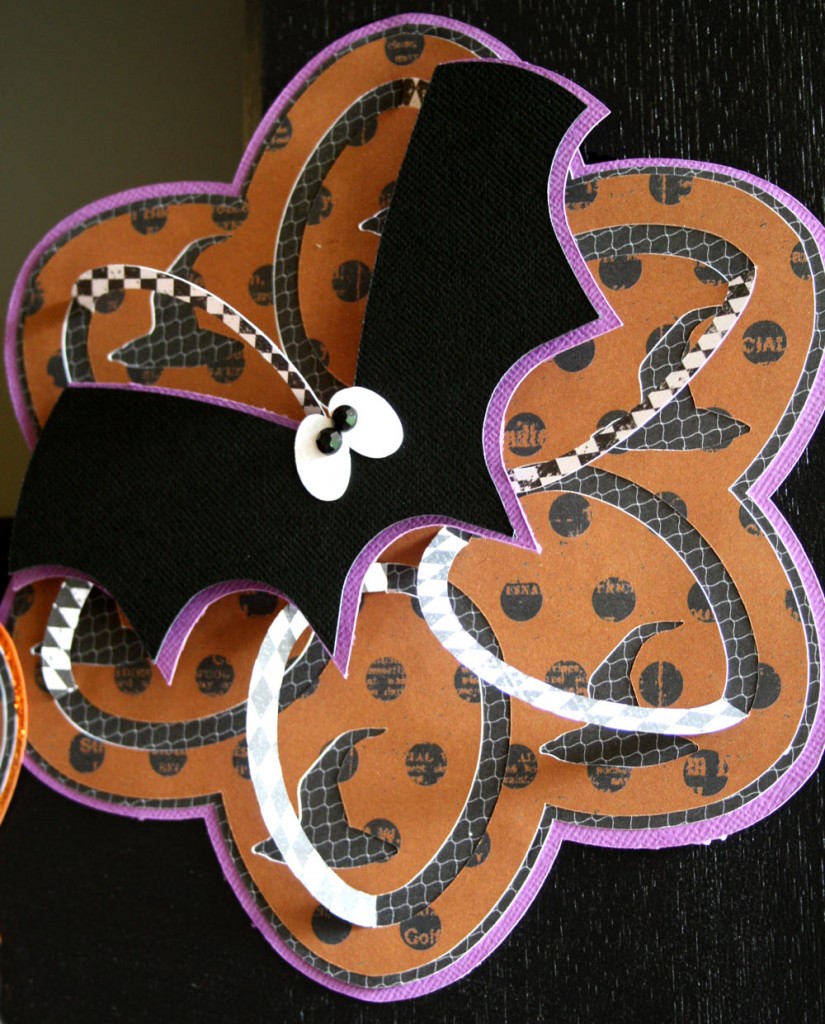 Once assembled, it didn't 'pop' enough so I made another contour outline of the base shape in alternating purple and orange cardstock. This made all the difference to the finished product as well as using glitter glue in orange for the two orange backgrounds.
I have kept these pieces separate for now, but adding ribbon for hanging is an easy addition to make.
Have fun making some great banners using the cut & fold medallion files.
~Belle
Supplies:
Kaisercraft 13th Hour (Evening, Dusk)
Cardstock
Black Rhinestones
Comments
comments