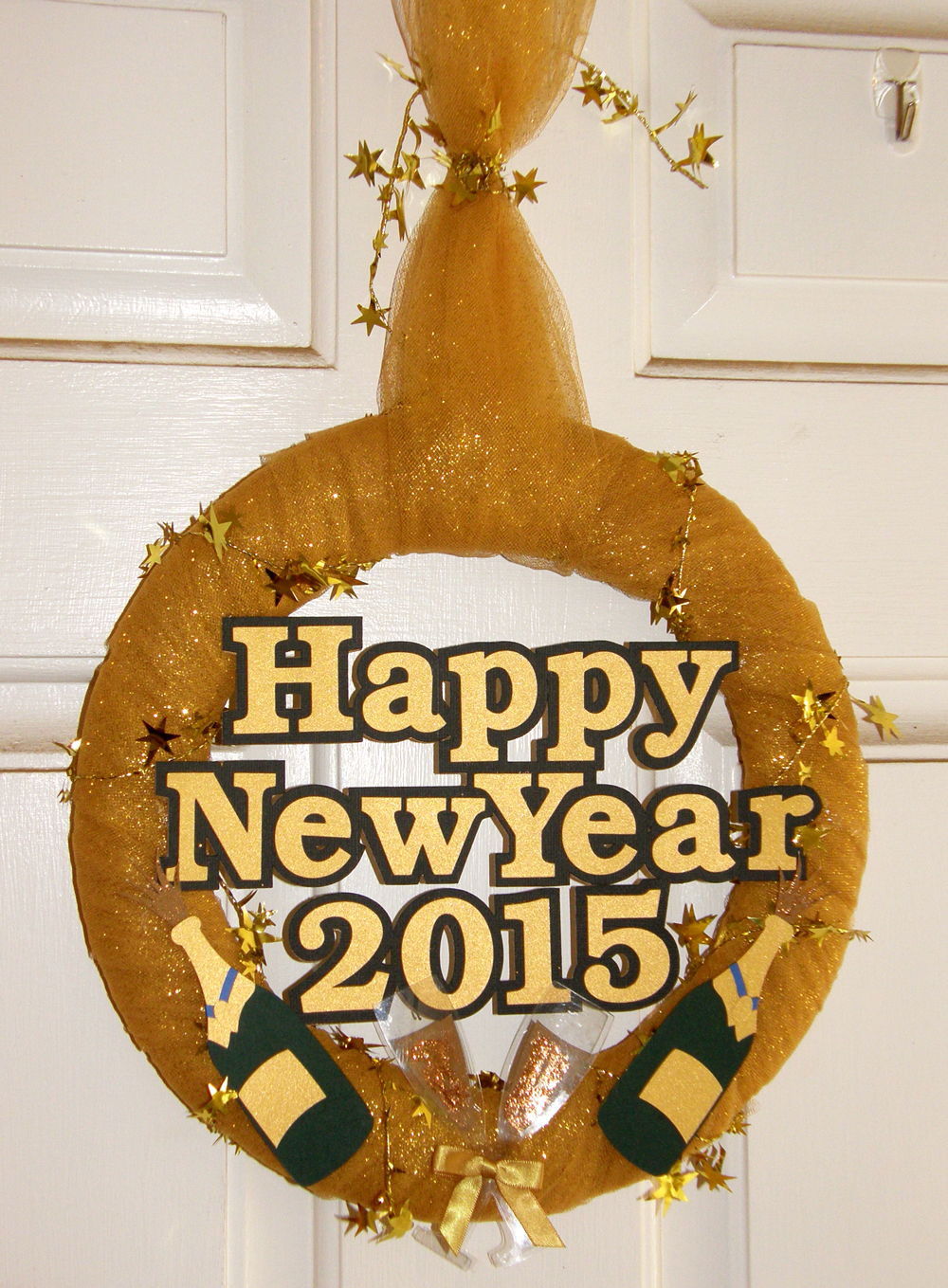 Need a great door decoration for your New Years party? You know Pazzles can help you with that. Here I cut out a wreath form out of cereal boxes with my trusty Inspiration Vue. I cut a circle inside of a circle to create a wreath form. I did cut out three of them and glued them on top of each other to give my wreath more stability. Then I started collecting stuff for my wreath.  I found I had some gold tulle and some gold star trim as well as some clear acetate. I wrapped the form in the tulle twice again to make it look fuller and then with the star garland.
I found some great files in the Pazzles Craft Room to decorate. I then wrote Happy New Year 2015 and gave it an outline in black. I used Core'dinations Gold Pearls Paper to cut out the lettering. The champagne bottles are from the Craft Room Library, New Years Bursting Bottle file and the glasses were from the 2011 file. I just used the glasses from this file and I cut them out of clear acetate. I crossed the glasses and welded them and then cut two sets, adding stickles in between them to look like champagne.
I then put everything on the wreath with hot glue and added some more tulle on top to hang it by. The year 2015 will be rung in with style.
~Marjorie
Supplies:
Core'dinations Gold Pearl Paper
Acetate
Glittery gold tulle and star garland
Hot Glue
Cereal Boxes
Comments
comments