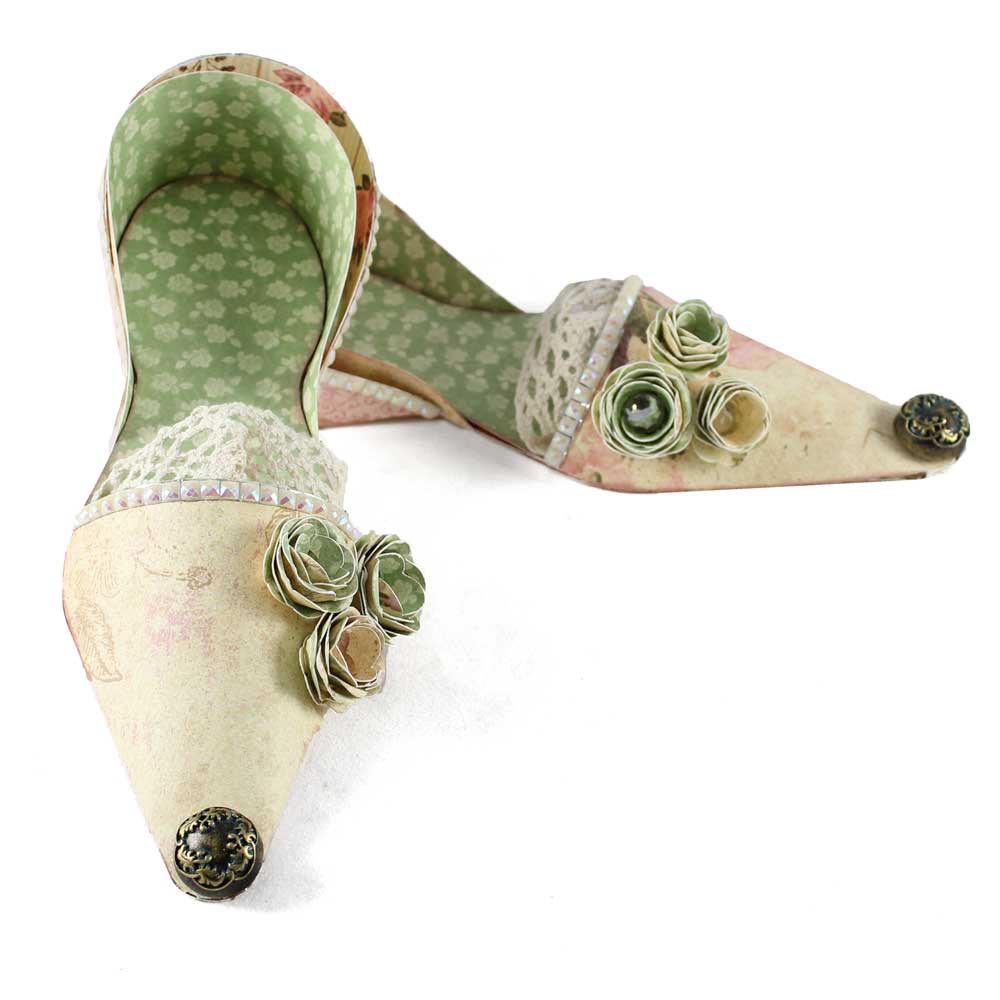 "Give a girl the right shoes and she can conquer the world." -Marilyn Monroe
A new pair of fancy shoes can indeed change your outlook on the day. While I can't slip these on my feet, they do make me happy. I created these spring fairy slippers to serve as both gift packaging and a pretty display item after the fact. Tuck a gift card, candy or other small item inside and brighten someone else's day with the just the right shoe.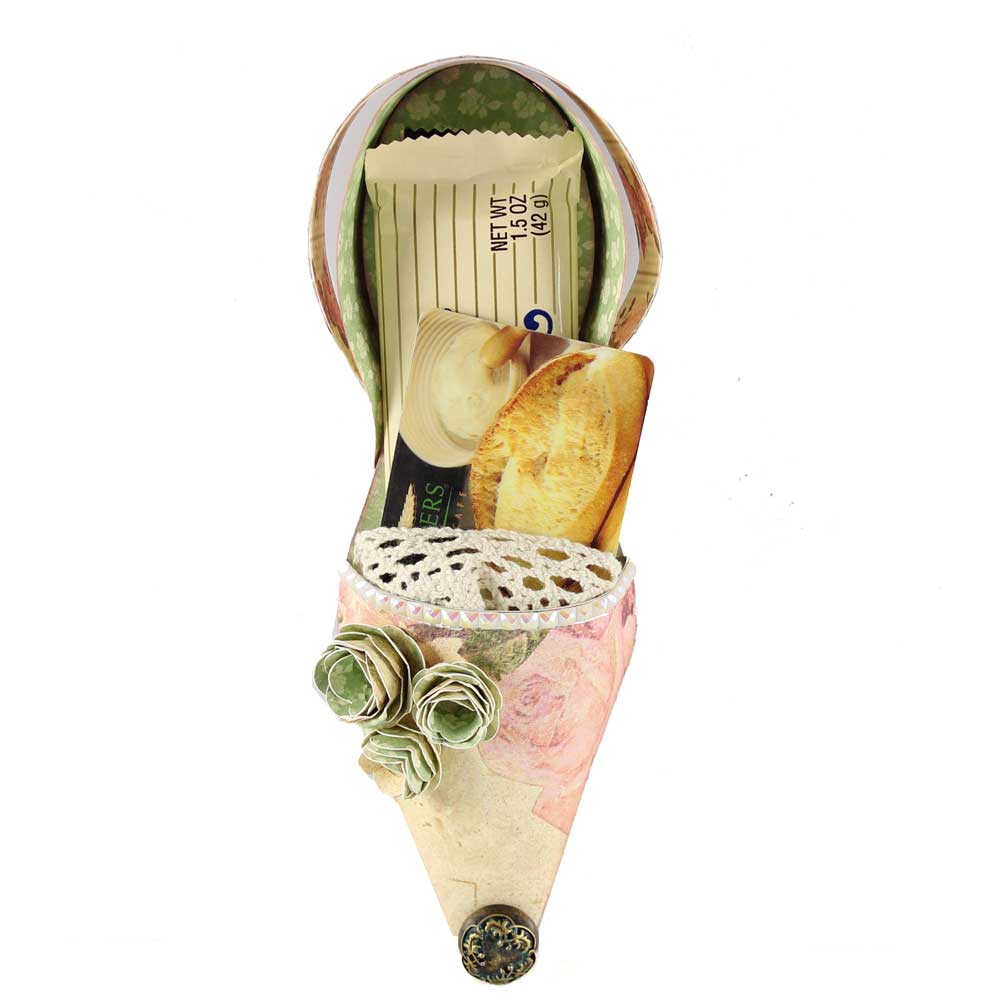 I decorated my shoe with a few of the Twirled Rose flowers from a previous project. You can grab the cutting files for the Twirled Roses here.
A Craft Room Membership is required to access additional content. Please Join Now or Login!
~Michelle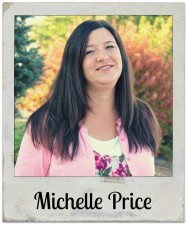 Comments
comments