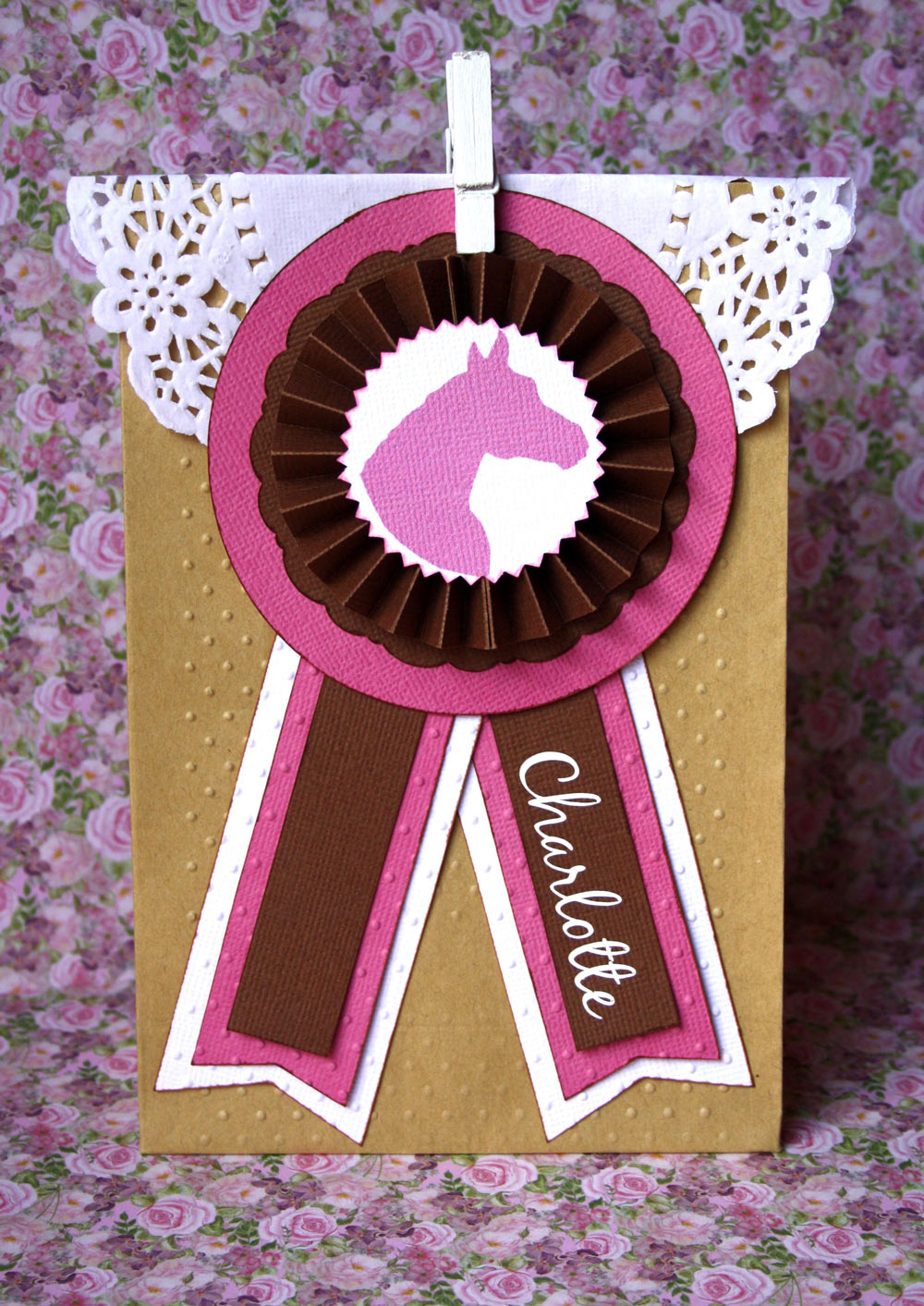 Design Team Member Belle Donaghey has taken an old project and made it new again.
Today I'm going to share with you a project I've created for my daughter's upcoming birthday that was based on a Halloween project that Michelle created some time back. The project I am using for inspiration is the Halloween Costume Party Ribbons.
I loved the idea of these party ribbons and considered using them as name tags, but then settled for making them into gift bag decorations personalised for each of her friends.
I love pink and brown used together, and I already had kraft gift bags in my stash, so the colours all worked really nicely together. I introduced some white with the paper doily and the centre medallion with the horse image on it. Using only a few colours makes this project straightforward, quick & easy. I separated the cutting files and grouped them by the colour I was planning to cut each shape in.
The rosettes are a cinch to fold and glue together and look fantastic. It adds a 3 dimensional aspect to the project and some sturdiness to the bag too. For extra texture I ran both the paper bag and the ribbons through my embossing machine. I left the brown piece flat so I could apply Charlotte's name in white vinyl on a smooth surface. (I used the font Blackjack.)
The centre medallion with the horse image was created by using the Horse file from the Craft Room Library and rotating it slightly to get the angle I wanted. I changed the colour to suit my theme and did a print and cut.
I have attached the bottom ribbons to the bag directly and the top part is attached directly to the doily and fastened with a mini peg. When the peg is released the entire top section comes off. Now you have a decorated bag in a fun theme ready to be filled with either food treats or non-edible gifts.
This file can be adapted for any theme at all, and makes great name tags, award badges, or could even be multiplied to be used as a banner.
~Belle
Comments
comments