Whether it's for a friend at work, a neighbor, or a family member you know and love dearly, the Twelve Gifts of Christmas are sure to help with your gift giving this holiday season. These twelve projects dedicated to the wonderful tradition of holiday gift-giving are bound to be a fun and exciting part of this holiday season. Beginning November 20th and ending December 8th, this exciting countdown is full of holiday cheer and Christmas spirit.  
Be sure and join Klo in the classroom for step by step instruction in assembling this project on December 2, 2105 at 7pm central time.
From the whole crew here at Pazzles, have a very merry Christmas and a wonderful Holiday season!
About 5-6 years ago, a friend gave me some of these tile coasters and I have absolutely loved them and used them every day.   I realized what a useful and wonderful gift this was, but it is also cost effective and a great option for a quick gift to have ready, just in case you get to a gathering and realize you need a gift.  Personally, I'm going to put together about 3-4 sets of these and keep them in my car this season all wrapped and ready, so I have a back-up gift, if needed.
Not all tiles are created equally.  For this project, I chose a tile that is more porous than the smooth looking tiles.  This type of tile does not require a lot of prep work to make it ready for paint.  Just wipe off the tile with a damp cloth and allow to dry, then put on your base color of paint.   I recommend sitting the tiles on wax paper or a non-stick type material so that you don't end up with little pieces of paper stuck to the base.  After allowing the first coat of paint to dry completely (12-24 hours), then take your vinyl and put it on top of the coaster, creating a mask and paint.  Let the paint dry for 10-15 minutes and then remove the vinyl.  You don't want to let the paint completely dry or you may end up pulling off some of the paint with the vinyl.  After the paint has dried, paint it with modge podge.  You may want to do 2 coats, just make sure it is nice and covered.
Keep in mind, that with the porous type tiles, you will have somewhat of a distressed look, which I love.  If you want to create more crisp clean lines, you will need to get a smoother tile.  This will require a few more steps to make sure the paint stays on the tile.  You will want to lightly sand the tile and then clean off the excess dust.  Then, you will need to put a primer on the tile.  After the primer is dry, follow the steps above.
If you would like, you can also add felt or cork board to the bottom of the tile so that it does not scratch.  For my porous ones, I have never had any scratching, even without felt or cork board, but it might be a great idea to add to ones you are doing as gifts.
You could also create a larger size tile and create a trivet to use on the table with serving dishes that are warm.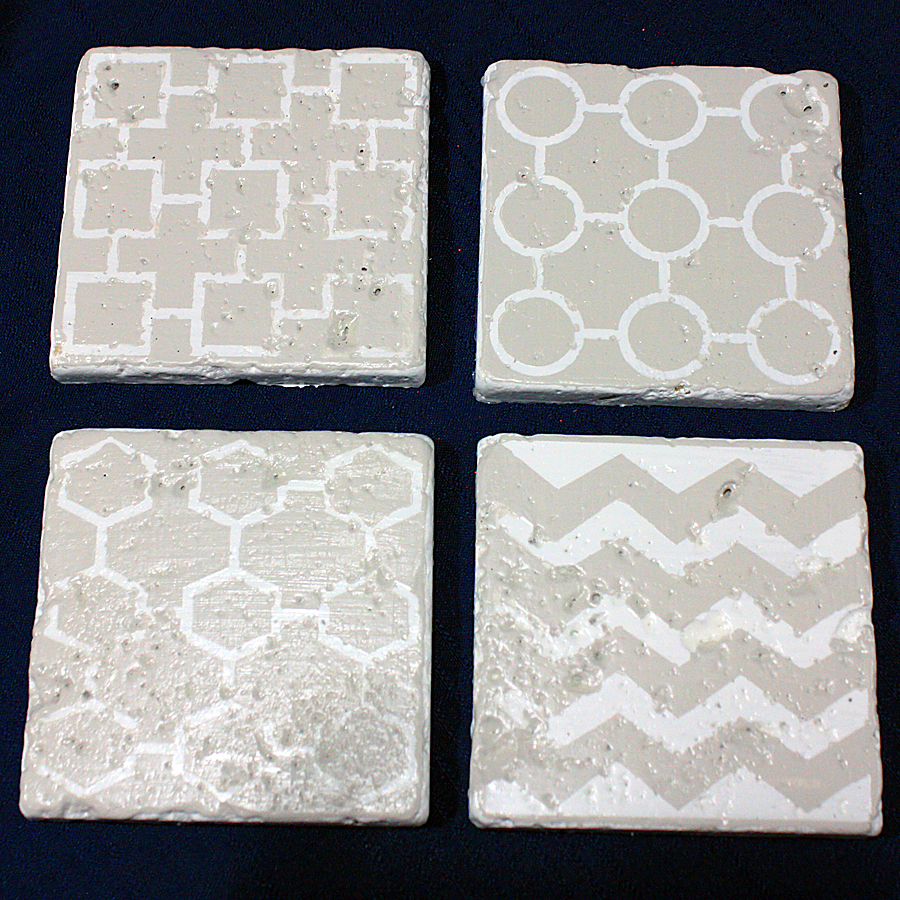 A Craft Room Membership is required to access additional content. Please Join Now or Login!
Have fun and enjoy creating your coasters.
~Klo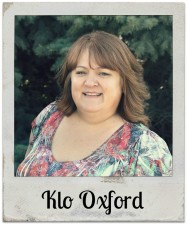 Comments
comments