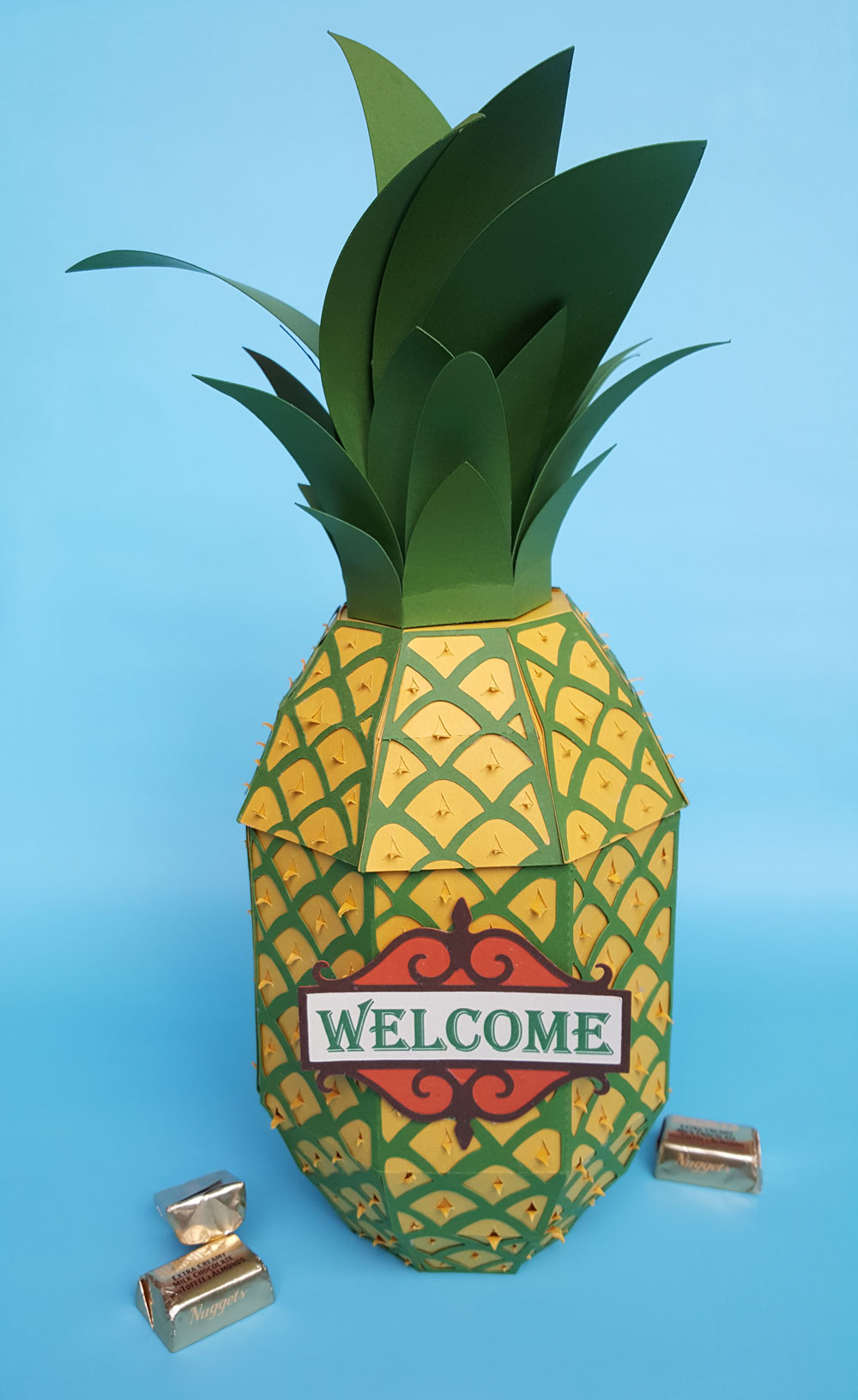 The pineapple is the national symbol of hospitality. It started way back in Columbus's Day. He discovered the fruit and brought it back to the states, but farmers couldn't figure out a way to make it grow outside its normal environment. The fruit quickly became an expensive commodity as it was not easy to ship without spoiling. Only honored and distinguished guests were gifted the extremely expensive whole pineapples and mostly by royalty. Even though today the pineapple is readily available, it still remains a symbol of welcome.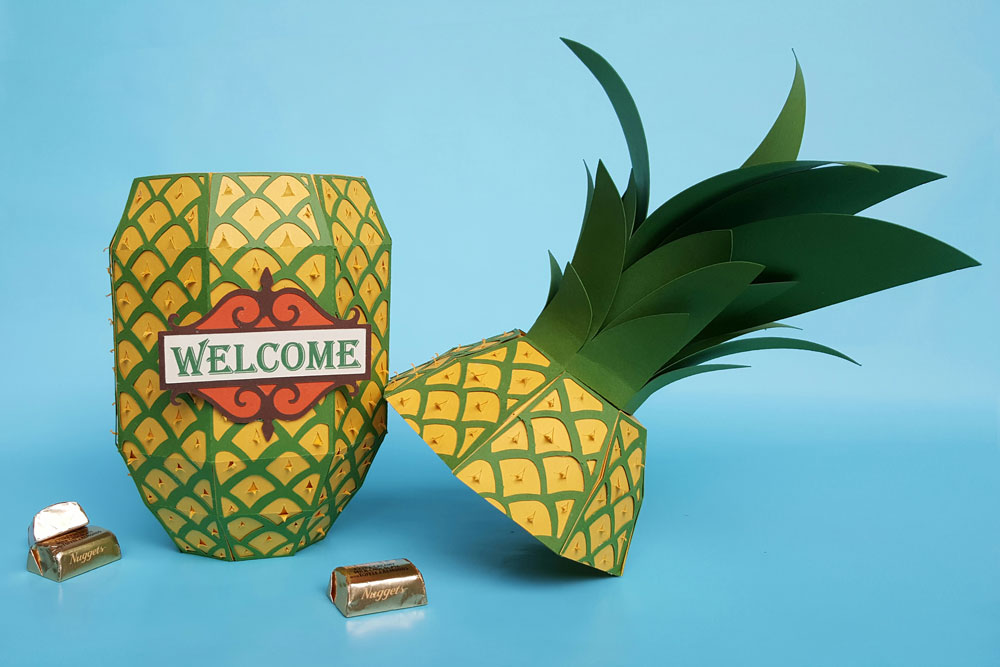 We recently had a new neighbor move in across the street and that is what led me to think about making a pineapple box. I wanted to welcome them to the neighborhood, but not go empty handed. So I created this pineapple box and filled it with treats and gave it to them. They were delighted. It was a fun gift to give. I tried to make mine look realistic, but you could fun it up by making it with florescent colors (think pink and lime green) or even use a geometric patterned paper and leave off the overlay.  The file is scaled to a real pineapple, but you could reduce it and make table favors for a luau, or enlarge it and use it for a centerpiece. It could be made more elegant by using a shimmering gold paper or using all one color for the entire pineapple. The sky is the limit when you are using your Pazzles Vue. I love the versatility the Vue gives to all the files in the library!

A Craft Room Membership is required to access additional content. Please Join Now or Login!

~Heidi

Supplies:

Recollections cardstock (yellow, green)
Aleene's Quick Dry Tacky Glue
Glue stick for overlays

Note: I also used the Pick Tool and the Spatula Tool. They made the job of assembling this project a whole lot easier! I used the Spatula tool to remove the cut pieces from the mat, as some of them are delicate. The pick tool is perfect for punching out the triangles on the overlay pieces.
Comments
comments