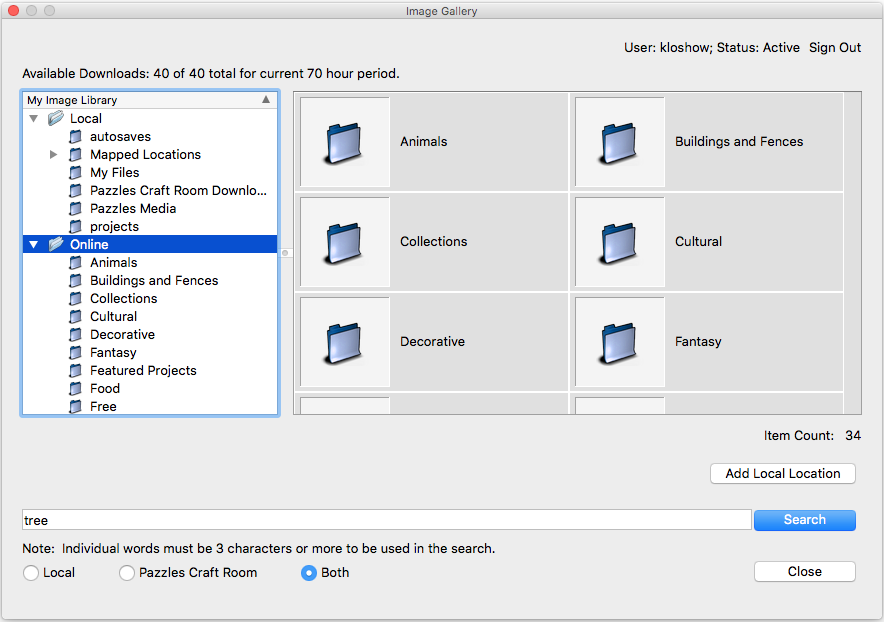 One of the things I hear every year as people are making New Year's Resolutions is, "I want to get more organized."  One of the places that your InVue software can help you with is the organization of cutting files.  One of my favorite features in the InVue software is the Image Gallery.
Here is a list of some of my favorite features:
When downloading the cutting files from the online library, it automatically organizes them.
If I have downloaded cutting files from other sites, I can create a Mapped Location to have them show up in my Image Gallery
I love being able to search both my computer and the Pazzles Craft Room library from inside the software for cutting files
This is just a short list of some of the great options in the Image Gallery.  I you have not watched the videos that show you each feature in the Image Gallery.  Be sure and take the time to do that.  Here is a link to the Image Gallery Videos.
If you take just a few minutes to watch the videos about the Image Gallery, it will save you so much time and help you to keep your cutting files organized.
Comments
comments