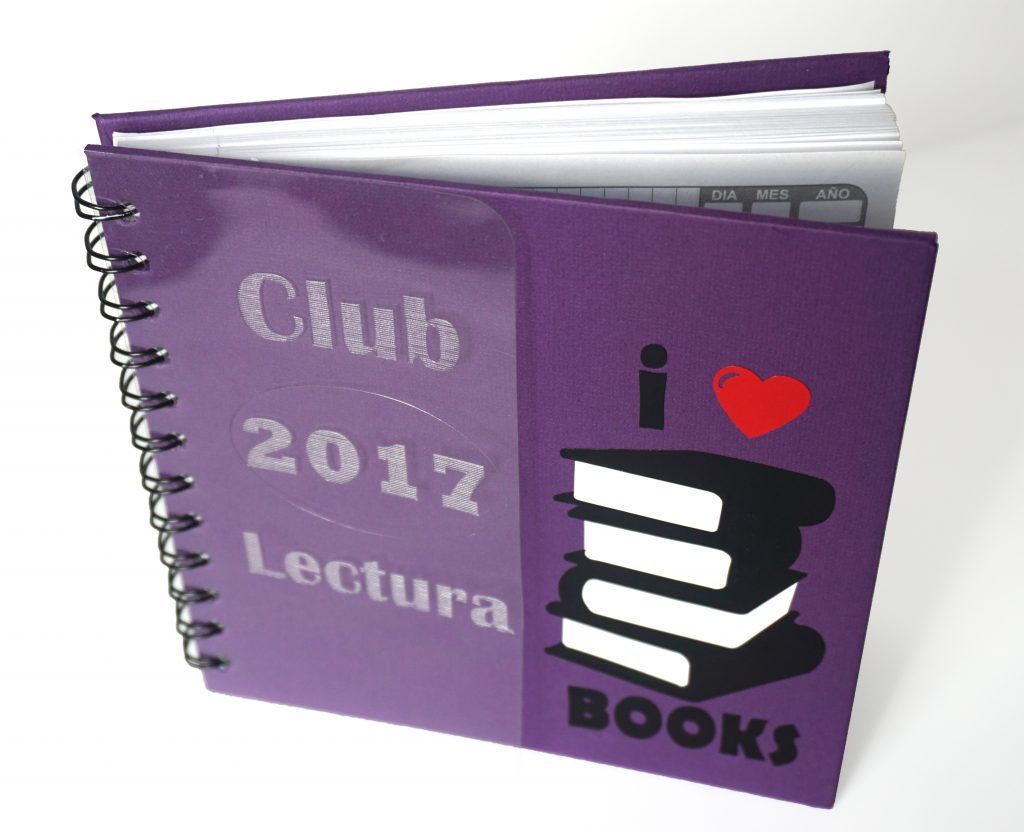 Belong to a book club? Make a notebook to keep record of the books and write down notes about the characters, author, quotes or everything you consider interesting. This idea can be used also with the planners and you can make monthly or section separator using this technique on acetate or metallic paper.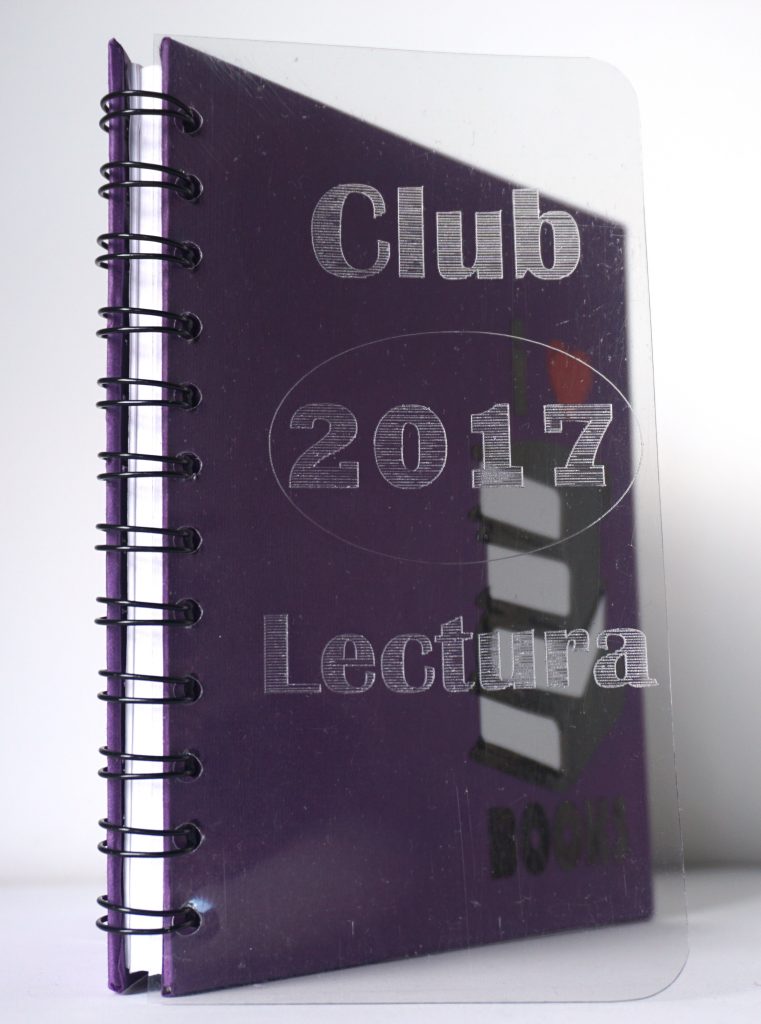 I used the Pazzles Engraving tool to engrave on acetate. Using the InVue Software I wrote the text "Reader´s Club and the year-2017 inside an oval on the acetate.
For the front cover I decide to use vinyl because is more resistant than paper. At the Pazzles Craft Room Library I found some images that I mixed.
Images
Stack of books
I love books
Materials
Old Notebook
Acetate sheet
Glue
Red, black and white Vinyl
Paper sheet
–—————
Bienvenido 2017!!!! Cada año que inicia tenemos metas que nos proponemos cumplir. Al iniciar el 2016 una de mis metas fue leer más y lo cumplí. Con un grupo de amigas conformamos un Club de Lectura y estuvimos muy juiciosas y leímos un libro por mes. Fue muy gratificante cumplir una de las metas con las que inicié el 2016. Así que para el 2017 nuestra meta es seguir con nuestro club donde nos reunimos una vez al mes para discutir el libro que hemos leído. Así que decidí alterar una agenda que me habían regalado hace un tiempo, para allí llevar el registro de los libros leídos, y las anotaciones que me parezcan interesantes sobre los personajes, citas, autor, o temas que crea importante averiguar.
Para este mes mi tarea era utilizar la herramienta de grabado de Pazzles. Aunque hay varios materiales que se pueden utilizar como acrílico, palitos de paleta, cd´s entre otros, me decidí por utilizar un pedazo de acetato de los que se utilizan para hacer empaques que es un poco mas grueso que el de las transparencias. En el acetato coloque el texto Club Lectura y el año 2017 en un ovalo usando la Pazzles Engraving Tool.
Para decorar las tapas utilice vinilo que es mas resistente que el papel. De la librería de Pazzles Craft Room me gustaron dos imágenes, las cuales mezcle.
El resultado me ha gustado mucho, además es un proyecto rápido y fácil.
Esta idea se puede utilizar para los planeadores que para esta época del año están de moda pues iniciamos muchos proyectos. Por supuesto que el planeador lo pueden elaborar usando su maquina Pazzles, a su gusto. Se pueden hacer los separadores mensuales o de cada sección que decida incluir, usando acetato o papel metálico.
Imágenes
Stack of books
I love books
Comments
comments