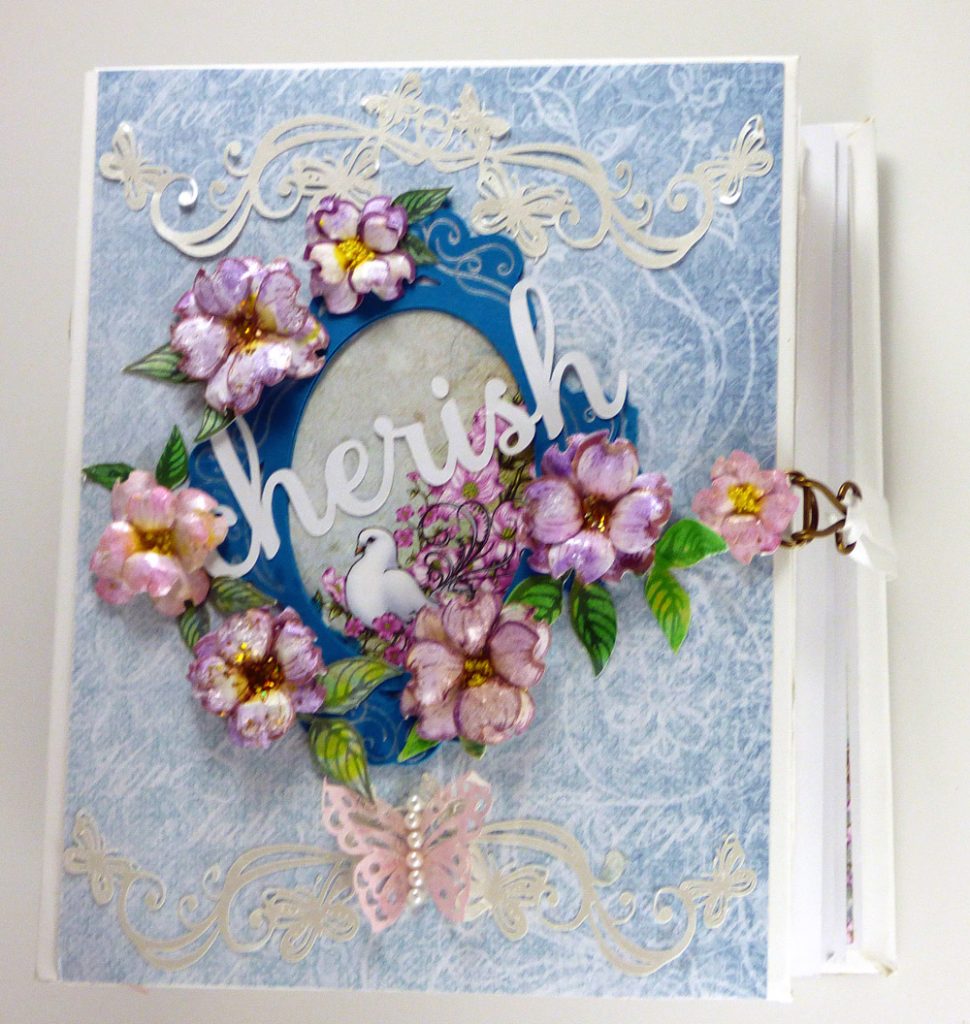 I get inspiration for cutting projects from many different sources such as walking through craft and hobby stores, watching craft shows online, viewing crafting videos, looking at photos on Pinterest, etc. I love getting ideas from different sources and modifying them to work with my Pazzles Vue cutter to get exactly what I need for a special project.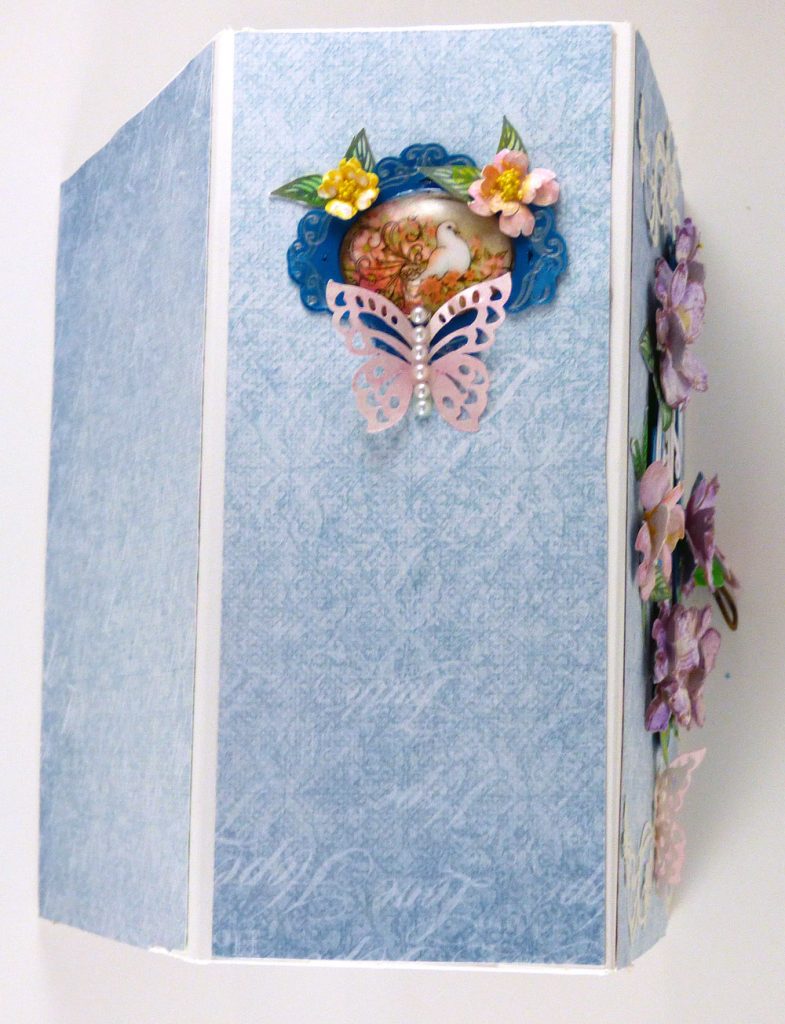 For example, I was recently inspired by looking through photos and videos of  Flip Fold Albums with interactive pages, fold outs and pockets by Shellie Geigle at J&S Hobbies and Crafts, and Emma Lou Beechy at Heartfelt Creations as I was working on a very special heritage album for my mother's 81st birthday. But instead of using dies, punches, purchased flip fold inserts, and hand scoring and cutting, I decided to create my own album, dimensional flip fold inserts, corners, pocket and card toppers, etc. using my Pazzles Vue cutter to do the cutting and scoring, and adding embellishments available from the Pazzles Craft Room.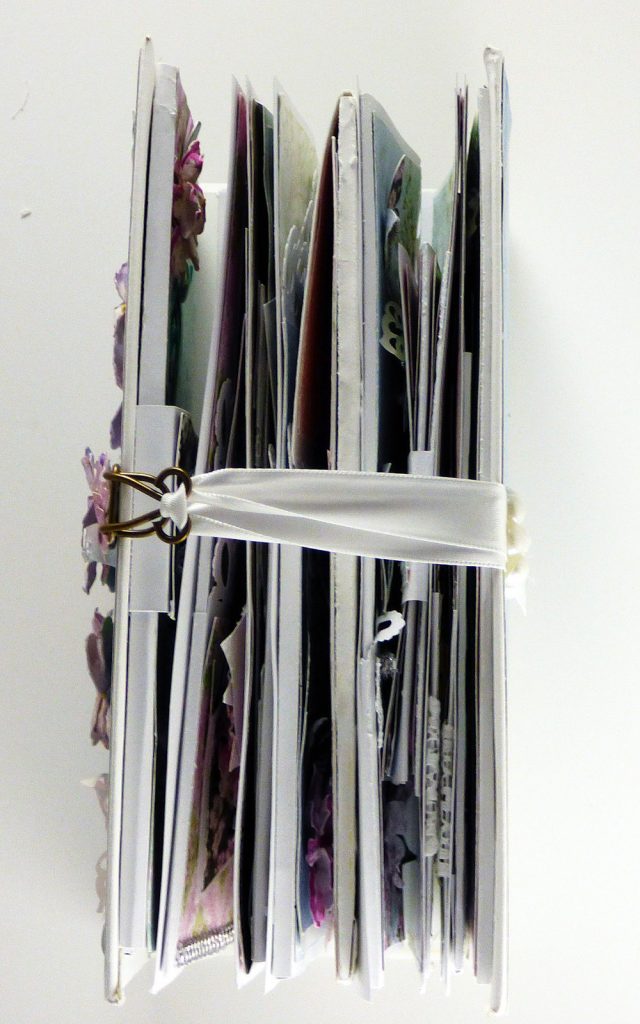 The nice thing about using my cutter software for this project is that I can use all of the pieces for this project again and again for additional special gift projects. My 7" x 8.5"x 3.75" Flip Fold Album contains fourteen 6.25" x 8.25" pages,  seven of which include Interactive Flip Fold Inserts, and plenty of pockets, corners, borders, butterflies, photo mats, tags, journaling blocks, and twenty embellished 3-D flowers of various sizes and colors.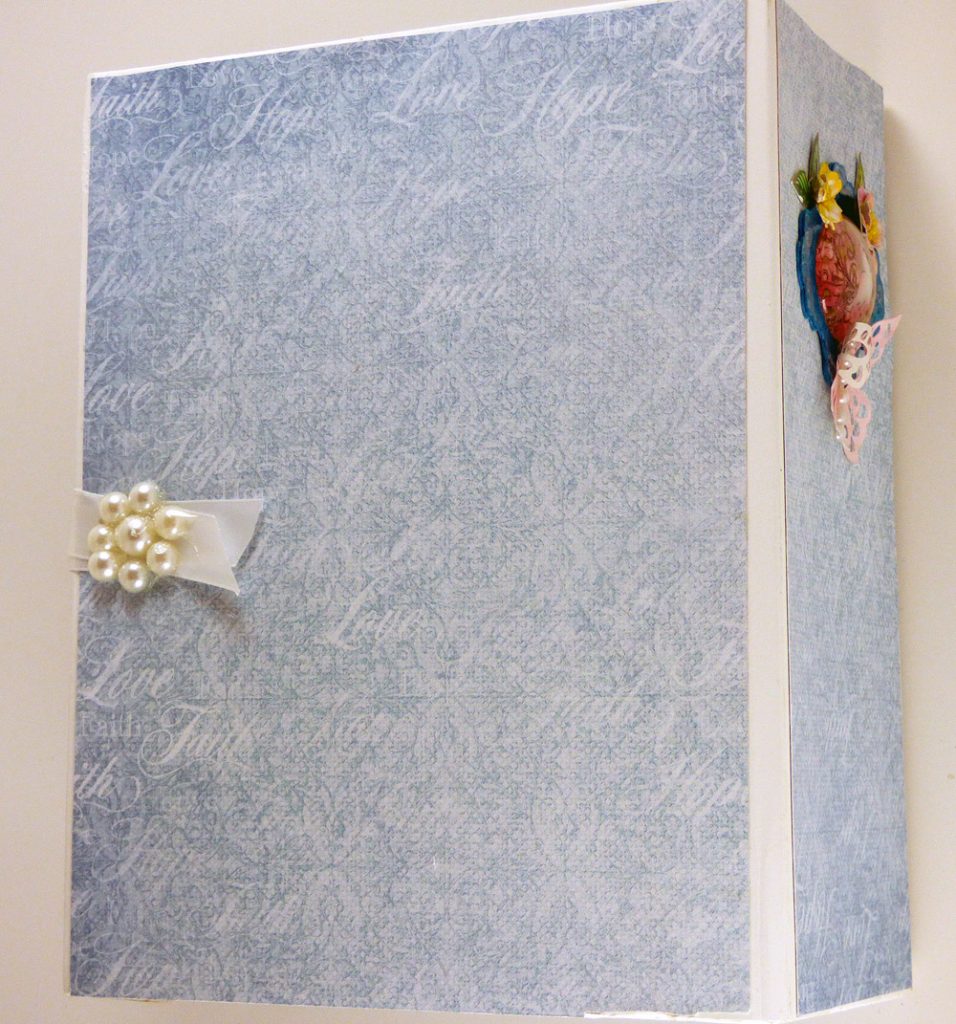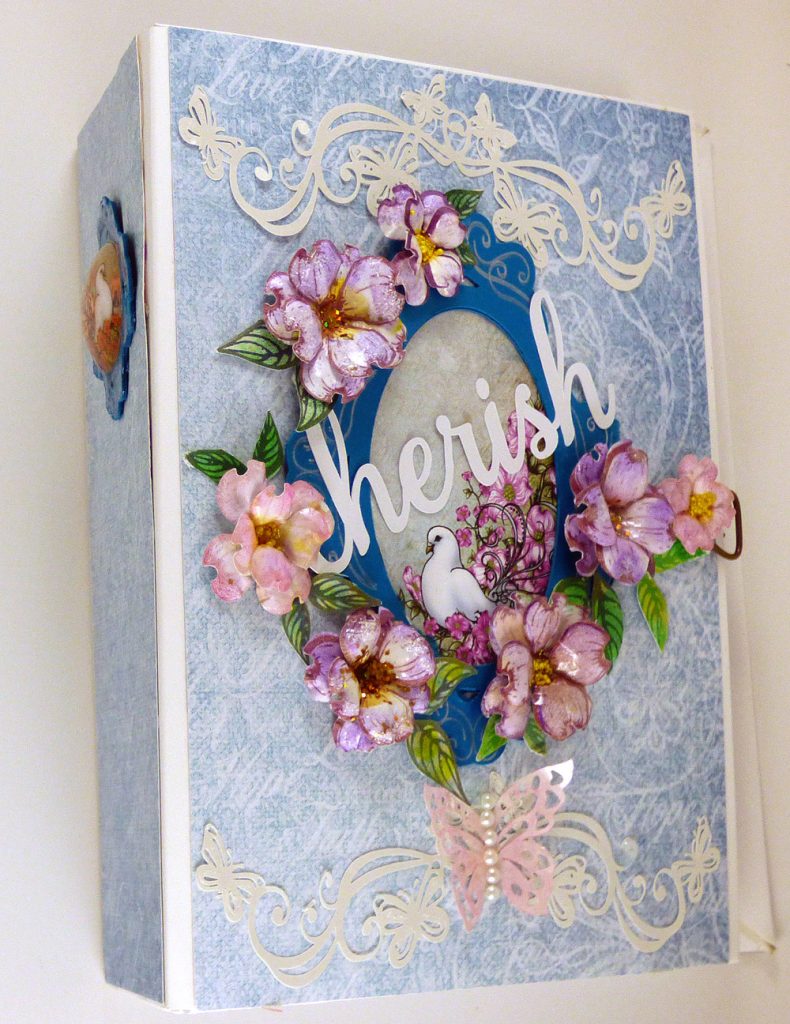 Supplies:
Heartfelt Creations Flowering Dogwood Paper Pack, 24 pages
Heartfelt Creations Flowering Dogwood Cling Stamp and Die Set
Create in advance, twenty 3D flowers of various sized and colors (shaped, and embellished with Shimmer Spray, Glossy Accents, Diamond and Pearl Stickles, Prills, and chunky glitter). You may use decorative paper of your choosing.
Note: Flower and leaf cuttings files are included in the cutting files for this project. However, I used the Heartfelt Creations Flowering Dogwood Cling Stamp Set to create my flowers and leaves. See the Heartfelt Creations video tutorial, How to Create Flowering Dogwoods and Stamens.  See also my printable tutorial, Stamp N Cut using Pazzles InVue Software
to learn how I stamped my flowers and leaves, scanned them, imported into the InVue software, and cut them using the Print and Cut technique with my Pazzles Vue cutter.
Tools
Heavy Duty Electronic Cutter (I used the Pazzles Vue)
Cutter Software (I used Pazzles InVue Software)
Sticky Cutting Mat (I used the Pazzles black and white Print and Cut Mat.)
New cutting blade (I used a standard Pazzles blade in the blade holder.)
Engraving Tool (I used the Pazzles Engraving Tool for all score lines. A shallow blade may be used.)
Pen Holder (I used the Pazzles Pen Holder)
Pen Spacing Tool (I used the Pazzles Pen Tool Spacer.)
Pazzles Inspiration Tool Kit (I used the Scraper, Craft Knife, Pick tool, Bone Folder, Ruler, and  Tweezers throughout this project.)
Heartfelt Creations Flowering Dogwood Cling Stamp Set
Supplies
For Cover Pieces:
For Flowers:
Comments
comments