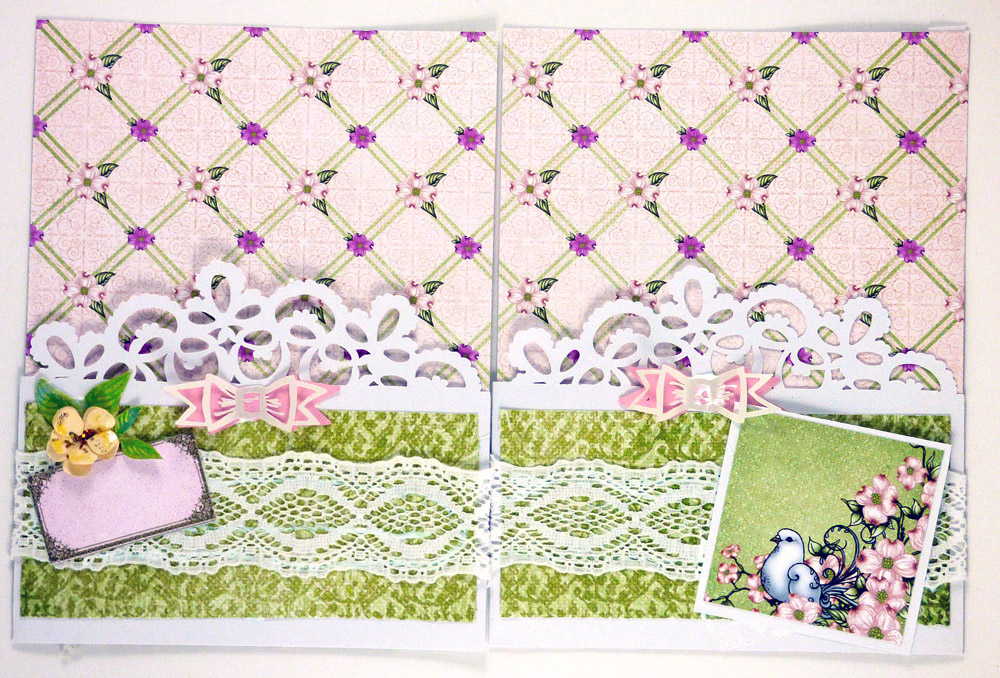 While these lovely pages were designed as interactive Flip Fold Album page inserts, each one could function very easily as card toppers or card inserts. The pages measure 6" x 8", but the cutting files may be resized to fit other projects. They all feature pockets for holding multiple photo mats, photos, tags, journaling, notes, etc.
Supplies:
Heartfelt Creations Flowering Dogwood Paper Pack, 24 pages or you may use decorative paper of your choosing.
Five 3D flowers , 9 leaves sets that you created in advance, of various sized and colors (shaped, and embellished with Shimmer Spray, Glossy Accents, Diamond and Pearl Stickles, Prills, and chunky glitter).
Note: Flower and leaf cuttings files are included in the cutting files for this project. However, I used the Heartfelt Creations Flowering Dogwood Cling Stamp and Die Set to create my flowers and leaves. See the Heartfelt Creations video tutorial, How to Create Flowering Dogwoods and Stamens.  See also my printable tutorial, Stamp N Cut using Pazzles InVue Software
to learn how I stamped my flowers and leaves, scanned them, imported into the InVue software, and cut them using the Print and Cut technique with my Pazzles Vue cutter.
Tools
Electronic Cutter (I used the Pazzles Vue)
Cutter Software (I used Pazzles InVue Software)
Cutting Mat (I used the Pazzles black and white Print and Cut Mat.)
Cutting blade (I used a standard Pazzles blade in the blade holder.)
Engraving Tool (I used the Pazzles Engraving Tool for all score lines. A shallow blade may be used.)
Pazzles InspirationTool Kit (I used the Scraper, Craft Knife, Pick tool, Bone Folder, Ruler, and  Tweezers throughout this project.)
Supplies
For Cover Pieces:
Comments
comments