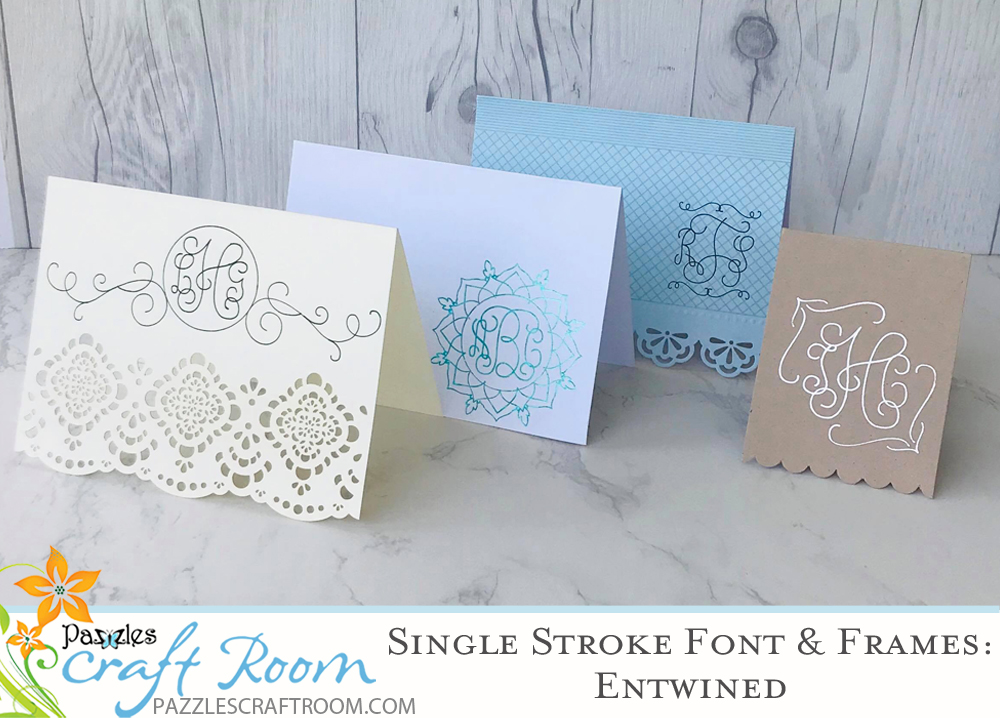 I have a couple monogram fonts in my regular font collection and use them often when crafting with vinyl and cardstock. Now that I'm making single line fonts, it's only fitting to have a great option on hand in a single line style for cardmaking and other paper crafts.
Introducing SLF Entwine – the first monogram font I've created, available only at Pazzles. These monograms are gorgeous when used with pen tools, and they pop when using the new and HOTTT foil quilling tool by We R Memory Keepers. Embossing, engraving and etching are other ways you can add unique touches to your handmade items using single line monogram lettering.
I used a gel pen for the black examples; I frequently use ball point pens of all varieties as well. Experiment to find what you like best! For the green and silver examples, I used the foil quilling technique.
This monogram font is designed to be used in a three-letter format: a monogram with lowercase, Uppercase, and lowercase letters. Customarily, the first name initial is on the left (lowercase); the last name initial is in the center (Uppercase), and the middle name initial is on the right (lowercase). For married or engaged couples, you would use the last name initial in the center, with the groom's first name initial on the left and the bride's first name initial on the right.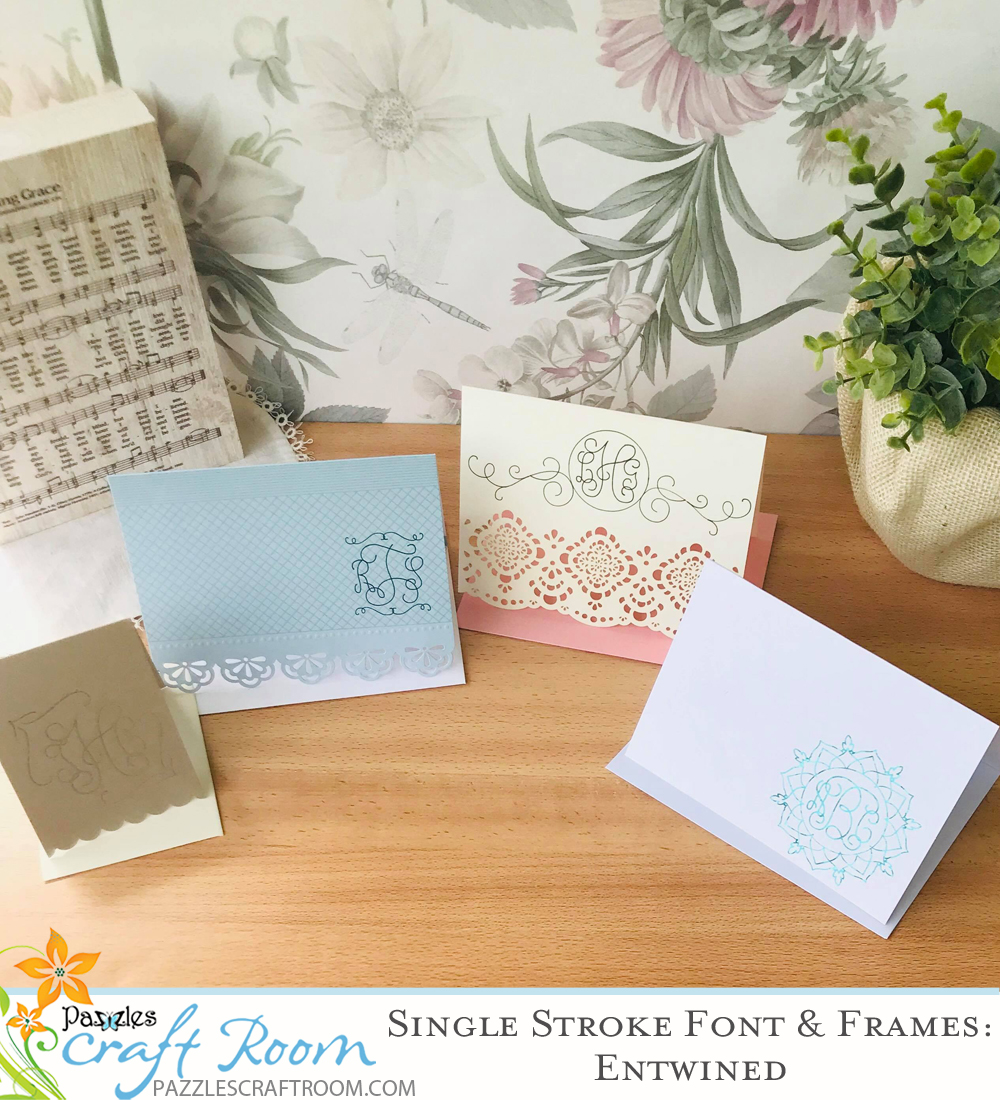 Gift items for weddings and other special occasions are made even more meaningful when they are accompanied by a monogrammed card. Bride and groom initials can be used on place cards for weddings, thank you cards, and other stationery items. You can add a monogram to your personal business or calling cards as a tasteful touch that will really stand out and be remembered.
Whatever your crafting niche is, if you have a Pazzles Vue or other personal craft cutter, it's nice to have a go-to monogram on hand for those times when you need to make a lasting impression. Friends and family will rave over your one-of-a-kind personalized creations and ask, "How did you do that?"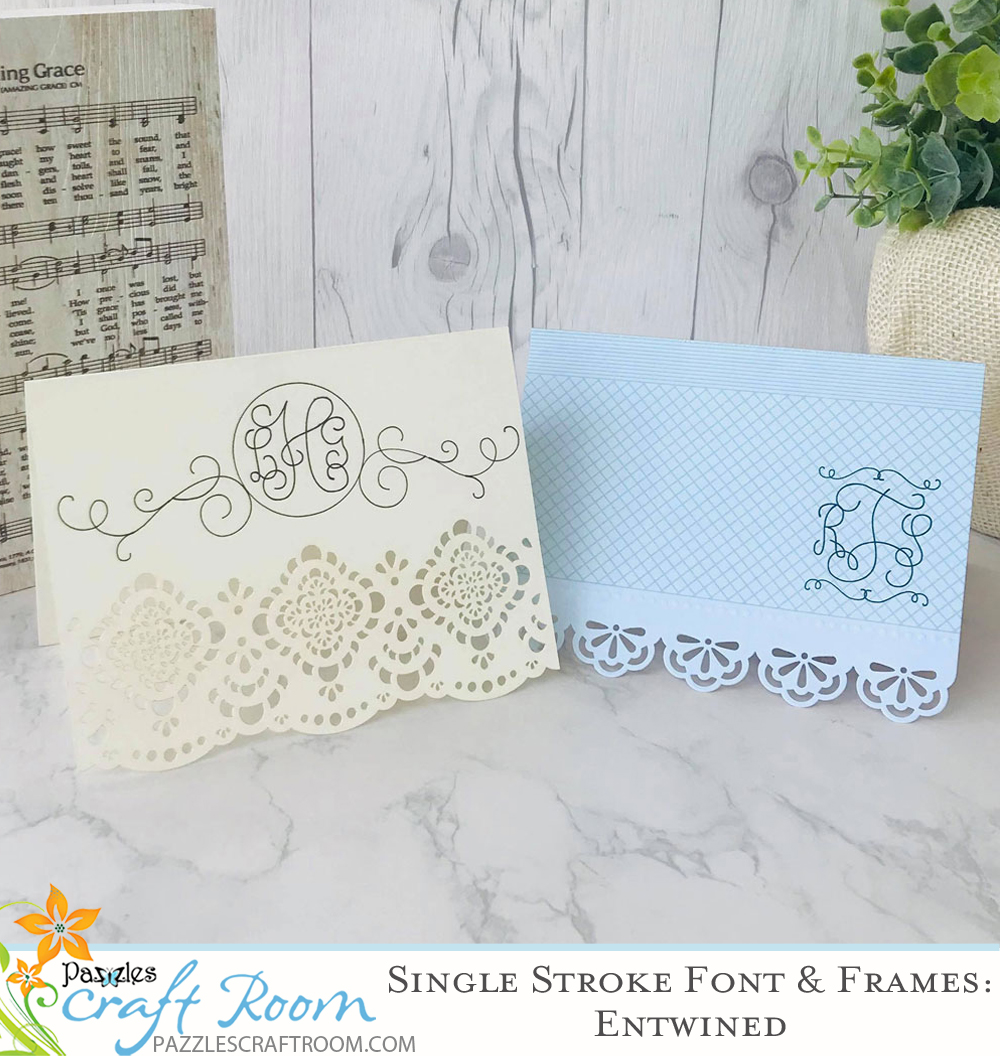 SPECIAL NOTES ABOUT VINE TYPE MONOGRAM FONTS: 
This font is not for typing regular words. These letters overlap (you won't need to move the letters over). If you tried to type a regular word in this font, the letters would be too close to be legible:
Included Characters:
This font has lowercase and uppercase letters only. It does not have any numbers or punctuation.
Coordinating Frames to Set off Your Monograms
There is also a separate companion font that includes the complimenting frames.
This monogram font has twenty companion single-line frames in a range of designs for any occasion. I've made sure to include options for a range of design areas, from compact and simple to long and elegant. There's really something for everyone! And because I get so much great feedback from my mandala designs, I've included one here for you to enjoy.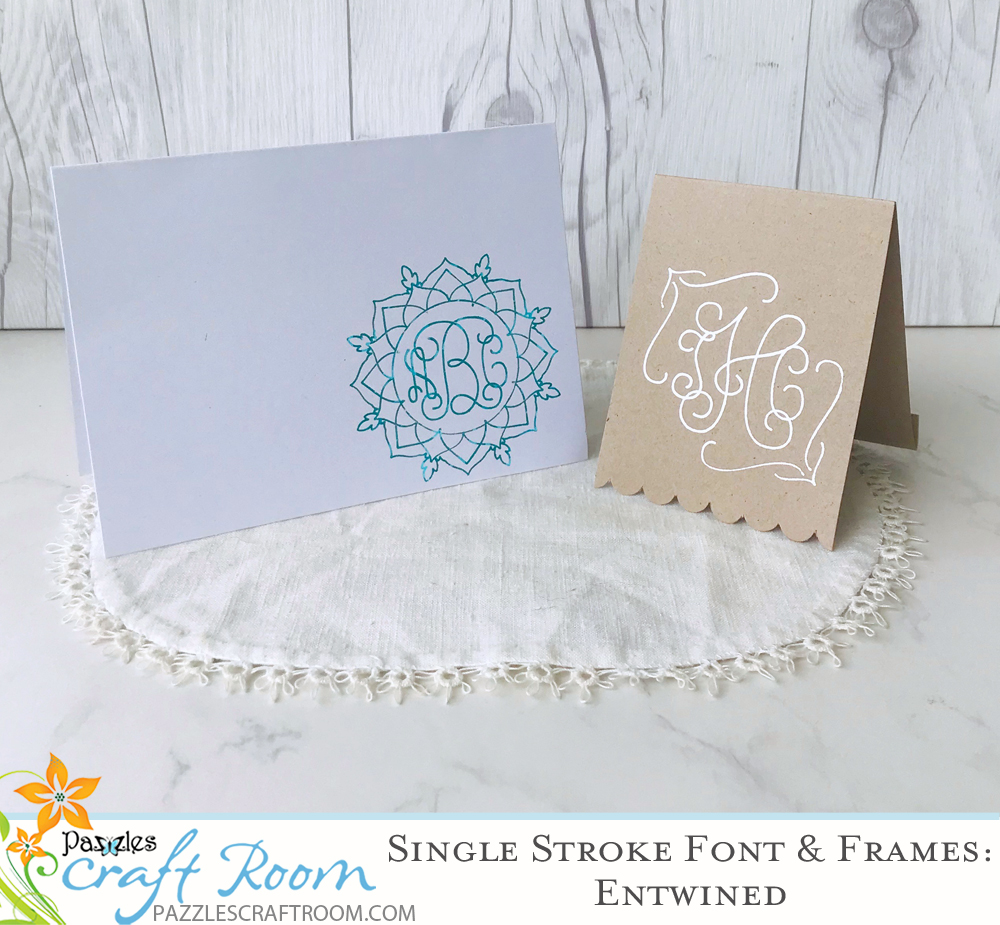 This font comes in the following formats:True Type Format (.ttf) for use in most cutter programs; and Open Path Format (.opf) for use in Pazzles InVue, Make the Cut, and Sure Cuts a Lot programs.
These Monogram Frames have also been put into a Collection within the Pazzles Craft Room to give you easy access, if needed.
Products referenced in this blog post:
We R Memory Keepers Foil Quill
Pazzles Pen Tool
Gel Pens – Any; honorable mention: Uniball Signo brand.  Find a 3-Pack (White, Black, Silver) at this link.
I hope you enjoy using these as much as I enjoyed creating them!
Leslie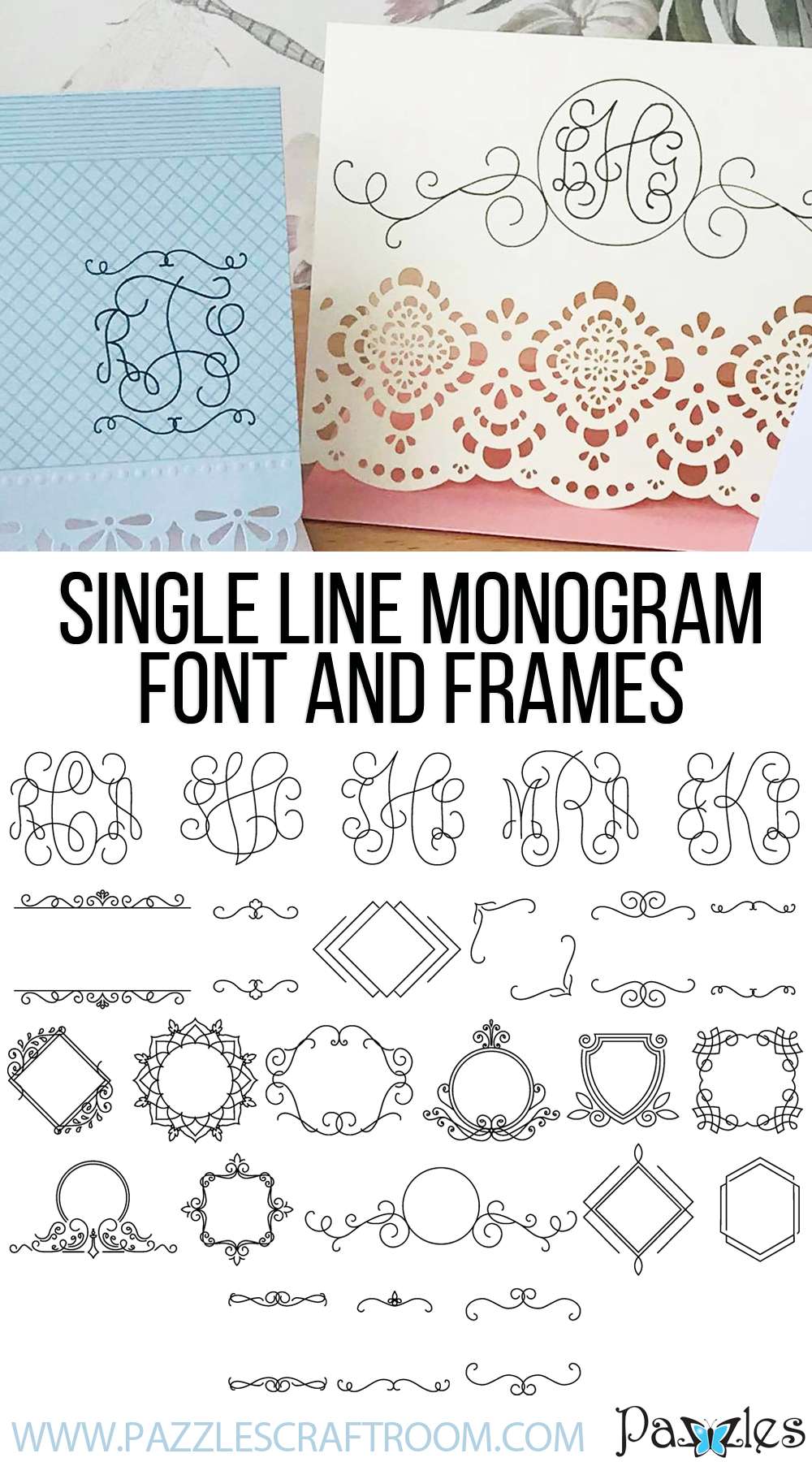 This Pazzles exclusive font is available for purchase to all and for FREE to Craft Room Members for the first month. After one month, the font will be available for purchase ONLY.
Included in this download is the monogram font (in both .opf and .ttf), the companion monogram frame font with 20 frames (in both .opf and .ttf) and the same frames in a cutting collection for your convenience.