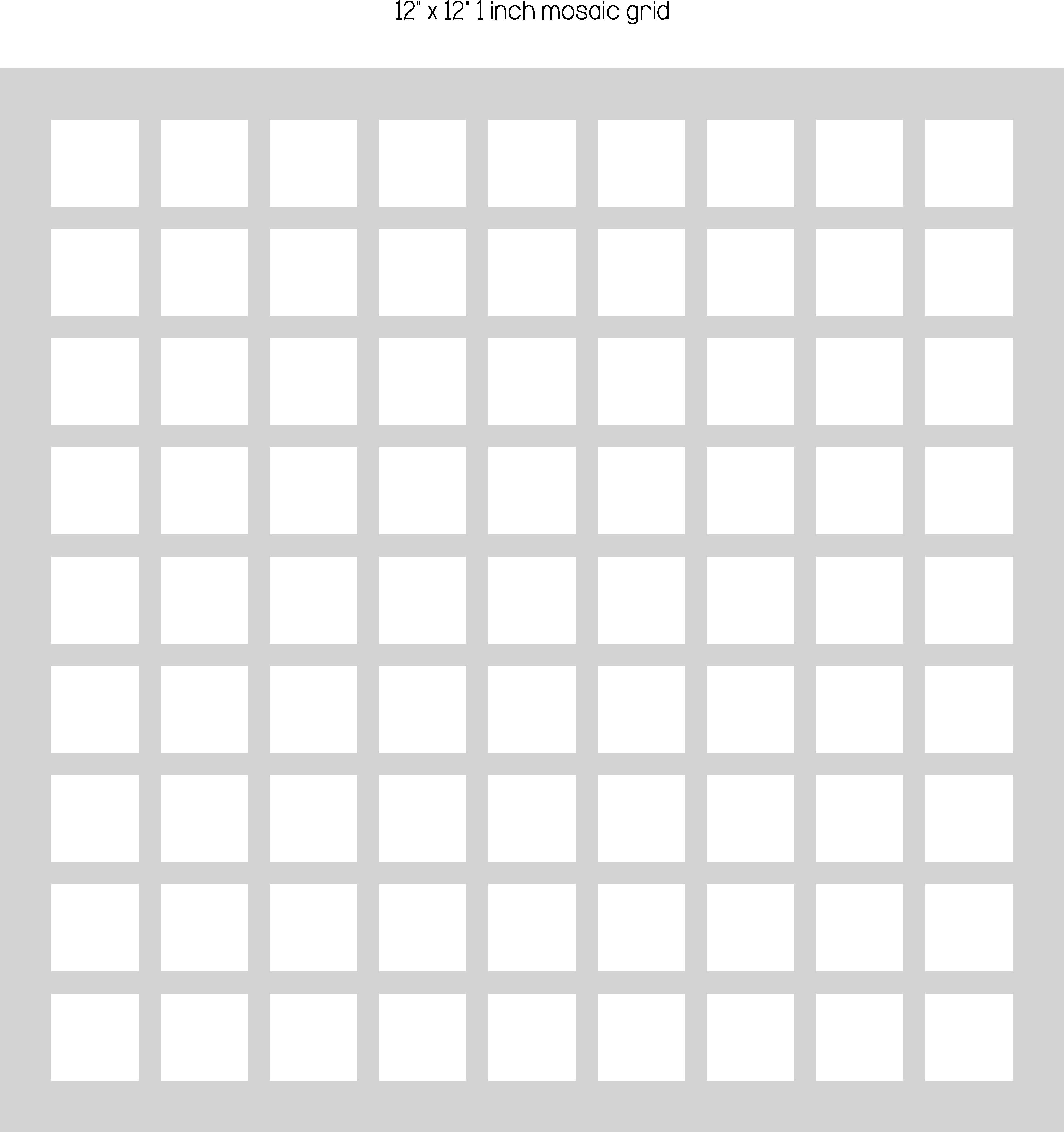 12″ x 12″ One Inch Mosaic Grid Template
This template is for a 12″ x 12″ one inch mosaic grid.  You can use it as it is or simply remove the blocks you don't want to add photos or embellishments on top.
Here are the instructions to put the Document Template file into your InVue software:
Download the Document Template and save to your computer.  (It is named 12-x-12-one-inch-mosaic.pvgt)
Open the location of the downloaded file.
Open a second window and go to Documents> Pazzles> Templates
Click on the Overlay file folder. (If you don't have this, yet, then create the folder)
Now go to the file folder where your downloaded file is and click and drag it into the Cards or copy and paste it there.
You will now be able to use this template in your software.  Be sure and watch for more templates each month as a part of your Pazzles Craft Room Membership.