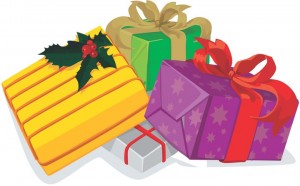 The holidays are right around the corner. We are all very lucky that we have such an amazing machine that helps us make an array of different presents, decorations and holiday greeting cards. Just this past weekend I was walking around our local mall and was amazed at all the cute ornaments, and gifts that I saw. It got me thinking about the array of handmade Christmas gifts I could make with my Pazzles Creative Cutter this year. We have amazing iron on packs here at Pazzles. If you haven't had the privilege to work with our iron on material you are really missing out. You can make custom gifts by applying it to aprons, shirts, pants, purses, onesies, and bags. The finished product is so beautiful, and it washes like a dream. I've worked with other iron on material and found that after just a few washes it was beginning to peal away, and look wrinkled. Our iron packs don't do this. Once they are ironed down, they really last!
We also have vinyl that looks great to make custom letters for cars, license plates, wall words, hand made ornaments and signs. I've even used our vinyl to make tags for drawers and baskets. This makes cleaning up for little ones a lot easier so that toys end up in the correct place! I've even used it to make labels for the garage. Even dads need a little extra help in the garage when it comes to cleaning up. I've labeled all of our totes for the holidays with pictures and words so that I remember what's on the inside of the box. Decorating for the holidays can be a pretty long process, for me anyway! I take out all the tree items first and once I have that task completed I move on towards the Christmas dishes. With the vinyl letters labeling the outside of the box, I'm able to determine which boxes need to come inside first.
The ornament that stands out in my mind the most over the weekend was a glass ball that was etched with a monogram with vinyl snowflakes on the outside. It was pretty exciting to look at that ornament and know that I could not only make it, but make it better! I also thought it would be nice to put a picture on the inside of the clear glass bulb. I've seen a lot of talented work on our website so I'm excited to see what homemade gifts that you are all making this year for the holidays. Do you have any homemade gifts planned for the holidays?
Comments
comments